The Big Bopper
New Games
It's fun. It's musical. And it's OH SO BIG! Introducing the brand new Big Bopper® game from Realtime Gaming. The player will be transported back to yesteryear with this phenomenal new game that takes online gaming to a whole new level!
You can also get your hands on 50 free spins for it, right now.
A special Bonus for the new game:
50 free spins on top for the new game
(for all depositors who have deposited in the last 30 days)
Coupon Code: BOOPER
Valid until the 30th. April 2016 starting on the 13th April.
It's simple. As long as Big Bopper® sings, the player wins. Not just 50x, not just 100x but up to 250x Bet! Oooh Baby, that's what I like! Enjoy the world's favourite Bopper songs, dance moves and remember the times of retro radios and big lit up jukeboxes.
When the Big Bopper® appears on the reels in beautiful old-school footage and starts to sing, the features are triggered. How about 45 Free Games with x10 pays? With 'Chantilly Lace Free Games', the player can win just that! Not to mention 'White Lightnin Free Games' where free games continue as long as the big man sings. Match this with a grouped top-paying 'White Lightnin' symbol for some massive, massive wins!
Singing is winning. It's that simple!
This fantastic, fun-filled game kicks off on 13 April with singing, dancing and a whole lot of winning with Thunderbolt Casino and Realtime Gaming"
Have fun playing this game on mobile, instant play or download and stay tuned!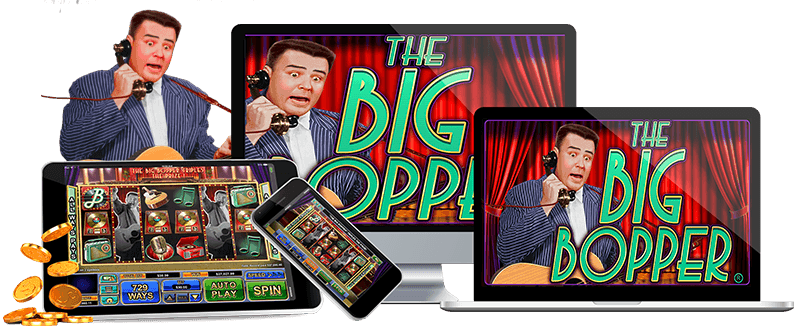 MORE NEWS