Thunderbolt Donates R40,000.00
Thunderbolt Donates R40,000.00
News
As our annual 67 Minutes Campaign contribution, we have just donated
R40,000 to Isithembiso Babies Home in Port Elizabeth and we're calling on all willing residents of South Africa to help by making a DONATION to contribute towards giving these babies the start they deserve.
About Isithembiso Babies Home:
Isithembiso Babies Home is a registered Non-profit Organization providing a loving home and place of safety for babies from newborn to 3 years old, who have been abandoned, abused, neglected or orphaned. Once a child is placed in their care, the babies are treated by a range of specialists including, paediatricians, physio therapists, occupational therapists and dietitians. They also work hand-in-hand with social services to place each precious child with a foster or adoptive home or reunite them with their families.
Since 2005 when the home opened its doors, they have cared for just over 140 babies and have formed and still maintain a well-respected relationship with the Department of Social Development.
They look after 12 children at a time, split between two homes which allows for the max per home which is 6 babies at a time. Some may see this as a small organization but it is done this way in order to be able to give a significant amount of one-on-one time to each individual child. Some of the main focuses are on developing the children's emotional, behavioural, cognitive and social abilities.
The home is centered on being a family and is made up of incredible carers and volunteers who love the children as their own. Isithembiso's main goal is to restore love, trust and security to the little ones who have already had such a traumatic start to life.
Watch a Heart-warming Youtube Video for more information on Isithembiso
How can I contribute?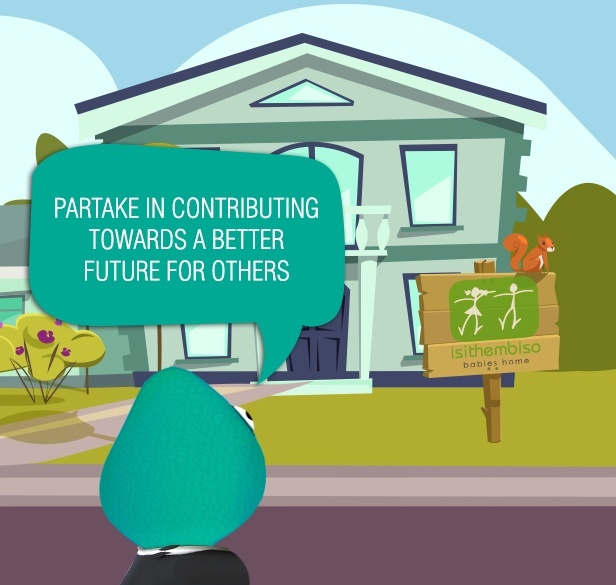 If you would like to make a contribution to this worthy cause, please click the button below to make a donation, every bit counts! 
All donations made by individuals and businesses, (which the organization solely relies upon), go towards: the salaries of the 10 (current) staff members, rates and general running of the two homes (food, medicine for children, physiotherapy or occupational therapy for children with developmental delays and blood tests for adoptions, etc.).
Please note: Thunderbolt Casino does not benefit from these donations in any way whatsoever, instead we're focused on assisting by not only making a donation of our own but also, raising further awareness for Isithembiso Babies Home.
MORE NEWS