Thunderbolt Wins Best Mobile Casino 2022 🥇
Drum roll please. We are thrilled to announce that we have won the prestigious title of Best Mobile Casino of 2022!
Thunderbolt Casino has been voted "Best Mobile Casino 2022" by none other than South Africa's premier online casino guide, SouthAfricanCasinos.co.za . We are thrilled beyond words to receive this incredible honour and we couldn't have done it without our beloved players. Thank you for being part of our journey to the top!
The Future of Gaming is Mobile
When deciding on the winner of the award, the online casino guide examined hundreds of South African online casinos, before settling on Thunderbolt Casino. The most important criteria considered, naturally, was gaming on a mobile platform. SouthAfricanCasinos considered aspects such as the user-friendliness of the mobile casino the safety and security features in place, the range of mobile games available, bonuses and promotions, and easy banking methods supported by the mobile casino.
"The future of gaming is mobile!" said Michelle Williams, website manager for SouthAfricanCasinos.co.za. "Thousands of votes were collected, but in the end, we felt that no other casino came near to what Thunderbolt Online Casino offers its mobile players. As such, we are happy to make Thunderbolt the winner of the Best Mobile Casino 2022 award! These guys tick all the boxes when it comes to premier mobile play, and we're not surprised that they're the first choice for South African players hoping to take their gambling on the go."
Unbeatable Welcome Offer
Players who want to try out Thunderbolt Casino without spending a cent of their own money should access the site through SouthAfricanCasinos.co.za and register an account. They'll then be eligible for a R350 Free No Deposit Bonus to help test the waters and try out the games at the site.
Your first online casino real money deposit into your account at Thunderbolt Casino is met with a 100% Welcome Bonus up to R2,500. All in all, your first four deposits will earn you a massive R10,000 free casino cash.
Alisa, the manager of Thunderbolt Casino was thrilled with the news that the site was voted as one of the best mobile online casinos. "Players may not realize how hard we work behind the scenes to ensure that they have a flawless, seamless gaming experience across all platforms," he said. "It's very important to us that our mobile players are able to experience the same level of entertainment and rewards as they do on the desktop version. Thank you www.SouthAfricanCasinos.co.za for the honour!"
Play Anywhere, Anytime
Thunderbolt Casino can be accessed via several mobile devices that are compatible with South African networks. The beauty of Thunderbolt Casino's mobile version is that it doesn't need to be downloaded to your iOS or Android. The online gambling site can be accessed directly from your browser.
All the featured games on Thunderbolt Casino's mobile platform have been optimized for play on a smaller screen, without compromising on their quality. Some of the most popu;ar game titles are available, from classic video slots to high payout progressive jackpot games. Players will even find mobile versions of popular casino games such as Blackjack and Roulette. 
Experience Thunderbolt Today and Win Big!
It's no wonder that Thunderbolt Casino was awarded the title of Best Mobile Casino 2022 - its user-friendly interface, wide range of games, generous promotions, and secure payment options make it the perfect choice for any mobile player. So why not give Thunderbolt Casino a try today and experience the thrill of gaming on the go?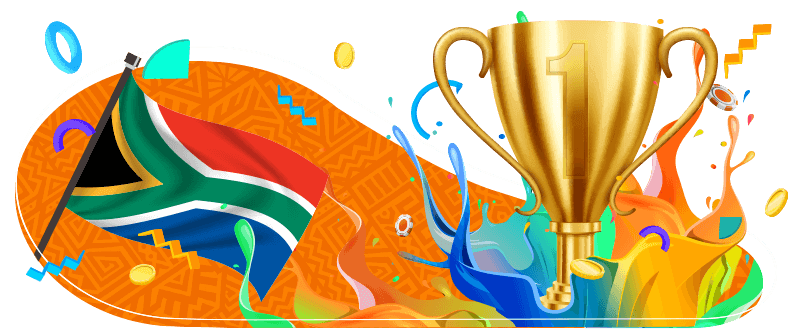 MORE NEWS