Witchy Wins
New Games
"Double, double, toil and trouble; Fire burn, and cauldron bubble."
Thunderbolt Casino is excited to announce that our brand new slot, Witchy Wins, is here to 'stir up' your gaming entertainment However, our witches aren't anything like Shakespeare's old hags, they're young and lovely – and enticing you to try your luck!
Come on over and have a look at what's 'cooking' for some bewitching fun and great winning chances. But don't worry – you won't find any "eye of newt, and toe of frog" in Witchy Wins cauldrons; instead, they are bubbling over with magical money-spinning spells.
Three Scatter symbols over the reels will reward you with 8 Free Games, but if you are lucky enough and land five Scatters, you are in for a truly magical gift of 50 Free Games! The Cauldron symbol is Wild and could at any stage morph into a Multiplying Cauldron, with a winning spin earning you up to four times your bet. What's more, more than one Multiplying Cauldron can appear on the gameboard at any time, so wins can become really impressive.
This 'charming' 5-reel, 3-line video slot has 243 bewitching ways to win, so chant the magic words (whatever takes your fancy), spin the reels and see what fate has in store for you. It could be up to 10,000 times your total bet!.
Available across all platforms. Play Witchy Wins anywhere, anytime.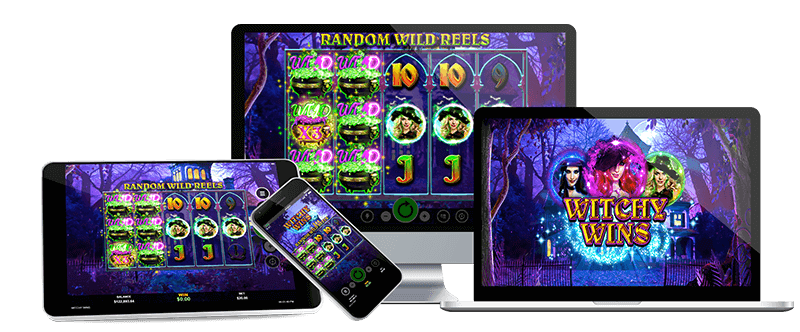 MORE NEWS