Lucky 6
New Games
A brand new video slot is out now. To find the pot of gold at the end of the Lucky 6 rainbow, you need to play at Thunderbolt Casino today.
Before the year is done, why not try your luck with Realtime Gaming's new video slot game, Lucky 6 which was released today. The good luck of the leprechauns is legendary and in this game, there are a variety of symbols that will give you the luck you need to get closer to a win. So what symbols that will guarantee 2016 starts off lucky for you? How about the four-leaf clover, the leprechaun (of course) and the pot of gold? You'll also see other symbols that bring the theme of luck to life including the golden horseshoe, the rabbit (whose feet are quite fortuitous) and the rainbow.
This is a game that will seem familiar and completely different to any other game you have played in the past. Why? Because it has the same exceptional quality Realtime Gaming is so well known for, but it also has a few surprises up its virtual sleeve, such as six reels rather than the usual five and a top jackpot of a massive 50 000 coins, which if you win it, will certainly start your 2016 off the right way.
When you're ready to place your bet, you may notice that the 10 paylines don't work in quite the same way you may be used to. For one thing, half of them pay in the usual way, from left to right but the other half pay from right to left. While this may make the game seem a little confusing, just keep in mind that in the long run, it means more money for you to take home.
This is a game that is also chock-full of bonus features with free spins, wild reels, multipliers, extra wilds and grouped wilds. The scatters and bonus game also unlock in an unusual way and should you find at least three of the letters that spell the word LUCKY6 in the reels, you'll be able to access the free spins round. Of course, the more letters you find to make up the word, the better and should you manage to find all six of them, you could be taking home some of the largest cash prizes you've ever seen.
Now, we know that the festive season is always a busy one and between getting your Christmas shopping done and spending time with the family, there may not be a moment you can spare to get to your computer and play. However, you'll be pleased to know that the game is also available on mobile, so you can take it with you literally anywhere. Need to visit Santa at the local shopping mall? Why not play while you stand in line? Waiting for the kids to finish their last day of school? Play while you wait. Access the casino today, using your smartphone or tablet, and you could be the very first Thunderbolt Casino winner on Lucky 6. There is a lot of luck in the air this festive season, so finish off the year with a flourish. We've got our fingers crossed for you.
Have fun playing this game on mobile, instant play or download and stay tuned!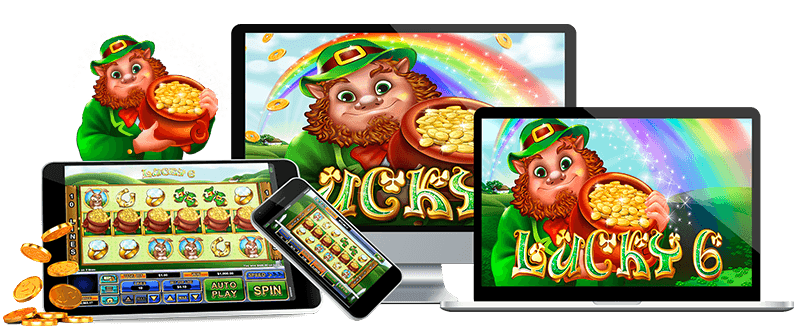 MORE NEWS