Thando's Valentine's Day Special
Thando's Valentine's Day Special
New Promos
Romantic February Brings Love whilst Thando is in search of his soulmate. Help him find the right girl.
Are you familiar with our friendly mascot, Thando the chameleon? This friendly little charmer was born in March 2015, having climbed out of his shell on top of the picturesque mountain range of Outenique. His very first friend, Oliver the ostrich, gave him a ride to Mossel Bay where Thando saved Dori the dolphin who was stuck on the beach. As a token of her appreciation, Dori took him to one of the most beautiful places in the country- Hermanus, which is where Thando first tried surfing only to be caught in a storm. Luckily, he was saved by other surfers, one of which was a lady called Alisa. Having learnt the chameleon had no name, she gave him one – Thando, the Zulu word for love. Alisa happened to be a brand manager at Thunderbolt who was there that day enjoying the Cape Town sunshine with her colleagues. They unanimously decided Thando should become the guardian for Thunderbolt Casino, and since then, he's been acting as our proud mascot and a host to our members.
Thando Goes on Mystery Dates
Thando is now almost 2 years old, and in chameleon years it means he's big enough to find his first girlfriend. That's why we're sending him out to look for a date for Valentine's day. He will go on 3 mystery dates, first on Feb 6th, the second on Feb 8th and the third on Feb 10th. On the international day of love, we'll find out who gets the red rose.
He's searching for love this Valentine's Day, particularly someone who is Sporty, Smart and/ or Romantic – because this is what Thando, himself is like! Despite his first unfortunate experience of being struck by lightning while learning to surf (and getting his famous thunderbolt-shaped scar on his head), he's often hitting the waves with other fellow surfers. He loves to read and is devouring books on various subjects daily. Finally, Thando is a truly romantic soul and is now looking forward to finding the love of his life.
At the end of the three dates, Thando found his current girlfriend Roxy who is everything he's ever dreamed of and more. Take a look at the recent snap below, that we got of them featuring the beautiful red rose Thando gave her - they're so cute and the perfect match!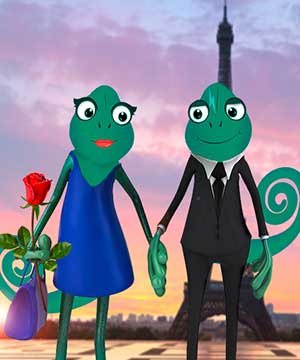 MORE NEWS
Recent News
News |

September 16, 2021

CashtoCode Deposits

 Thunderbolt Online Casino is excited to announce that we have a great new way to deposit!

News |

August 16, 2021

Thunderbolt Donates R50,000

As part of our our annual 67 Minutes Philanthropy Campaign, Thunderbolt Casino has donated R50,000 to...

New Games |

June 02, 2021

Asgard Deluxe – The Game of the Gods

Asgard returns in a modernized version of the already popular slot