Will Australia Reform their Gambling Laws in 2023?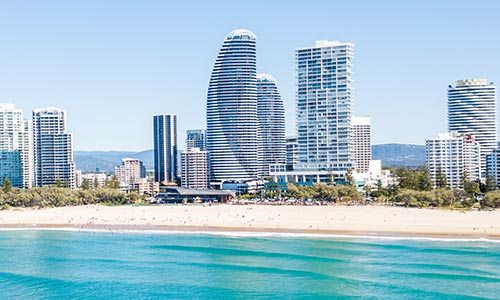 Well, thank goodness that we in South Africa do not have these worries.  We are free to enjoy our Thunderbolt online casino fun as much as we want with no laws looming over our heads or politicians making laws about something they know nothing about.  But...our friends in Australia are not so lucky.  Let's look at what's going on in AU - and encourage our Aussie friends to come to Thunderbolt.  Read on....
The New South Wales government is considering reforming its gambling laws in the wake of a Crime Commission investigation that alerted authorities that criminals are laundering billions of dollars through poker machines. NSW lawmakers are considering instituting a mandatory cashless gambling card which would confront both money laundering and gambling addictive behaviors.
A quiet lobby movement, supported by pub owners, has been activated, objecting that such a card would reduce profits considerably and leave the operators of pokies venues exposed.
One industry consultant told The Sydney Herald, "There's a lot of talk about it. It's not about tipping people upside down and getting their coins. People are worried about [a cashless card] coming in because of what they've borrowed against their hotels."
Brick-and-mortar pokies operators also object on the basis that off-shore casinos operate outside of Australian law and could continue to operate without being subject to the same restrictions.
Profitable Industry
Pokies is a profitable industry in Australia. In the first half of 2022, revenue from pokies machines exceeded $1.6 billion. Most pokies machines are in pubs which got the legal go-ahead to feature the machines in 1998. The OK for pub owners – publicans – to have the machines on their premises saved many from financial ruin. In the process, they were able to enjoy some of the gambling profits that had traditionally gone to clubs.
Today NSW's most lucrative pubs are concentrated in the hands of a few key entrepreneurs who have become quite wealthy thanks to those machines. A good percentage of the income comes from the trading of pubs with large entitlements of poker machines – the Markets Hotel in Homebush West near Sydney Market took over the machines from the Crossroads Hotel at Casula and enjoyed the most profitable pokies empire in the state.
The Ambulance Station Hotel in Auburn is the second most profitable hotel for pokies. It is owned by the Meers family whose family patriarch, Nelson Meers, is a former Sydney lord mayor. Meers bought his first hotel after card machines were allowed into pubs in 1987. In 2004 he told the Daily Telegraph that, had he known poker machines were on the horizon, he would have bought more.
Sam Arnaout, who owns a profitable pokie pub in Sydney noted how much the addition of the poker machines had bolstered the Sydney hotel business. "I was not interested in hotels until gambling was introduced," he said, adding that poker machines provided a benefit to the community by allowing pubs to upgrade facilities and donate money to local sporting clubs.
Tax Jump
In addition to cashless cards, another proposal has been raised by the NSW government that would raise taxes on pokies machines in casinos from July next year. The tax hike would bring the tax rates for casinos on par with hotels, pubs and clubs. The casinos have also been actively lobbying against such a move but the government appears to be adamant that it will move forward with the rate hike.
NSW premier Dominic Perrottet is focused on seeing casinos hike their rates which would bring their taxes into line with other venues such as bars and hotels. It's estimated that the extra funds would bring an additional A$364 million into the NSW economy over three years and would be used to aid areas struggling with bushfires, floods and post-pandemic recovery.
Advertising
Online gambling companies in Australia have been coming under attack for advertising that targets minors. According to the Alliance for Gambling Reform, over 430,000 people under the age of 16 are wagering online in Australia. Anti-gambling activist Reverend Tim Costello, speaking to parliamentarians investigating gambling reform in the country, claimed that the lack of federal regulation on gambling advertising will have 'horrific and lifelong' implications. "The truth is, we've had the worst policies, the least regulation of gambling. That is why we have the greatest losses."
Sportsbet and Ladbrokes have a heavy advertising presence in Australia. They defended their practices, saying that existing laws protect children from gambling. Responsible gambling tools, they said, protect young people adequately. Ladbrokes owner Entain says that it supports laws that ban showing odds in live sports broadcasts as well as banning gambling advertisements on TV during child-friendly hours.
Urgent
Activists say that it's urgent that both the Australian government and the government of New South Wales attend to the issue of gambling reform. Australia has less than ½ percent of the world's population but has 20% of the world's poker machines, with almost half of those machines located in New South Wales. Australia also has the highest rate of gambling losses per person in the world.
Aussies have always had a reputation for being enthusiastic gamers and bettors. Recently, a new app offered 100 to 1 odds on all runners in the Melbourne Cup and within days had acquired 300,000 new customers.
All this has a price.  Citizens are looking to the government to provide safeguards for consumer protection so that gambling can remain a pleasant hobby.