Will a Rise in US Sports Betting Boost the Casino?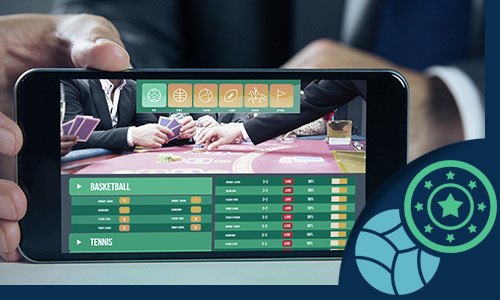 With the watershed decision to clear all federal regulations against sports betting in the US, the gambling world has been waiting to see the ripple effect on other gambling operations. When the American basketball league, NBA, signed an exclusive agreement with a local US casino hotel, it was clear that the gambling operation would certainly reach far and wide, even as deep as the online casino.
As part of the agreement, the NBA will provide data to help create online versions of games that promote the betting. In other words, they will start to create a type of game that could potentially compete with online casino games.
This development is good news and bad news for the online casino. Like all forms of competition, it can bring out the best or worst of those who are forced to compete. It might take away a slice of the pie, but it could also help make the pie so much bigger that even with the slice removed, everyone gains.
If the power of the NBA can be channeled to promote online gaming, it stands to reason that more people will learn about online casino games and, presumably, want to try some others for the sake of experience and variety. It also stands to reason that a basketball betting game may not be as much fun as a good old fashioned game of poker.
It's hard to know how anything will shake out, but it's also possible that online casino games will be one of the biggest winners.
Deeper Ripples of Sports Betting
On a level that goes below the surface of the immediate impact, it is also possible to believe that sports betting in America will spread to other areas of betting in America. In time, restrictions of casino betting will start to disappear, and more people will have access to more games and more opportunities. This can only spread across the globe as well.
As gambling goes mainstream in America, there is no telling which form of gambling will take center stage. It is clear that there is great demand for sports betting, and for good reason. People who love sports already have a reason to love sports betting. It makes the games even more exciting than they are without a stake.
While hardcore sports fans already follow all of the action and live and die by the results of the games, the next tier down in sports fandom could use a lift in the level of engagement. Having a stake in the results of the game makes the action so much more exciting. It makes every play worthy of sitting on the edge of your seat. It makes it impossible not to.
So as people make sports betting a part of their sports diet, the idea of gambling continues to increase in resonance. More bets placed in one year means a likely growth the following year. And which form will that betting come to take in the end? The answer is yet to be determined.
Basketball is First But Not the Last
As more venues for sports betting open, it would be realistic to expect other professional leagues to follow the NBA's example and dive head first into sports betting. Besides the potential for great profits through partnerships, there is also the bigger advantage of increasing interest in those sports. People who bet on the games care more about the games, and when they care more, they tend to show it through game attendance, merchandising purchases, and television viewership.
The more interest, the more loyalty, and that is a primary concern for every sports league. Despite playing in different seasons and offering a vastly different experience, each sports league competes with every other one for the soul of the sports fan.
Sports betting could be the decisive edge in winning the battle. And in the meantime, online casino games could find a whole new audience as well.