Why is Malaysia Asia's Fastest-Growing Gaming Industry?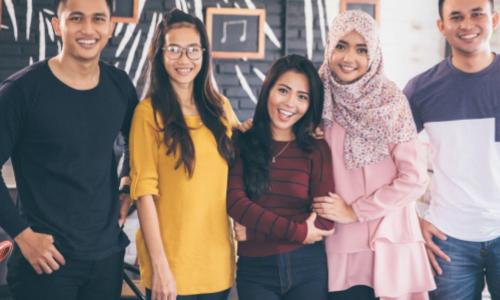 The Asian gaming industry is being spearheaded by studios and esports teams in India, China, Korea and Japan but the industry is moving forward quickly in  other countries as well.  Malaysia is now becoming a gaming hub where the market growth is focused on competitive gaming - less so on individual gaming like Thunderbolt online casino.
Shifting Outlook
Malaysia, generally viewed as a conservative country with a traditional outlook, has been grappling with the impact that gaming is having on its next generation for many years. The penetration of smartphones into Malaysian society has convinced government heads and other influential community leaders that the country will be better off if gamers, developers and other gaming industry players feel that the country supports their efforts.
They accept the fact that their citizens, especially younger community members, are invested in the gaming culture, both as recreation, as viewers of streaming content and as gaming competition becomes a recognized sport.
eSports
Buoyed by government support, the Malaysian esports scene is expanding and the number of serious professional gamers is growing. In an indication of the importance that the government is placing on esports, the Ministry of Youth and Sports (KBS) is standing behind the Malaysia Esports League (2022) (MEL22). The KBS has developed a Strategic Development Plan for Esports Development which will be hosting a second edition of Malaysia Esports League over the coming months.
With the government's support MEL22 has expanded to include new titles, a league of people with disabilities and expanded categories.
The MEL22 Regular Series  consists of MEL22 Nationals and Mel22 State Leagues. Features 3 game titles 1. PlayerUnknown's Battleground Mobile (PUBGM); 2. Mobile Legends: Big Bang (MLBB); and 3. Garena Free Fire (FF).
This series aims to give grassroots esports players a chance to compete at the state level and, perhaps, later in the national playoffs. Winners from the national playoffs will move into professional level tournaments and compete at the Malaysia Esports Championship 2022/2033 and, perhaps, later in the publishers' own professional circuits (PUBGM National Championships, FF Malaysia/Cambodia/Philippines Majors, MLBB Pro League Malaysia, etc.
MEL22 is organised by ESI in collaboration with 16 state esports associations. Fadzli Rahim, the Vice President of Operations and Growth, ESI s for ESI said " We are delighted to announce the expansion of Malaysia's biggest grassroots esports tournament, MEL for this year.
This allows for more enthusiasts, especially youths, to compete and venture into the local esports competitive circuits. With a clear progression from MEL to MEC and publishers' own professional tournaments, we would like to ensure a clear path for any esports enthusiasts to compete and progress; from amateur state level, one is able to compete up to international level." said.
Malaysia is also home to one of the largest eSports centers in Southeast Asia. The venue in Kuala Lumpur is a 65,000-square-foot facility that features a 1,000-seat eSports arena plus streaming rooms, recording studios, a standalone casting area and production area for popular tournaments. Tournaments are held in the arena on a regular basis.
Malaysian esports players include some of the world's best esports competitors including Firdaus "MasterRamen" Hashim (known as the "father" of the Malaysian esports industry), Radzi "Ikuto00" Rahman, Adam "SparTankeR" Faiz (also a game creator), Andriyana "ChuChu Gaming" Ghazali (a professional shoutcaster) and Vivy "Ai Gaming" Evynse Majegen.
Game Development
The strides in Malaysia's game development industry was recently showcased at the Tokyo Game show (TGS 2022), Asia's largest games exhibition. The exhibition, held in September at Makuhari Messe in Chiba brought together the region's leading games studios including designers, developers and publishers.
Malaysian government's External Trade Development Corp (Matrade) brought leading Malaysian game developers and animation studios to TGS 2022. Of the 60 participating studios, 10 were from Malaysia.
Matrade's director of electrical and electronics, ICT, machinery and equipment section Naim Abdul Rahman noted that "All 10 Malaysian companies will promote their services and expertise in creative content, game development and publishing, animation outsourcing production, as well as creative intellectual property (IP) development. Among the game titles to be featured by them are SIMULACRA 3, The Company Man 2, Sky Age, 3:33, Zombie Soup, Iteno and an animation IP, known as Biji."
Naim said that the game art and animation capabilities combined with good quality content animation and  IP and co-development commercialisation that these companies offer would be attractive to Japanese publishers, developers, media, influencers and gamers.
Niqman Rafaee Mohd Sahar, Matrade's trade commissioner in Tokyo, commented that that a number of Malaysian companies have registered for a play trial in which TGS visitors will be able to experience new games through trial play and video streaming."
Japan is the hub for gaming in Asia, dubbed as one of the largest gaming markets in the world, with a size of US$22.1 billion. Demand for games in Japan is driven primarily by the presence of over 75 million players including online gamers."
Fueling the Boom
As is the case in many Asian countries, the boom in the gaming industry is being fueled by the penetration of smartphones, better high-speed and reliable Internet access and government involvement and support.
Malaysian society no longer sees gaming as a waste of time but rather as an industry that generates revenue for the country. The country can look forward to a bright future for this new and growing industry.