Why is Macau Changing its Gambling Law?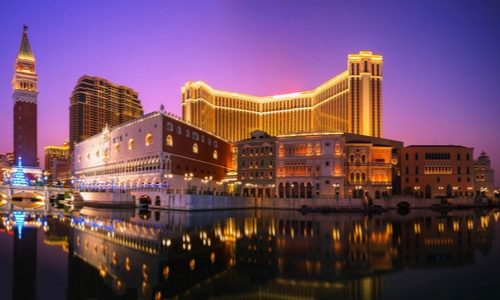 Macau authorities have extended licenses of Macau casinos for another six months to provide stability as the territory readies new gambling laws. There are six casino resorts on Macau and their licenses were set to expire on June 26th. The government has notified the operators that they can apply for extensions of their licenses until the end of December to allow them to continue their activities as the government prepares its new regulations for land-based and online operations like Thunderbolt casino coupons.
The six licenses are held by Sands China, MGM China, Wynn Macau, Galaxy Entertainment, SJM Holdings and Melco Resorts. The operators are now waiting to see what the new regulations will entail. Alan Zeman, chairman of Wynn Macau, believes that the government's extension is a positive move that will give the operators the opportunity to plan for the near future. "It's better to have certainty than uncertainty."
Overhaul
In January the Macau government announced that it would be overhauling its gambling laws. This is the first time in 2 decades that the laws have been changed but operators are hopeful that the revisions will be comprehensive and well thought-out to ensure long-term health of the territory's main industry.
Gambling, banned in mainland China because it's anathema to Communist Party doctrine, remains legal in Macau to this day. First introduced to the territory and legalised in 1850 under Portuguese colonial administration, the operations and concessions were maintained even after Macau returned to Chinese sovereignty in 1999.
According to the gambling reforms announced in January, the number of casino licenses will be kept at six, but their duration will be slashed to 10 years with up to three years of maximum extension at the government's discretion, from 20 years with five-year extensions.
The reforms, the culmination of a 45-day public consultation period that ended on Oct 29 2021, will next go to the legislature for approval before it is gazetted as law. Five sessions were held to solicit public feedback on nine questions including the number of concessionaires, the duration of their licenses, supervision of their businesses, criminal liability and non-gambling businesses.
Towing the Line
Observers believe that a push for new Macau legislation is coming from China which is clamping down on gambling on the mainland and wants its satellites to fall in line. Macau is a "special administrative region" of China. Gambling is its major industry – in 2019, before the COVID-19 pandemic shut down the casinos in Macau, the industry was valued at $36.7 billion dollars –- four times more than that of Nevada.
The Chinese government has been limiting gambling on the mainland and it must confront what to do about Macau, which tows the line as set out by the Chinese government. The Chinese want the Macau legislature to cap the number of gambling licenses available and shorten their duration. The Chinese have also cracked down on junkets, once one of the main sources of Chinese visitation -- junkets' are trips that are organized by operators who bring VIP casino customers to a hosting casino that has already paid some or all of the VIP players travel and accommodation expenses.
The Chinese now say that such junkets assist cross-border gambling which is now illegal in China. They have already barred casinos from providing rooms in the casinos from which junkets can operate or with sharing revenues with junkets. The Chinese are allowing some gambling, begrudgingly, but as they clamp down on gambling on the mainland, they want the Macau government to operate along the same lines.
China
China itself is engaged in a massive campaign to limit gaming and gambling. Beginning last year new restrictions were placed on the gaming industry in China including a highly selective approvals process for new video games available to the public, restrictions on the time minors can spend gaming online, expectations the minors be registered and logged in when playing online games, a requirement that all online games link with a state anti-addiction system and an attempt to eliminate online casino gambling.
The new rules have put the responsibility on gaming companies to find methods to comply with the law such as algorithms that ensure that the regulations are followed, facial recognition technology to ensure that children are not able to play on their parents' devices, etc.
China has also been cracking down on online casino gambling. The government determined that operators were using internet platforms and software to skirt the country's laws against gambling and they are responding by arresting the platform operators.  They say that the platforms connected gamblers, proxies and casinos. The most high-profile arrest was Alvin Chau Cheok-Wa, head of the SunCity Group who, the prosecutors said, led a syndicate that operated online gambling platforms abroad that targeted Chinese citizens.
China currently bans all gambling except state-run lotteries.
eSports
The crackdown on gaming and gambling threatens the future of China's esports. Of particular concern is the game approval – government regulators will no longer approve games that don't highlight "correct values" and an understanding of China's culture and history.
Rules for the gaming sector include unfavorable views of games where characters in post-apocalyptic worlds have blurred moral boundaries, are encouraged to kill, feature gay romance, cross dressing or "effeminate males" or introduce historical simulation that provoke controversy or distort facts. There can't be any "historically nihilistic" or "politically harmful content" and "historical figures with established narratives must not be refashioned."
China's gaming sector may be in a period of upheavel but observers believe that with time, the situation will settle as China finds ways to allow its citizens to gamble and game responsibly.