When Will eSports Become a Featured Olympics Sport?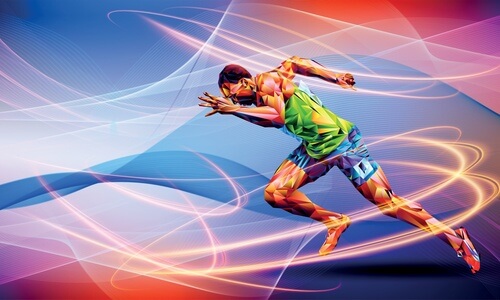 Video game enthusiasts and online casino games enthusiasts have been advocating for the International Olympic Committee to include esports as a recognized Olympic competition.  The IOC is wary but for the first time, the International Olympic Committee hosted an esports competition -- as a run-up to the main Olympic events – this summer.
Talk of incorporating esports into 2024 Olympics is "premature" according to the Committee though it's possible for 2028. Some esports enthusiasts are disappointed while others believe that esports may be better off without the Olympics.
Relevance
The IOC is under pressure to make the Olympics more relevant to the younger generation. Statistics showed that the median age of viewers is rising, from 45.5 for Sydney 2000 to 52.4 for the 2016 Rio de Janeiro games. Viewership for the Tokyo games declined overall among all age groups – NBC reported that the 2016 Rio de Janerio Olympics averaged 27.5 million viewers in the United States while the Tokyo 2021 Olympics averaged only 15.5 total viewers.
This may be partly attributed to the rise of streaming services which were competing with NBC this summer but Olympics analysts acknowledge that the issue can also be attributed to the perception, among young people, that the Olympics are not relevant to younger content viewers.
In Asia, the situation is similar.  Dr Juanita Cheung Sin-ting, senior lecturer at the Chinese University of Hong Kong (CUHK)'s education faculty, who specialises in sports said young Asians who do not regularly play sports  are  even less interested in sporting events than their North American and European counterparts. "People in Western countries might need to rely on sports events to expand their social network and make friends," Sin-Ting noted.
Some new sports have been introduced for the 2024 Paris Olympics including skateboarding, sport climbing, 3-on-3 basketball and surfing. But the IOC hasn't yet taken the plunge to bring esports into the realm of Olympic competition. It's almost as if the Committee is afraid of acknowledging that it's time to branch out the definition of what athletics actually are.
eSports competitors practice with their teams for up to 10 hours a day – and often go home to keep practicing. They compete against other high level teams, analyze their opponents' strategies and playstyles and study previous matches to find out how to improve. Coaches guide esports teams through their practices and tournaments.
eSports competitors are as dedicated to their game of choice  as are athletes who play traditional sports. They train endlessly and focus physical training, emotional well-being and nutrition to keep their bodies and minds fit so that they can excel at their craft.
Gaming on a competitive level places huge demands on the players' motor skills including hand-eye coordination, dexterity, teamwork, and mental endurance. A top esports athlete must master the ability to use various parts of his/her brain and body at the same time to achieve up to 400 movements per minute on a device's mouse and keyboard – four times as much as the average person. That's more than that of any other sport.
"The amount of cortisol produced is about the same level as that of a race-car driver," Professor Ingo Froböse of the Froböse German Sports University in Cologne said.  Frobose led a group of scientists who conducted tests to examine demands placed on esports' athletes' minds by testing for the cortisol stress hormone.
"This is combined with a high pulse, sometimes as high as 160 to 180 beats per minute, which is equivalent to what happens during a very fast run, almost a marathon," said Frobose. "That's not to mention the motor skills involved. So in my opinion, esports are just as demanding as most other types of sports, if not more demanding."
Olympic Committee
The IOC has never been known for innovation but they may be pushed to start thinking outside of the box sooner rather than later. It's clear that esports appeals to a younger demographic. One stumbling block involves how popular esports titles translate to casual viewers. Yet while esports may not be concerned about bringing in such an audience, the IOC is. And in the end, by incorporating esports into the Olympics, everyone might benefit.
The IOC sees itself as a "values-based organization." So says Christopher Carroll, IOC Director of Digital Engagement and Marketing who has noted that some of the more popular tournament titles could invite controversy due to questionable conduct on the part of leagues and parent companies Call of Duty, for instance, is a worldwide sensation but there have been questions about players' use of Adderall and cheating issues.
The Call of Duty League and Overwatch League's parent company, Activision Blizzard, is being sued for sexual harassment. None of this would meet Olympic standard.
The IOC did run an Olympic Virtual Series competition in July, before the main event began. The virtual series featured a number of popular games and brought together 250,000 participants representing over 100 countries. Observers said that it gave the Olympic Committee a taste of what could be.
eSports enthusiasts are cautiously optimistic but in the long run, they don't really need the Olympics to grow. The door is open for the 2028 games which will be held in Los Angeles. mmm