When Will Change Come to the Online Casio Gaming Industry in India?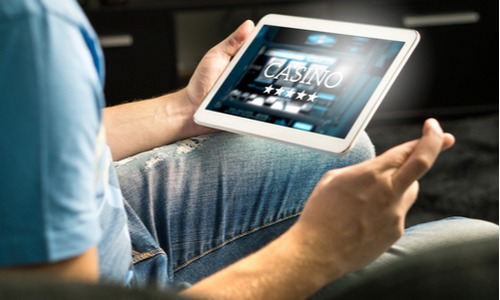 The online gaming industry has had a tumultuous year worldwide. Governments have enacted new gaming laws, game design companies in Asia are under scrutiny, court cases have muddied the waters of what is and isn't allowed and the video gaming industry is crossing lines to attract online casino enthusiasts to their console games.
Despite these challenges, the industry experienced significant growth. Online/remote gambling is now the largest industry sector, comprising 40% of the overall market. Global online gambling was valued at $203.12 billion and is expected to grow at a compound annual growth rate of 11.5% over the next 7 years. In India, the online gaming industry is worth 13,600 crores and observers expect that it will more than double by Financial Year 2025 with a compound annual growth rate of around 21 percent.
In spite of its massive growth the online gaming industry is in flux. While the pandemic was a good business, the Thunderbolt Casino login is embarking on an exploration of the issues that are causing game designers and online casino operators to make needed changes for the Indian market.
India
Despite its popularity and consumption, the issue of online gaming in Indian society continued to be controversial as different states and operators followed different rules in different states. Approximately 50 percent of the 15-64 year age bracket uses online gaming apps in India with the most popular types of gaming activity being fantasy sports or real money card games in which gamers play against other users for real money cash prizes.
Online casino sites have experienced meteoric growth and with that growth has come the attention of state governments who are either already clamping down on aggressive advertising efforts and gambling's impact on youth or threatening to do so.
On a national level, the issue has been raised multiple times in Parliament and BJP MP and former Bihar deputy chief minister Sushil Kumar Modi has spoken out in Zero Hour. Numerous MPs from multiple states and several different parties agreed.
Vice-President M. Venkaiah Naidu requested that Union Information Technology Minister Ashwini Vaishnaw examine at the issue.
Central Goverment
One of the biggest issues involves the increase in problem gambling. As the numbers of online gamblers increases, so does the number of people who struggle with excessive gaming and gambling. Part of the problem in India is that laws regarding gambling are the jurisdiction of the individual states, each of which has the authority and responsibility to create its legislative framework regarding betting both online gaming and brick-and-mortar gaming.
But with the proliferation of online gaming platforms, there's an increased demand for Parliament to address the need for uniform regulations and policy framework for gambling on a national level. Activists point out that online gaming activities transcend boundaries and for that reason, the subject needs to be tackled by the central government.
State Levels
At the state level, three state governments, Tamil Nadu, Karnataka and Andhra Pradesh,  have passed legislations to ban all kinds of online betting games that involve real money. In Kerala a ban was effected to ban real money online rummy. Additional states including Gujarat, Rajasthan, Maharashtra and Uttar Pradesh have similar legislations under consideration
The judiciary, however, sees the issue differently, High courts in Kerala and Tamil Nadu struck down the bans that those state governments imposed earlier this year, ruling that they were unconstitutional. There are also legal challenges to the legislations passed by Telangana, Karnataka and Andhra Pradesh pending in the courts in those states.
To further muddy the legal waters, the Tamil Nadu government has file an appeal against the Madras High Court order that struck down amendments to the Gaming Act that had banned remote online games. That case, which is set to reach the Supreme Court in the coming months, is being watched carefully by other states who have similar bills either waiting to be passed or already passed.
Such an authoritative ruling by the Supreme Court will go a long way to settle the question of whether an outright ban on online real money gaming is constitutional. The issue is complicated by questions about whether states have the power to regulate remote gaming and whether gaming companies that run online real money games have the same fundamental right to free commerce and trade that other businesses enjoy. The Supreme Court's answer to these questions will guide both the central government and state governments about how to proceed in regulating online gaming in India.
Payment
Along with questions about if and how online gaming can operate in India are questions about how online gaming operators can collect payments and how to calculate their tax obligations (GST – Tax on Goods and Services). Presently, online casino companies pay 18% on platform fees and on the commission/margin retained by them. However, the revenue department claims that the tax should be 28% on the entry amount of deposits or entire contest fees. For many operators, such an increase in taxes would spell their demise….or at least, the end of their operations in India.
This past summer the GST Council gathered a Group of Ministers to examine the issue. The ministers have not yet submitted their report but it's expected that they will recommend a higher rate of tax.
Indian gamers and gamblers are as frustrated at the courts, government and taxation authorities as the online casino operators. Everyone is waiting for the Supreme Court to rule on these issues so that the growing sector can move forward with stability and certainty.