What to Look for in an Casino?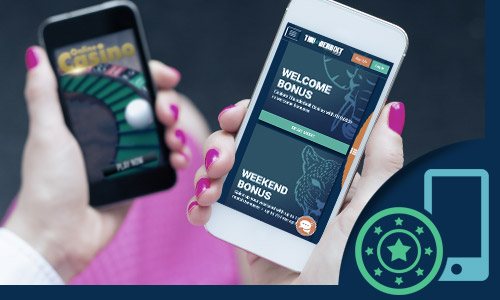 The Internet today is loaded with opportunities to play online casino games for real money. There are so many online casinos, it's become a real challenge to decide which to choose. But choosing has many advantages that should not be wasted.
Having a regular casino you go to every time you feel like playing allows you to build up loyalty points, which you accrue every time you play and which you can then redeem for something of value when you collect enough of them. The points grow each time, so don't water down your loyalty bonus by spreading your points across multiple casinos.
It's also good to play at the same place because you will come to understand the ins and outs of the casino site better over time. It takes experience to maximize your time at an online casino. Playing at the same place each time can help you gain the deepest understanding of that particular site.
How to Choose from So Many Options
Once you've decided that it makes sense to choose one single casino site (hint, hint:  Thunderbolt Casino) rather than spreading out over two or even three or four, you have to choose some criteria that makes sense for you. Every casino offers a wide range of games, and as long as it has the games you like to play and the quality you expect, then game selection will probably not be a major factor.
More important is how much a casino cares about you as a player. Different casinos, even among the leading mega-casinos, invest differently in their players. One good indicator that the casino wants you as a member is the generous welcome package it offers new members. It's common for casinos to match their first few deposits to some degree to give their new players a proper welcome.
In addition, casinos also have promotions at other times, even monthly, that provide some sense of outreach to players. If those promotions look appealing, you may be in synch with the style of the casino.
Another key element is the payment methods the casino allows. Those that accept only credit cards or bank transfers are generally less reliable than those that accept a wide range of online currencies. Some might even accept Bitcoin. The more methods of payment the casino accepts, the more credible it usually is.
Along the same lines, make sure that the casino has been certified by one of several associations that oversees fair betting at online casinos.
It's Good to Feel at Home
Once you have chosen the casino, relax and start to feel at home. Rest assured that all of your losses are helping you earn loyalty points, which will help you redeem some of the losses when they add up over time.
And take advantage of the matching funds in the welcome bonus to try out a few new games and see how they feel. Remember, when your first deposit is matched, you are playing for house money for the full value of your deposit, but the winnings are all still yours to keep. So take a chance and try something different. you might just find a new favorite you never would have tried when you're playing for your own money.
You should also familiarize yourself with how the casino provides customer service. You want to know that everything is going to work every time you play. You should never feel you need to worry about the quality of the technology. Running through the options for customer service is something you want to do before you need to do so for real.
Choosing an online casino is hard work but it's also well rewarded with promotions you can use, an accumulation of loyalty credits, and an underlying comfort that will make the playing experience smoother and even more enjoyable.