What's Happening with the Japanese IR Industry?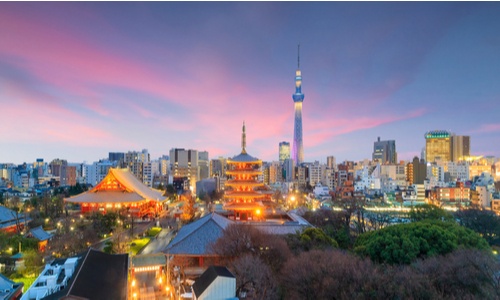 Four years ago, following the vote of the Japanese parliament to allow casino operators to build casino-resorts in Japan, fierce competition started among operators and Japanese cities, all of whom were vying for a place at the multi-billion dollar IR table. Today, most of the major players have decided that they aren't interested in building while a large proportion of Japanese citizens – and their municipalities -- are largely unreceptive to the idea of granting Thunderbolt casino coupons and hosting other casino venues in their regions.
What happened in 4 years to seemingly doom the entire project before it ever even got off the ground?
Gambling History in Japan
Japan society is generally regarded as conservative and gambling has never played a major part in the Japanese way of life. Some of the oldest archaeological artifacts relating to gaming and gambling have been found in Japan while the royal house was known to have been involved in wagering on the backgammon-like sugo-roku as early as the 8th century C.E.
But after the Bakuto professional gamblers' mob terrorized the populace in the middle ages, edits that prohibited gambling were enacted and those anti-gambling sentiments have remained dominant throughout the centuries.
Today the only legal form of gambling in Japan involves a pinball-like game called "pachinko." Pachinko parlors can be found around the country and they draw people of all ages and backgrounds. But until recently, the government kept a firm hand on any type of gambling activities.
Talk about establishing a casino industry in the country started in the early 2000s and became more insistent over the years. The ruling Liberal Democrats tried to get bills passed in 2014 and 2015 in order to green-light establishment of legal casinos before  the expected 2020 Olympics.
Then-Japanese Prime Minister Shinzo Abe was one of the biggest proponents of the fight to build resort casinos in the country and in 2018 he succeeded in persuading his government to pass legislation that would allow three  casino operators to build three casino-resorts in three separate areas of the country.
The terms were strict – the resorts had to include entertainment and other family-friendly amenities, could only be built in pre-determined areas, had to limit the amount of time that Japanese citizens could spend in the casinos (with a fee for such entries), involved strict regulatory requirements including a gaming floor maximum limit of 3% by area, offered licenses for only a short term and would be liable for high rates for permits, infrastructure costs and 30% tax assessments.
But the Japanese resort-casino market was estimated to be $15.8 billion/year from both domestic and foreign visitation and that inspired many of the world's biggest operators to  enter into competition to secure the rights to bring their brands to Japan.
Anti-gambling sentiment continues to be strong in what is sometimes described as the last great untapped IR market and what the anti-gamblers weren't able to do on a national level, they are attempting to do on local levels – prevent Japanese cities and prefectures from OK'ing the construction of these IRs in their regions or making the conditions so onerous that it made building in those areas untenable.
Beginnings
In the months following the Diet's vote that gave the go-ahead to start planning, 20 potential operators – including the biggest casino companies in the world -- started to conceptualize what they'd like to see in a Japanese casino resort. Many of the early plans incorporated design esthetics, cultural elements of the historic Japan with modern technology, Japan's exquisite dining and more. Investment amounts of US $10 billion and more were discussed.
In addition to Tokyo, cities and prefectures including Nagasaki, Hokkaido and Yokohama were vying to host the new IRs and were optimistically asking for millions of dollars in investments in return for their patronage.
Today, almost every major IR company in the world – encluding early enthusiasts such as Caesars and Las Vegas Sands -- has withdrawn from consideration as a Japanese casino operator and those that are still in the running are starting to present their own criteria for agreeing to invest.
Genting has dissolved its Japanese subsidiary companies, signaling a complete withdrawal and Sun City withdrew from its Wakayama IR bid. Melco Resorts said that it is looking for the "right opportunity" which has not yet emerged.
In Yokohama new mayor Takeharu Yamanaka, who campaigned on an anti-gambling platform, cancelled Yokohama's bid to host an IR.
MGM
Currently MGM Resorts is the only major player that is still interested in building in Japan. Former Chairman and CEO Jim Murren was an enthusiastic supporter of building in Japan and the company spent considerably on its "Osaka-first" campaign.
Murren has left MGM Resorts and his successor, Bill Hornbuckle, is toning down the MGM campaign to establish a casino in Japan – though MGM is still promoting its interests in the country. Hornbuckle has said that MGM is "not all-in on this investment…..we will only make this investment if we think it's going to be prudent, if we think it's going to pay the kind of returns that we need to meet our expectations. There is a long way to go."
Japanese Government
In March 2021, when multiple casino operators were competing for the three IR licenses, Kazuyoshi Akaba, Japan's Minister of Land, Infrastructure, Transport and Tourism, said operators would not be submitting applications if they did not think that the investment was worthwhile.
Akaba's words were prophetic. The IR companies that once wooed Japanese politicians for a chance to obtain a license have largely left the country. Sentiment among the public has turned largely against the casinos  which, to many citizens, is the same as "gangsters" and "addiction." Most Japanese civilians don't envision the casino as an entertainment site but rather as a smoke-filled pachinko parlour-like hole-in-the-wall where the Yakuza mob rules.
The biggest champion of the IR legislation was Prime Minister Abe who has now stepped down. His replacement, Yoshihide Suga, and his replacement Fumio Kishida, are both Liberal Democrats like Abe but neither is as committed to the concept of IRs as was Abe. Currently, only the prefectures of Wakayama, Nagasaki and Osaka are still actively pursuing the hosting of IRs.
If Japan is to pull itself out of the hole that it has dug for itself in its IR development process, it needs to rethink almost every aspect of its plan. Is Japanese leadership in place to affect such a switch?