What's Happening in the World of Asian eSports?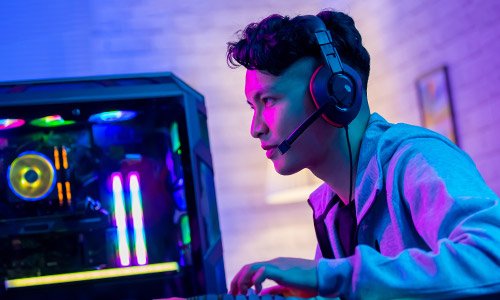 Esports now a major industry in Asia with a +20.8% compound annual growth rate (CAGR) forecast through 2024. The industry is expected to reach US $72.5 million in 2024, nearly double the CAGR of +11.1% for the global sector.
In a recently-released white paper, the Tencent Chinese-owned  multinational technology conglomerate holding company notes that growth of esports in Southeast Asia is fueled by the more-affordable mobile-first gaming preference.
This contrasts with the growth of esports in the developed economies of Western Europe and North America where esports has grown from a more sophisticated IT infrastructure.
A Newzoo consumer insight study shows that, among respondents from Southeast Asia, 82% of the total online population play online casino and mobile games on mobile devices with 39% of the respondents playing as mobile-first gamers.
After releasing its paper Tencent hosted an industry roundtable where representatives of Newzoo and other esports sector panelists agreed that in the near future, the gaming industry in the region will benefit from ongoing developments and trends.
James Yang, Director of PUBG MOBILE Global Esports, Tencent Games commented, "We are seeing the rise of esports from being played via traditional PCs and consoles to mobile esports, and this is influenced by new developments in improved mobile hardware, cloud gaming and 5G networks."
Economic Multiplier
The roundtable also included Bigetron esports -- a top esports organization in Indonesia, Malaysia's Asia Pacific University of Technology & Innovation (APU), developer and publisher Riot Games and the VIRESA Vietnamese Recreation and eSports Association. Representatives from all of these entities agreed that we can expect to see new career opportunities and the emergence of creative business models within the region's esports ecosystem.
The Tencent White Paper, Games & Esports: Bona Fide Sports, quoted Hugo Tristão, Head of Esports at Newzoo, who noted that "Esports is fast-growing and becoming an integral part of the local games market. By the end of 2021, it is expected that Southeast Asia will hit 42.5 million esports audiences. Newer esports organizations will be founded, tournament organizers will enter the market, including broadcast companies and specialized marketing agencies."
The report further predicted that, as public interest in esports grows, the way that content is shared and consumed will change. One example of this is the shift from publisher-owned broadcasts and tournaments to "watch parties" in which influencers disrupt the way that media rights are awarded which will, in turn, impact on how sponsorship marketing for esports evolves.
Career Opportunities
One of the most visible outcomes of the explosion of the esports industry in Southeast Asia is the increase in new career opportunities in the region. In addition to the players themselves there are multiple new jobs and new job categories.
These include social media influencers, content creators, coaches, managers, broadcasters, marketing and finance personnel and more. Many colleges and universities are offering skills-based esports certification programs along with degrees in game design and other similar career paths.
When esports was announced as a medal sport in the recent
The inclusion of esports as a medal sport in the recent SouthEast Asian Games 2019, it underscored the appeal and significance of the esports industry in the East. Analysts predict that mobile esports will experience the highest level of growth in the coming years supported by strategic investments and technological advancements that wil sustain the ecosystem.
These investments and advancements will increase recognition for esports as a real sport that involves skill, competition, talent and entertainment.
Pandemic
eSports is an industry that has benefitted from the pandemic. Once it became clear that the esports ecosystem could easily migrate online, everyone wanted to get on board. Service providers, publishers, developers and event organizers invested in technologies that enhance the competition environment and boost gameplay.
The online tournament experience for the audiences cemented esports as being the perfect answer to the pandemic era in Southeast Asia and around the world.
In 2020, there were more than 200 million hours of viewership for PUBG MOBILE competitions.  According to Tencent's Yang, people are watching more gameplay and esports tournaments online, including those who do not play themselves. Yang said that it's expected that the new user fan base that evolved during the pandemic will be sustained when the pandemic subsides as events featuring both offline and online components will continue.
In summary, the white paper concluded that the mobile-first gaming preference of Southeast Asia will continue to result in sector growth. Mobile esports will almost certainly become the gaming mainstay in this region in the foreseeable future.
Upcoming Competition
Some of the first events to take advantage of the new findings include the Southeast Asian Games 2021. The 31st Southeast Asian (SEA) Games are official medal sports games which feature competitions in League of Legends, League of Legends: Wild Rift,  FIFA Online 4, Free Fire, Arena of Valor, PUBG Mobile, Mobile Legends: Bang Bang and CrossFire.
The current plan is to have the competition take place in the National Convention Center in Hanoi, Vietnam, from November 21st to December 2nd. The multi-sport competition is supervised by the International Olympic Committee and marks only the second time that esports has been included – the 2019 Games in the Philippines was the first. There will be participants from 11 countries from across Southeast Asia competing in 40 disciplines.  League of Legends: Wild Rift will have separate female and male events.
Razer, a leading gaming hardware, software and systems company, was the main lobbying force behind esports being officially included as a medaled discipline. It remains to be seen whether the official Olympic Games will embrace esports, if not in 2024 than in 2028.