What Makes Slots So Popular?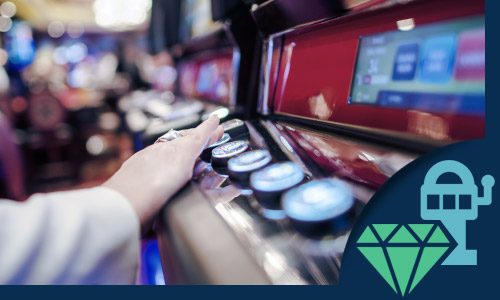 There is no doubt that slot games are the the heavyweight champions of the online casino. But what makes these casino games so much more popular than casino standards like roulette, blackjack, or poker?
Slot games deliver a burst of fun very quickly, and they rely entirely on luck. There is absolutely no skill involved in the game. You simply pull the lever and hope for the best. That makes the slot game the perfect expression of casino action. Games of skill require practice and concentration. Slots have none of that extra weightiness.
The Game with the Most Room for Growth
Slots have also evolved tremendously over the past 15 years in the casino. What started as a digital version of the fruit machines that people found in pubs or in real casinos soon took on a life of its own. Instead of three reels like the original games had, a new generation of video slots began to emerge with five reels and dozens of pay lines.
Soon, special features such as wild symbols became standard features. So did scatter symbols that allow you to get a payout even if you didn't complete a payout. Within a short time, the games even moved beyond simple slots  and began to offer bonus games. That's where the big money was usually won.
It was a huge step forward from the simple three reel slot games. But once people tried out the newest games, there was really no going back to the original. People still play three reel slots for the nostalgia for the simplicity, but more people choose five reel slots as the standard bearer of the genre.
Every Picture Tells a Story
Just as the bonus features took a huge step forward, so did the themes and styles of the games. Graphic designers crafted little masterpieces for slots games, creating a visual experience that never previously existed in the casino.
The themes were not only beautiful to look at but also engaging to interact with. People could allow themselves to get immersed in the theme and lost for hours. Some games even had progressive bonus games built around a set of characters and people could learn more and more about their back stories the more they played.  
When it comes to building an audience, it's hard for poker or roulette to compete with that sort of experience. There is no narrative arc to a game of poker, but plenty of slots games have engaging themes from which a real story might emerge with every spin.
So Many Ways To Win
As the themes and special features continued to grow - including stacks of wild symbols or even wilds that jump off their reels to other reels to help you complete a pay line - the prospects of winning grew more interesting as well.
A new breed of games started to appear that eliminated one of the central features of the game since its earliest days - the pay line. Instead, the new games offered 243 ways to win on every spin. That created two developments. The wins came more often, or at least it felt that way, and there was no need to worry about increasing risk by activating too many pay lines.
In addition, games began to load up the potential jackpot to unprecedented levels. Some games even included progressive jackpots that grew every time someone played a game and didn't win. The best part was that the jackpot, some of which start at a million coins, could be trigged randomly. So each time you play and don't win, you not only raise the level of the jackpot but also increase your own chances for winning.
The Winning Formula
Of course, the popularity of the game cannot be controlled. But that's the whole point. But with so much creativity on so many levels, it's easy to see why someone would choose a slots game over other strong casino options. Slots machines simply offer a deeper and richer experience.