What are the Most Significant Gaming Trends in India Today?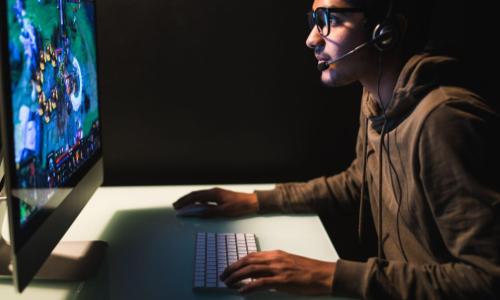 Despite legal uncertainties, India's gaming industry is booming. More and more states are legalizing fantasy sports and online casinos like Thunderbolt casino coupons gaming is acknowledged by the authorities in a number of jurisdictions.
While the gaming culture is not limited to the younger generation, the percentage of young people playing video and real money games is higher than that of older people. That means that game developers are closely watching gaming trends in India, where the average age of the population is under thirty and where an estimated  420 million gamers are active online, to get an idea of how they should be planning for the industry's future.
Cloud Gaming
Cloud gaming is also known as "gaming on demand" or "gaming-as-service". Cloud gaming involves playing games that you can access online and play on your PC or mobile device. Users with fast network connectivity can access video games on remote servers and directly stream the game across their monitors, tablets, consoles or desktops/laptops.
Cloud gaming is enhancing the hyper-scale cloud capabilities so it benefits industry growth. Over the last decade both technology and hardware have evolved. Even pro gaming can take place via cloud gaming and will continue to be more and more accessible as hardware tech such as improved graphic cards, faster chipsets, faster IPS and higher refresh rates allow for a smoother gaming experience.
In 2016 it's estimated that 23 percent of the Indian population were using mobile phones. In 2020 the penetration rate of smartphones in India was assessed at 54 percent and it's predicted that by 2040, 96% of Indian citizens will be using smartphones. As access to fast-Internet expands in India, the number of Indians who are showing preference for Cloud Gaming increases as well.
eSports
India has become the esports center of Southeast Asia. There are multiple multi-player video game competitions organized between professionals – both teams and individuals – in India every month. ForbesIndia estimates that by 2025 there will be 85 million Indian esports viewers over 20 different platforms.
This makes India one of the world's fastest-growing markets for esports viewership. Indian platforms including Hotstar, MX Player, JioTV, SonyLiv and Voot stream professional gaming content while brands such as Flipkart, Red Bull, Pepsi, Airtel, BookMyShow and Mercedes-Benz are collaboring with esports tournaments and platforms.
This is expected to continue as the scope and growth of esports in India increases. Rajan Navani, VC and MD, JetSynthesys told ForbesIndia that the interest goes beyond the reach as it's clear that the segment offers access to a significant audience.
"Esports is where the millennial and Gen Z audience is and that's what marketers are after. This is the audience set that is no longer watching TV or reading the newspaper. They are online and they are playing games and watching e-sports tournaments. That apart, esports as a category is driven by communities and that makes targeting all the easier for marketers."
According to Navani, brands' ad spends have increased by 30% - 50% in the segment over the course of the past two years. "Some brands that were already invested in the segment have even doubled their spends in e-sports to unlock the true potential of its offerings," he said.
The only problem, says Lokesh Suji, director, Esports Federation of India and VP of the Asian Esports Federation, is the lack of government recognition of esports as a sport. From the perspective of the ability to secure money, it's frustrating but "once we get the recognition of the sport, it will open up plenty of barriers from a brand perspective."
Fantasy Sports
From $340 million in 2020, fantasy sports net revenue is predicted to grow to over $3.7 billion by 2024. The biggest challenge facing fantasy sports in India is the lack of a cohesive policy and law regarding its legality. In 2021 the Supreme Court of India ruled that online Game of Skills involving money does not constitute gambling or betting and is legal in India.
However, individual states have their own laws barring betting on fantasy sports and that vagueness and differential treatment must be addressed head-on if fantasy sports is to reach its full potential in India.
In some states, the state's High Court has ruled to allow fantasy sports – Madras, Kerala and Karnataka – but the lack of a unified independent legal recognition frustrates the industry and fans.
Observers believe that once the issue is settled on a national level, the availability of mega digital infrastructure in India, combined with the huge market of Indian sports aficionados, will make India an engine for innovation and expansion in Fantasy Sports across the world. India could even become a global Fantasy Sports hub which would heighten its leverage in international commerce and sports development.
Start Ups
A number of VC funds are so convinced that the Indian gaming sector is set to expand quickly and significantly that they are increasing their investments in the sector. A number of investments in the gaming sector itself and support sectors have drawn notice as Venture Capitalists realize the potential in India.
Some start-ups that have received boosts in funds include game design and developer companies, online gaming events management software, Web3 development.