What are Africa's Best New Start-Ups?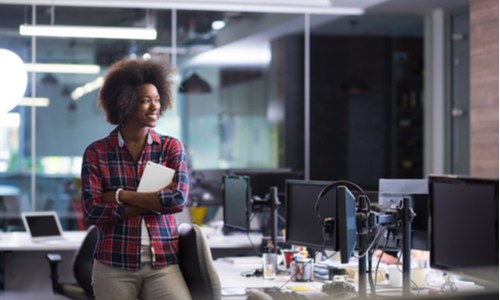 Gaming aficionados around the world are channeling their enthusiasm into the business world with new start-ups that focus on gaming design, development, publishing, marketing, influencing, organizing and more for online casinos and for video games.   During this month of love the Thunderbolt casino is encouraging these efforts with a look at some of the most creative and innovative start-ups coming out of Africa.
They include:
Carry1st
Carry1st is a South African startup that is backed by Andreessen Horwitz, the American rapper Nas and Google. The goal of this company is to be the platform of choice for game studios seeking monetization and users in Africa. Carry1st allows game developers to manage operations, receive payments through multiple channels and publish and distribute their work throughout Africa.
Carry1st has created and published a mobile game/trivia app, Carry1st Trivia, and signed publishing deals for games from studios like Sweden's Raketspel, CrazyLabs from Israel and Tilting Point which creates Nickelodeon's SpongeBob.
Maliyo Games
Maliyo Games was started by two Nigerian entrepreneurs who want to combine the gaming phenomena with the Nigerian experience. Their games focus on bringing local stories and narratives to the gaming public through storylines, style, culture and graphics.
Co-founder Hugo Obi says that "Nigerian music and Nollywood movies have a strong appeal to the local and diasporan consumers. We are riding this trend and thus far we are seeing traction." Thus far, the company, founded in 2012, has released a number of Nigerian-themed games including Mosquito Smasher, Kidnapped, Okada Ride and Aboki.
Kiro'o Games
Kiro'o Games (The name Kiro'o comes from the Swahili "kiroho maono", which means "spiritual vision") aims to bring something "new, innovative and exotic" to the world. The game design company was started by Guillaume Oliver in 2013 whose vision includes creating African-themed games with authentic cultural references, storytelling and imagery. The company's first game, Aurion, is set in the tribal lands of Bamileke in Cameroon and follows the travels of a royal couple who meet tribal characters and encounter local myths, all as percussive music plays in the background.
Kola Studios
Kola Studios may be best-known for their Twendele friend-finder app but their social and cross-platform games are making their mark in Africa and around the world. Kola Studios is located in Uganda and their most popular game is Karata which is based on a Kenyan card game.  Another popular Kola Studios game is Zword, a hangman-like game where you knife a zombie every time you choose a correct letter of a hidden word. By combining popular entertainment with educational relevance, Kola Studios is succeeding in attracting new users every month.
Kuluya
Kuluya is a mobile-first, cross-platform game development based in Lagos, Nigeria. The company focuses on the development of casual  games  with Africa-themes that can be played on a mobile browser.  The games are designed around local stories and myths which portray the country's rich and varied cultures.
CEO Ogungbamila  is particularly concerned with the negative portrayal of Africa often displayed in western video games that shows Africans from the colonial perspective as "people who are forever in need of help. In addition to Nigeria-themed games,  Kuluya  develops games that highlight the cultures of other nations including South Africa and Kenya.
Black Division
3D Graphic animator Andrew Kaggia of Nairobi is meeting the demand for local content by creating Kenya-centered games that are reaching an international audience. Kaggia's Black Division released Nairobi X, a first-person shooter and multiplayer game that features stunning 3D visuals of the authentic Nairobi landscape along with Kenyan cultural markers and local music.
Black Division relies on his own rules and creativity to create and develop entire worlds from scratch. He is passionate about showcasing native culture in his games and he's not shy about getting involved in politics either. One of his videos, Wageuzi (Swahili for "transformers"), shows a digital war between Kenya's politicians as they battle for the presidency – Kaggia's goal in this video is to remind his fellow countrymen to vote.
Panda Play Studios
Panda Play Studios is an independent game development studio that specializes in casual, racing and puzzle games. The studio, based in South Africa, creates audios and visuals that provide compelling and innovative experience with a focus on minimilism.  Panda Play Studios is a one-stop studio which executes graphic design, film editing, desktop publishing plus vfx and colour correction/grading.
Afroes
Afroes is an Kenyan-based software developing company that focuses on creating uniquely African mobile tools and applications for education and branded messaging. One of their signature games is Haki which means "justice" or "rights" in Swahili and follows a character that fights to mend wrongs in society.
Founder Anne Githuku-Shongwe is focusing on harnessing the power of computer games to deliver positive messages and inspire empower and impact young people in Africa. Using a B2B model the Afroes social change games focuses on creating compelling and relative interactive content on topics such as gender inequality, abuse, environment conservation and civil rights.
Leti Games
Leti Games, from Ghana, aims to create the next generation of African superheroes and feature them in games and in digital comics. iWarrior was first released in 2009 since then they have published multiple games that are based on African culture, myths, folklore and history while bringing in modern issues that affect Africans today. The games are all mobile-enabled and culturalized to their specific settings.