Waning Interest Among Operators in Japan's Casino Industry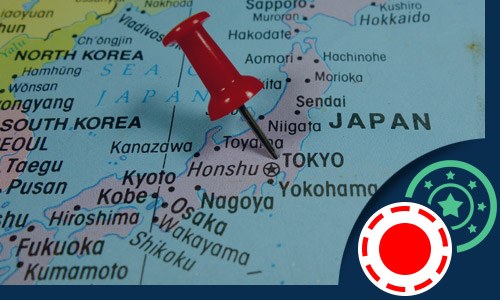 Thank goodness we don't have the worries the casino industry does in Japan, what was thought to be the up-and-coming casino valhalla.  As we happily play away at our mobile casino South Africa - Thunderbolt - let's take a look at what's going on further East.
Only two years ago, the Japanese parliament voted to allow three casino operators to obtain licenses to build casino resorts in the country. The vote was greeted with great excitement among the world's biggest casino companies – Wynn, MGM, Sands and others – who outdid each other in buttering up the various locales who were, themselves in fierce competition to obtain government permission to have one of the three integrated resort built in their midst.
If the coronavirus pandemic hasn't ended the dream for Japan to become what was once predicted to be one of the world's biggest casino centers, the resignation of the resorts' biggest supporter, Prime Minister Shinzo Abe, is certain to accomplish just that. Even before his resignation, the Las Vegas Sands, Genting Singapore and Wynn Resorts had made it clear that they had lost interest in investing in Japan. Now, Abe's resignation seems to have dealt the death knell for legalized casino gambling in Japan.
Hopes
It was only 12 months ago that analysts were saying that a legalized casino market in Japan could quickly turn into a $40 billion industry. But as public opposition to the casinos strengthened, the process for regulating the industry dragged on. Then, in an event that no one could foresee, COVID-19 closures decimated the industry in Macao as well as in other casino capitals around the world. Now it's less likely than ever that operators will be interested in putting billions of dollars into establishing new casino sites.
MGM hasn't formally withdrawn its candidacy for a casino license – MGM has, until recently, been focused on winning one of the three concessions and has even said that as soon as the rules are in place, it will submit its proposal. But it's clear that the company's enthusiasm is ebbing and now they say that they only want a minority stake in an operation.
President and CEO Bill Hornbuckle has also declared that MGM will make even that limited investment only if they think that "it's going to be prudent, if we think it's going to pay the kind of returns that it needs to pay and to meet our expectation." Most observers assume that MGM's commitment will go the way of Las Vegas Sands which said more or less the same thing before it pulled out of the race.
Government
The government's final rules for casino companies who wanted to bid on entering the Japanese market  were supposed to be finalized by the end of July. The pandemic delayed the publication of those rules and now that Abe is not pushing for their release, many observers believe that the Japanese casino market may not move forward at all.
The stalemate is hard to believe, considering that less than a year ago, resort operators were falling all over themselves in an effort to outbid each other. Many were promising to spend up to $10 billion or more on a Japanese property. MGM had zeroed in on the city of Osaka and had already signed a partnership with the Japanese financial services firm Orix to create an "Osaka First" joint venture. Now, in saying that it will only agree to a 40% to 45% stakes in such a resort, MGM is trying to limit both any risk associated with the casino as well as its investment.
Even if casino operators were ready to move forward, the cities can't choose the operators that they want to build in their cities without the formulation of government rules. That means that the operators can't even formulate plans to move forward, lowering any momentum that remained. And depending on Abe's successor, the political will to fight for integrated resorts may have left with Abe – according to recent surveys, 60% of the Japanese public is opposed to the casino resorts. The moment seems to have passed.
Operators
The operators are especially dismayed by the onerous requirements placed on bidding operators who want to open casinos in Japan and the high tax rate that the Integrated Resorts Bill set to levy on the operators. Some cities are demanding that casino operators pay for huge infrastructure projects which, they say, will be necessary to support the massive influx of visitors to the resorts. These include the building of roads, bridges and tunnels leading into and out of cities.  
Sheldon Adelson, chairman and CEO of Las Vegas Sands, said, "The regulations that were promulgated by the Japanese government that went through the Diet (parliament) were not conducive to attracting the kind of investment that it requires". Adelson was especially critical of the Finance Ministry's proposal to impose withholding taxes on the winnings of foreign visitors, saying that if these rules were imposed, the resorts would "never attract one visitor." He noted "There was no assurance that [the government] won't raise the taxes from there" above and beyond the gaming tax of 30% that the government has already approved. 
Sands spent nearly 20 years in preparation for the country's opening to casino resorts, negotiating with local authorities and lobbying the government for legalization. The pullout surprised stakeholders but Adelson said that the Japanese proposed framework allowing for integrated resorts would make it impossible to realize its goals in the country. 
Wynn Resorts had set its sights on building an IR in Yokohama, southwest of Tokyo, but it has also now confirmed that it is no longer looking at opportunities in Japan and has closed its office in the city. "Back in March, we decided that until there's more clarity on what the business is going to look like, what the world is going to look like, and what the regulations really are over there, we're pretty much ceasing our efforts," said CEO Matt Maddox. 
Ayako Nakayama, CEO of the Japan IR Association, a group that promotes the gambling industry, wants the government to realize that "operators might not invest if we put too many expectations on them." Nakayama doesn't think that it's too late for the government to remove the legal and regulatory obstacles that would renew interest in the Japanese market but most observers say that the opportunity has come and gone.
Asian Operators
Some Asian operators are, surprisingly, still eager to enter the Japanese market. In August, Hong Kong-based Melco Resorts & Entertainment Chairman and CEO Lawrence Ho said, "We continue to believe that Japan represents the best new integrated resort development opportunity outside of Macao."
Galaxy Entertainment Group, which is also based in Hong Kong, announced that it is pushing ahead with its project in Japan. A company spokesperson said, while "the Japan[ese] government might take time to focus on handling the COVID-19 pandemic, it will not affect our long-term expansion plans in Japan."
Orix, MGM's partner, remains bullish. Hitomaro Yano, executive officer and treasurer of the company commented, "It is, in general, a promising business." n its midterm capital spending plan the company set aside 650 billion yen ($6.1 billion) out of its 2 trillion yen budget for an Osaka resort.
Bribery Scandal
The December arrest of a senior vice minister in the Cabinet Office who oversaw policy on casinos on suspicion he accepted bribes from a company seeking to build a casino did little to advance the cause of casino development in Japan. 
The police arrested Tsukasa Akimoto on suspicion that he accepted bribes from representatives of a company that wanted to set up a casino in Japan. Akimoto was charged with taking a family holiday valued at $6,500 and 3 million yen ($27,500) from the China-based 500.com casino operator representatives.  The arrest was seen as a black mark against the move to bring casinos to Japan and cause caused many members of parliament to become even more entrenched in their efforts constrain casino operators who want to do business in Japan. 
Akimoto is still under indictment but the 500.com Ltd reps have pleaded guilty to bribing Akimoto.