Use Thunderbolt's ZAR Casino Login to Unlock the Top 2 New Slots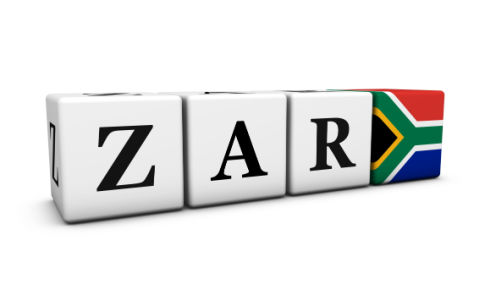 What is the secret behind the #1 ZAR casino login? It allows unrestricted access to Thunderbolt Casino. What that means is you and I can feast on the best – the best online casino games, the biggest bonuses and the most attentive customer support services.
As South Africans, we demand excellence. That is why Thunderbolt has so easily slipped into our lexicon. It has got what it takes to turn us on – like Canan Moodie, Banyana Banyana and the City of Cape Town in all her glory!
Throw in lekker new online slots that pop up every few weeks and you've got a fair idea of why Thunderbolt Casino is tops. It is the gaming equivalent of Castle Lager, MTN, FNB and Nando's. Here is a tip for you, your boet, and your besties…
Whenever you see the white on green tab of the ZAR casino login, just click, tap or hit the darn button as hard as you can. That way the magic of SpinLogic Gaming slots, table games and video poker is unleashed on your device. How sweet is that?
What's Behind the ZAR Casino Login?
Right bru, we have hopefully convinced you to register an account at Thunderbolt Casino. Now, let us take a closer look at what is concealed behind the ZAR casino login. Yup, there are hundreds of games and, yup, the promotions page is propvol of free offers.
What we are more concerned with are the game tiles plastered with 'NEW'! These are the latest releases from the SpinLogic Gaming studios – and my, aren't they simply fabulous, emangalisayo and fabelagtic!
Let us be clear on one thing. Every new game at Thunderbolt Casino is well worth a spin. That said, we have zoomed into two online slots that we think offer that little bit extra – and by that we mean the all elusive x-factor! Here is our pick for the top two new real money slots at Thunderbolt Casino ZA.
Numba 1: Icy Hot Multi-Game Slot
One of the standout features of SpinLogic Gaming is the innovation they bring to the sector. The developers are constantly re-imagining the conventional elements within slots. Rather than regurgitating the same-old, same-old, they have come up with all sorts of surprises.
In their latest iteration of a classic three reel slot, they have replicated the gameboard. Icy Hot Multi-Game consists of two standalone 3 x 3 gaming interfaces. Although the reels are separate, the 10 paylines are evenly distributed between the gameboards – lekker ne?
The real kicker is the wild symbol. It not only pays out 600 x the line bet; the highest prize in the base game. When the wild appears stacked on a reel, it morphs across to the corresponding reel on the adjacent gameboard.
Wilds that Leap from One Gameboard to the Other!
These so-called transferring wilds is where the major money lies in standard play. If you are lucky, you can rack up sizeable wins on both gameboards – but only once you have entered your ZAR casino login details onsite. Just think. With lots of loose change in the pocket, you can have a serious jol with your chommies!
Depending on the bet size, wild activated big wins are nice! They can tip the betting balance into profit or at least back to the breakeven point. Who wouldn't want a bit of that?
The scatter is a conventional free games trigger. When three scatters align across one interface, you are awarded 12 free games. Land six scatters across both gameboards and the free games tally is doubled.
Spin the Bonus Wheel for Kiff Prizes
The big hurrah is the bonus wheel icon. Spin three bonus wheels across one or both gameboards and you get one twirl of the segmented bonus wheel. Here is where the ZAR casino login really proves its worth…
When you play the bonus wheel in Icy Hot Multi-Game slot, you can bank one of the following prizes:
instant cash wins of up to 100 x the bet
a constantly accumulating jackpot or
an extra spin of the wheel boosted by a 5 x multiplier effect.
What is even more commendable is the frequency at which the bonus wheel feature is triggered. We managed to unlock the largesse three times in 75 spins. We won R125,00, R12,50 and R12,50 with a R2,50 wager in-play! Now that is 'eish'!
As for the standard game symbols, they are true blue classics. Lucky 7s in a kaleidoscope of colours pay 50 x through to 250 x the line bet. One, two and three bars in blue or orange offer prizes ranging from 2 x to 15 x a pop.
Why Play Icy Hot Multi-Game Slot at Thunderbolt Casino?
The cutting edge back-to-back gameboards
Wilds that replicate across both interfaces
Up to 24 free games
Super-generous bonus wheel prizes
High bonus feature hit frequency
Icy Hot Multi-Game slot is one of the highlights of gaming at Thunderbolt Casino. The action is available to all you okes with legitimate ZAR casino login credentials. Why no sign up and join the fun? You can use your username and password to crack open the casino!
Numba 2: Bonus Wheel Jungle Slot
One thing is for sure, Saffers love the bush. Heck, even the politicians fancy a bosberrad or imbizo now and again. Besides enjoying copious quantities of boerewors and Black Label, the bush is where we chill out.
If you can't get to the Kruger, Kalahari or Madikwe, there is an easy alternative. The ZAR casino login is your ticket to a wild time on the reels – and it is in the form of Jungle Jack and the Bonus Wheel Jungle slot.
Bonus Wheel Jungle slot may not be authentic African but it is familiar nonetheless. The title character is clearly based on Tarzan – he who swings through trees. Some of the standard game symbols are lifted directly from Edgar Rice Burroughs' book and deposited on the reels.
Others are wild jungle animals, like monkeys, elephants, toucans and cobras. There is even a smattering of tropical fruit to get the juices flowing – yum! Payouts range from a high of 600 x the line bet to 50 x.
Multiple Special Effects
Where this SpinLogic Gaming slot shines is in terms of the special effects. Our bru Jungle Jack is wild and expands at times to fill one or more reels. Jungle Jack may be cool but it is the scatter drum that is a genuine conduit to bags of moolah.
Hit the scatter on the centre spot of the third reel and you will get a shot at the bonus wheel. In this game, you spin to win one of three bonus features. They are:
Nudge feature – 10 free games with a nudge feature
Mystery Symbol feature – 5 free games with the same mystery symbol on all three central reels
Jungle Bonus feature – 3 respins with the jungle bonus symbols covering the three central reels
Better still, it is possible to activate additional free games or respins in each of the bonus features.
Why Play Bonus Wheel Jungle Slot for ZAR?
Cartoon-style graphics
Expanding wild reels
Easy to trigger bonus wheel feature
Mystery symbols
Reel respins
Wild nudges
Are you ready to try your luck playing red-hot SpinLogic online slots? At Thunderbolt Casino there is an endless selection of real money games at your command. All that is required is a registered account with bona fide ZAR casino login details. Go on. Sign up, load your account and hunt down jackpots!