Use Neteller For All Casino Needs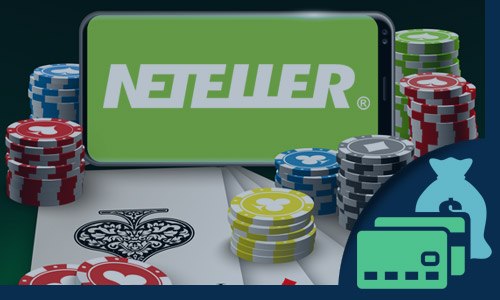 When it comes to casino banking, there is really only one name for quality. The use of Neteller is so widespread among online casino fans that the service hardly has any real second. In fact, some estimate that Neteller has captured the majority of the market among online casino payments. That's a huge chunk of the pie. It suggests that people like the service and are not looking for an alternative.
Of course, it helps that Neteller can process as many as 26 currencies and also maintain complete privacy for the users. That may well be the most obvious reason people are so satisfied with the service. You only have to reveal your sensitive credit card information one time - when you make a deposit to your Neteller account. After that, you simply use the account, which is not connected to a name, and you have complete privacy, and your personal data stays safe.
It's also easy to use, especially at online casinos, like Thunderbolt. Just go to the pay window and press Neteller and the amount you want to deposit into your account. The service does the rest. It really is just that simple.
A History of Success
One of the secrets to Neteller's high quality delivery of service is the long history the company has had working in the online casino world. The company has been processing payments since at least 2000, which means it is nearly 20 years old. That's a substantial age relative to the online casino, itself not much older than that.
Of course Neteller is useful for many things other than purchasing casino credits. It can be used for online shopping, or just about anything that requires changing real cash into online currency. There are some 40 different ways to fill an account besides the usual credit card or bank transfer. And you can send money to people who don't even have Neteller accounts. The service sends the recipient an email telling them they have money waiting for them and all they need to do to get it is to open a free account so it can be delivered.
The Net+ credit card, which has been around for nearly 15 years pioneered a unique method to stop credit card theft. Instead of having a number like all credit cards do, the card would generate a different number for every transaction. So every time it was used, a different number appeared on the receipt. That prevented people from being able to steal the credit card number associated with the account - one of the most insidious forms of credit card fraud - because once the number was used once, it would never be used again.