UK Government Not Ready to Confront the Gaming Industry's Loot Boxes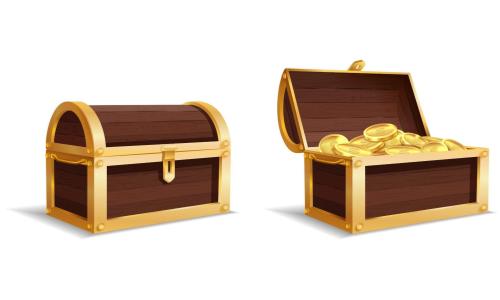 The UK government is showing itself unwilling to take on the proliferation of loot boxes within the video game industry. Activists are keeping the pressure on but it's unlikely that there will be any change until after the next election.
Loot boxes, unlike gaming at the Thunderbolt online casino and other online casino sites, aren't betting as such. But critics claim that loot boxes cause people to lose money because they buy the box hoping that there's something valuable inside that will help them move forward with their game quests – however, the boxes don't always yield what they want and need which causes them to lay out MORE money for more loot box purchases.
Government Backs Away
In 2020 the government called for evidence on loot boxes in video games as Parliament prepared to consider whether the loot boxes should be regulated through direct government intervention. But that initiative seems to have fallen by the wayside as the UK's Department for Digital, Culture, Media & Sport (DCMS) says that "The evidence base on loot boxes is still emerging, and direct government intervention may risk unintended consequences."
The DCMS incurred the wrath of anti-gambling activists when it suggested that it would be better to encourage the gaming industry to self-regulate because doing so would avoid the necessity of legislative action. For now, loot boxes won't come under the umbrella of the proposed new White Paper on the Gambling Act.
Those new restrictions, set to be imposed on the gambling industry as an addendum to the 2005 Gambling Act,  will provide a comprehensive review of gambling laws to ensure that they fit the new digital age of gaming.
The government has agreed to include a ban on VIP packages for players who have incurred heavy losses and a ban on free bets. The revisions grant new powers and additional funding to the Gambling Commission to be paid through increased fees charged to industry operators.
But, at this time, the issue of loot boxes has been put on the back burner as the government shows no stomach for the fight that restricting loot boxes would cause.
Differing Opinions
Anti-gambling activists would like to see, at a minimum, a ban put on loot box availability to minors, spending controls and transparent information made available to all and improved access to data for researchers so that they could have better information to inform future policy.
But Secretary of State, the Rt. Hon. Nadine Dorries, MP of the DCMS, speaking for the government, wrote in her report, "Our view is that it would be premature to take legislative action without first pursuing enhanced industry-led measures to deliver protections for children and young people and all players. We want to mobilise the industry's creativity, innovation and technical expertise to deliver tangible progress, improving at pace protections. If this does not happen, we will not hesitate to consider a legislative change."
The DCMS is basing their reasoning on the steps that the industry has already taken to mitigate harm from loot boxes as well as worry that over-regulation may cause developers to leave the UK market. But the report acknowledges that loot boxes "includes harms which have been associated with gambling" and that they could become a "gateway" to problem gambling behaviors.
The report is evasive regarding how much loot boxes may contribute to addictive behaviors, summarizing "The call for evidence has found an association between loot boxes and harms, but we have not found whether there is a causative link."
Reaction
The reaction of anti-gambling activists to the DCMS report is, as can be expected, less than enthusiastic. At worst, the DCMS, which is charged with protecting the public, is seen as putting the fox in charge of guarding the henhouse. At best, the activists say, the DCMS is turning a blind eye to the dangers posed by loot boxes
Yet maybe it was inevitable. Almost £3 billion flows from the video games industry into the British economy and is one of the UK's fastest-growing sectors. At a time when the British economy is struggling to recover from the devastation of the COVID-19 pandemic, £3bn is nothing to sneeze at.
It's also worth questioning whether legislation is the best approach. In the Netherlands, regulations state that loot boxes are not to be regarded as gambling as long as players can't trade items with other players.
But observers have noted that in the end, players have simply been buying more loot boxes than usual because they need those items to advance in their games.
Belgium has also regulated loot boxes but the description of what constitutes a loot box is so broad that any game that has any randomized element in it could fall under the country's loot box restrictions.
Industry
Can the industry police itself? For now, the DCMS is focusing on "recommendations" relating to minors' purchases of loot boxes and requests for transparency (providing players with information that notes that the loot box items are not essential to the gameplay and that buying a loot box doesn't guarantee success.
If the industry adheres to these requests, they may be able to stave off future government intervention. Time will tell.