Tough Times for Crown Casino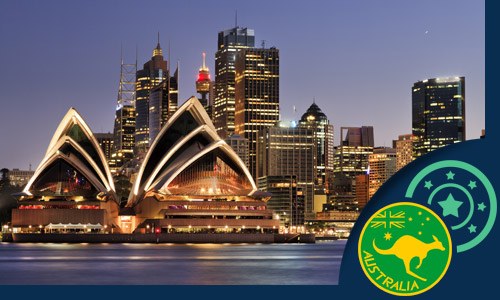 The Crown Casino, which has been racked in recent months by allegations of improprieties regarding its relationships with Chinese junket operators, is now being hard hit by repercussions from the coronavirus scare which is preventing customers from visiting its casino properties. The combined blows have caused Australian gamers to turn to the online casino for their gaming entertainment. 
The Crown has been under scrutiny since last summer when an investigation by Nine's The Sydney Morning Herald, The Age and 60 Minutes linked the casino operator to money laundering, organized crime and fast-tracked visas for big gamblers (and suspected underworld figures).
An investigation by the Victorian gambling regulator identified nine serious problems at the Crown Melbourne casino and last year the Victorian Commission for Gambling and Liquor Regulation made 20 recommendations to clean up the casino.
The Crown agreed to use facial recognition systems at all casino entrances, implement a policy to keep people charged with serious offenses from entering, upgrade risk management systems and undertake a "robust review" to address money laundering risks.
The Crown's share prices fell and visitation plummeted but just as the Crown was beginning to move forward, the corona virus hit.
New Challenges
The spread of the corona virus throughout the world, and especially in Asia and the Pacific region, hit the Crown Casino of Australia hard. Owner James Packer, who signed a deal in May to step back from the Crown, has agreed to stay on for the time being. 
Packer had wanted to step back from day-to-day responsibilities of running the casino empire and had already struck a deal to sell half of his stake in Crown Resorts to the Laurence Ho-owned Melco Resorts. But Melco reneged on the deal once the corona virus began to spread.   
"Due to the impact of the coronavirus epidemic, including the severe drop in tourism in Asia to Integrated Resort (IR) facilities in the region, and the recent decision by the Macau SAR government to close all casinos in Macau, Melco has taken the decision to reassess all non-core investments to be made in 2020," the company said in a statement.
Packer had gone through his share of stresses as the head of the Crown Casino Corporation including appearing as a star witness in a corruption case, a street brawl and a high-profile break-up. He had originally been close to a deal with Wynn Resorts of Las Vegas but after that deal collapsed he worked hard to see the Melco deal go through.
In a biography written about him Packer said, "Some people handle pressure well and some don't. I don't. I don't know if that is because I am wired that way. Or if it is because bad things have actually happened to me. I am tired of being on this ­rollercoaster. I don't want to do it any more. I'm ready to put my hands up for a few years. I really am."
Inquiry
The inquiry has also taken its toll on the Crown Casino, though the Australian regulator has come in for its fair share of the blame. The inquiry determined that Australian controls on casino junkets – organisations which bring high rollers to overseas casinos – were severely lacking – Japan has banned junkets all-together and Singapore requires that junket operators be licensed.
Former Supreme Court judge Patricia Bergin, who is chairing the inquiry, could, based on inquiry findings, cancel the Melco purchase of Packer's 10% of Crown shares.
Gaming expert Paul Bromberg from Spectrum Asia testified to the inquiry commission there was substantial work by academics which linked Macau's junkets to the triads. Bromberg said that junket operators organized travel but also arranged narcotics and prostitutes for their clientele.
Junket owners would provide cross-border finance and enforce debts which is illegal in China. "For all these reasons, organised crime has been involved in junkets for many years," Bromberg said.
Crown took out advertisements in Australian newspapers calling  the reports a "deceitful campaign". Crown pointed to registration of junkets by Macau gaming authorities and noted that SunCity, the largest junket that serviced Crown, is listed on the Hong Kong stock exchange.
Bromberg retorted that the fact that Macau registered junket operators offered "little comfort". Until recently, Bromberg said, Macau had failed to enforce its own gaming legislation. Registration in Macau is different from enforcement because Macau does no checks -- they only require that junket operators certify that they have no foreign criminal connections. He also said that the fact that Suncity is listed on the Hong Kong stock exchange brings "very little comfort."
Aside from limited financial scrutiny, Bromberg explained the Hong Kong stock exchange doesn't have enough resources for probity checks of any companies listed on its bourse – both for those in the gaming industry and in other types of industries.
Singapore, which opened its first two casinos in 2010, was held up as a model of what proper regulation should look like. It requires junkets to be licensed and its regulator has the powers of a law enforcement body. Singapore has rejected several junket operators because they do not meet probity checks, Bromberg said.
Bromberg pointed out that Japan has gone further and will not allow junkets to operate in its gaming industry when its first casinos open – expected to happen in approximately 2024. 
Australia requires its casinos to notify the regulators if they are using junkets to operate within the casino or to promote their casino. But those authorities don't run probity checks on the junkets – running a check on the junket is left to the casino itself.
Bromberg was highly critical of this, saying that giving the casino the authority to police the junkets raises potential conflict of interest issues since the casino obviously wants to bring in as many wealthy VIPs as possible.
Concurrently, casinos don't have access to information gathered by other law enforcement agencies.