All About Making Thunderbolt Casino Payments!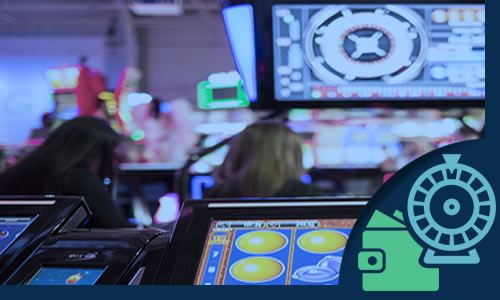 Thunderbolt Casino Payments Options
There are many words associated with online gambling: fun, exciting, challenging, and… risky.
Placing real money bets does have a certain risk to it, but you can minimize the uncertain part of the experience by choosing a reliable casino, placing bets within your budget, and of course – using an online casino banking option you can trust.
To make things easier for yourself, you can find a gambling venue that accepts all the popular online casino payments options in your region, and just pick out the one that suits you best.
The Thunderbolt casino payments options vary from one another, and you are bound to find one that suits you perfectly. With a wide selection of banking options, this casino is highly accommodating and popular among casino players in SA.
Preliminary Steps
To place real money bets, you have to go through a few steps that will ensure the safety of your casino and banking accounts, without leaving any room for error.
Before you can even begin the entire process, the Thunderbolt casino requires that you send them a list of personal documents, in the goal of scaring away the frauds and uncommitted players.
You need to provide the casino with an ID, proof of your address, and a copy of the credit cards that you plan on using during your gambling experience.
After you go through this verification process, you can choose your favorite banking option and start placing real money bets without holding back!
Different Payments Options
Luckily enough, the Thunderbolt casino accepts all the popular South African banking methods, so you won't have trouble finding a way to deposit and withdraw cash from your casino account.
All the payments options accept the same currency: ZAR funds that allow you to gamble without making any changes to your banking settings, and you can place bets without doing any currency conversion in the process.
You can always use Visa and MasterCard to place your bets, but be aware of the fact that you can't withdraw cash with MasterCard, so you would have to figure out another game plan if this is the option you want to go with.
You can also use Skrill, Neteller, ECOPayz, EasyEFT, and SID to make all cash transactions when you gamble. All of these banking options require that you put a minimum deposit of 25 ZAR, while the withdrawal rates vary between those gambling options.
For example, if you choose to use the ECOPayz South African services with the help of an EcoCard, you have to withdraw at least 500 RAZ, while EasyEFT requires that you withdraw at least 1000 RAZ every time.
Before you commit to any of the casino payment options, you should also pay attention to the timeframe within which you can deposit and withdraw your money.
In this case, all the available options except for MasterCard allow you to place instant deposits, but withdrawing your cash might take up to 48-72 hours, so be patient and don't expect things to happen instantly.
Once you choose your payment option, you can start playing and placing real bets without a single worry on your mind.
At the End of the Day…
If you are excited about starting your online gambling career but you want to do things the right way without risking your money unnecessarily, pick out the appropriate payment method and place your bets at a respectable gambling venue where you know your money will always be safe.
The Thunderbolt casino is a prestigious gambling venue where you can have fun with the latest casino games and promotions without worrying about the safety of your bank account, so if you are ready to set out on a spectacular journey – sign up NOW and have fun!