The Secret Weapon at the Online Casino?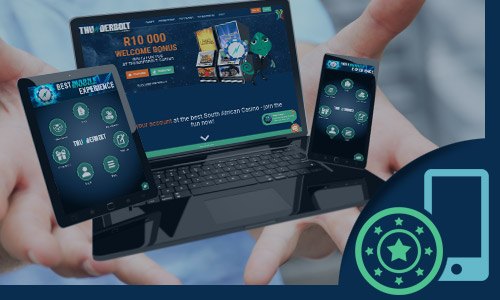 Have you ever tried to imagine what the online casino would look like if it were a real, physical place? What size building would it take to house all of those games, and especially all the variations on the main games? It would be many times bigger than any casino that currently exists.
You might be able to find space for hundreds of slots games, though some would take up more space than others because of the line that would form around them. But where would you put all those poker and blackjack tables? The number of games is simply massive, and no real casino would be able to hold them all.
That's what makes the online casino such a special gift for people who love to place bets on games of chances. There are so many games available that it's hard to know where to start. It's the variety that makes it special. It is the confidence that you will always find what you want, no matter what that is and whether it changes from time to time.
Why Variety Matters
The key to keeping things fresh is to practice a little bit of variety. Thankfully, our Thunderbolt online casino has variety already factored into the equation when it comes to the selection of games. Slots games are all about variety. You can choose different themes, different styles, different features - and all of them operate under the same principle.
They are similar enough to feel familiar and comfortable, and different enough not to seem routine and predictable. Of course, the predictability only applies to the way the game is played, not to the outcome. If there is one thing that you can never predict with any accuracy, it's the outcome of any particular game you are playing. That's the meaning of random, and it's what makes each game so much fun. It is entirely unpredictable.
The playing experience, however, can change completely, simply by changing a small number of the rules of a game. Playing poker is normally fun and exciting, but if it feels like it is starting to grow a bit rote, try one of the variations. It's like moving to a new poker table where all of the things you thought you could expect are suddenly assigned a different value. Again, the game is still poker and the hands are the same. So it's comfortable and predictable. But it's also different, and that makes it completely unpredictable.
Getting the Most Out of the Online Casino
There have never been as many people playing casino games for real money as there are today. The easy accessibility of the online casino, together with the fact that more people own the tools they need to get on the internet from virtually anywhere, has created a revolution on online gaming that is not even close to slowing down.
With more people playing, the offerings casinos present the players continue to improve as well, as have the bonuses casinos use to lure new players. All that makes it something of a golden age for the online casino fan. A greater variety than ever thought possible a decade earlier is only one of the advantages. The quality of the games, the improved visuals and sound elements, the ability to move from platform to platform, such as desktop computer to phone to tablet, has improved dramatically.
All that's left is to start playing and to test your luck. Is the spirit of good fortune with you today? Is it playing hard to get? What do you do when your pattern of winning is entirely unpredictable? That's when you know that the casino is operating on its own best principles. All you can do is go with what feels right.