The Comeback of Macau's Casinos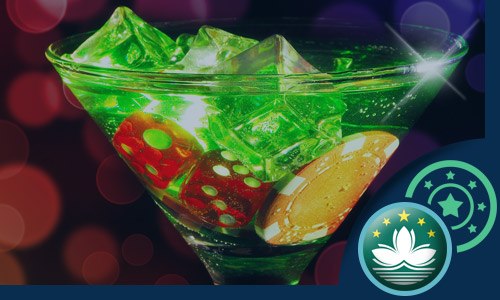 Macau's retail and online casino games casino economy seems to finally be enjoying some bright news as its March GGR hit MOP$8.31 billion (US$1.04 billion). This was up 13.6% over the previous month (February's GGR was $7.31 billion MOP) and demonstrates momentum thanks to the territory's highest monthly intake since January 2020.
The increase can be attributed to an upswing in single day visitation and weekly visitation with the highest number of visitors having been recorded between Saturday March 20 and Friday March 26.
Macau has been trying to restart the economy via various stimulus packages. These packages include ecoupons of MOP $600 that Macau residents, non-resident workers and students will receive every month between May and December plus cash bonuses of up to MOP$10,000.
Lei Wai Nong, Macau's Secretary for Economy and Finance, announced the stimulus measures which will also include a cash-sharing scheme that grants non-permanent residents MOP$6,000 and permanent residents MOP$10,000. The government is preparing to spend MOP$7.24 billion to help invigorate Macau's retail and tourism industries.
Additional stimulus packages will involve measures aimed at benefiting entertainment and hotel venues. A 5% tourist tax for bars, massage parlors and hotels will be waived from May to December and Macau residents will receive a one-off MOP$200 subsidy to use for a hotel stay or local tour.
Programs for gaming industry employees, including those on unpaid leave, are being offered by Macau's Labour Affairs Bureau to  encourage workers to upgrade their vocational skills. Workers who complete certain programs will receive MOP$5,000.
The Macau government tried to boost the economy in 2020 by offering two stimulus schemes but the tourist numbers were still down and those schemes achieved only limited success. Now, the hope is that things will be different.
Easing Border Restrictions
The Macau government announced that it will now allow foreigners to enter the region. This marks the first time since the start of the COVID-19 pandemic that non-Macau citizens, other than those who were deemed to serve a public interest such as control or emergency rescue or disease prevention, registered non-resident workers, students or children or spouses of a Macau resident were allowed into Macau.
Now, visitors may enter via Mainland China if they have a visa issued by the Office of the Commissioner of the Ministry of Foreign Affairs of the People's Republic of China in the Macao SAR. Visas, which will be granted for varying periods of time, will not be granted to individuals who have been outside of mainland China anytime within 21 days before their  trip.
Numbers of visas are still being limited but the move represents one more small step towards normality. Macau is still trying to expedite the process for Chinese visitation for mainland Chinese via e-visas for Individual Visa Scheme. In addition, anyone entering a Macau casino must provide a negative COVID-19 test result.
Social Distancing
The Macau gaming employee association has urged the government to cancel the mandate to social distance on casino floors. In a request to the Macau SAR government, the employee association is requesting that the government increase the number of gaming tables that may stay open on a casino floor, allow guests to stand at and near gaming tables and allow more guests to sit at the tables without leaving a seat empty in between players.
The Association believes that preventive measures such as temperature checks, mask-wearing and use of the green health cards is enough to ensure the safety of customers and staff. When the Individual Visit Scheme (IVS) for visitors from mainland China resumed, they cancelled the requirement to provide a negative test result before entering the casino.
Now, says the new Macau Gaming Staff Rights Association, since the removal of mandatory virus tests, customer flow has shown strong recovery and other preventative measures can be removed as well in order to restart the gaming economy.
Elections
Macau's government has warned operators in the gaming industry to avoid becoming involved in the upcoming campaign for the Macau legislature. The Gaming Inspection and Coordination Bureau (DICJ) and the Electoral Affairs Commission for Macau's Legislative Assembly Election held a joint meeting with representatives of the Macau casinos to remind gaming operators that they must remain impartial and in this year's legislative assembly election and that they may not play any part in the campaign.
Gaming concessionaires, sub-concessionaires and local associations for gaming promoters were present at the meeting. Tong Hio Fong, Chairman of the Electoral Affairs Commission, reminded the company representatives that employees working in the casinos must not display any campaigning material on company premises, must remain neutral while on duty and may not conduct campaigning activities during working hours.
Tong reminded the operator representatives that "Gaming operators have an obligation to remind their employees of these regulations, in order for them not to breach their duty to be neutral and impartial……If any employees violate the rules, it would be their own responsibility. In cases of potential offenses, the employing companies concerned should report it immediately to the Electoral Affairs Commission or the DICJ to ask for follow-up actions."
Legislative assembly elections for Macau are scheduled to take place on September 12. 26 of the 33 seats will be elected indirectly or directly by the public. Candidates are not allowed to launch public propaganda activities during the period that nominations are being taken.
Gaming operators who attended the meeting promised to abide by the government's request.
Chinese Government
The government in Beijing, which oversees the Macau territory, is pushing the SAR to diversify their economy. Han Zheng, Vice Premier of the State Council, met with Macau's NPC deputies to begin the discussion of how Macau will start the process of adjusting the ratio of revenues that the gaming industry contributes to the Macau economy.
Han encouraged Macau to strengthen its cooperation and connection with Hengqin city in Zhuhai and announced that the central government is planning to launch a plan to benefit development of Hengqin and Macau.
Kevin Ho King Lun, one of Macau's NPC deputies, said that his understanding was that "it doesn't mean we have to reduce the development of our gaming industries, but to reduce the proportion of gaming in our economy."
The NPC deputies from Macau requested that China relaunch travel package groups between the mainland and Macau to help facilitate Macau's tourism industry recovery.