The Move to Regulate Cybercurrencies in SA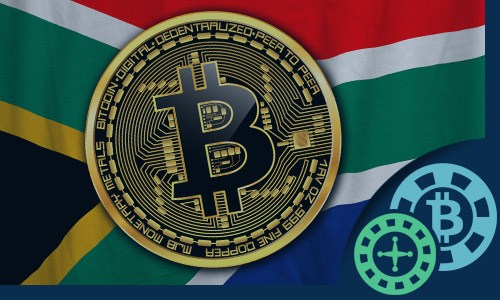 A recent survey demonstrates that South Africans have the highest rate of cybercurrency literacy. South Africans lead the world in the percentage of cryptocurrencies held among internet users. This includes cybercurrency payments for online purchases, gaming at the online casino and even transactions to and from land-based banks.
Much of the interest in cybercurrency in South Africa revolves around growth of the SA economy. Together with the private equity indicator, cryptocurrencies have become a good investment for both SA individuals and companies.
Once the SA government discovered the extent of cybercurrency usage in the country, they started to take a closer look at how authorities can control transactions. The government concluded that, while cryptocurrencies offer economic opportunity, they create problems that need to be addressed. By regulating and de-anonymizing cybercurrency transactions, the government hopes to regain control of the country's transactions.
Gambling Market
One of the areas in which the government is showing particular interest is the gambling market. The 1966 Gambling Act was a comprehensive act that worked for 50+ years to keep the  gambling industry in South Africa under control. That's because, until cybercurrencies came on the scene, payment methods could be tracked. But now, cybercurrencies are starting to dominate the online gaming market in South Africa and the government fears that the lack of government supervision will create economic chaos.
That's in addition to the fact that, currently, foreign gambling operators are able to cater to SA's gambling population without applying for a license. They simply need to provide a cryptocurrency payment platform and they're ready to operate. Players can access the online platform without any problem and transfer money to and from their casino account without attracting any government attention.
The current regulatory framework allows the SA tax authority to collect taxes from gambling operators located within the country. However, it's difficult to collect taxes on profits from crypto trading. The government needs to balance that extra tax income against the very real possibility that companies that are considering setting up in South Africa would opt out to avoid the regulations. The loss of those businesses,  along with the dip in traded volume with local operators, is a dilemma for a government as it considers how to relate to cryptocurrency transactions.
This loss of local capital, the missed revenue from taxes and licenses and the loss of the customer base to offshore casinos is detrimental for South Africa. Until now, the hoped-for influx of crypto companies into the country has prevented the SA government from introducing any regulations. But that's set to change as the government seems to have decided that the pros of regulation outweigh the cons. 
Consultation Paper
Currently, SA financial authorities are reviewing their options. The South African Reserve Bank released a consultation paper that aims to guide officials as they formulate a policy on how to regulate cryptocurrencies in the country. The Reserve Bank refers to cryptocurrencies as crypto "assets" because, it believes, such a distinction will make it easier for authorities to enforce protection laws and tax policies relating to the possession of digital property.
The paper sets out a framework that aims to protect investors interested in cryptocurrencies and eliminate fraud. It also wants to make it easier for authorities to track transactions and collect taxes.
De-Anonymization
The move would de-anonymize cryptocurrency transactions in South Africa.  Bitcoin would function similarly to a traditional banking framework. The  new laws would ensure wallet and exchange providers trace transactions as they hold customers responsible for their usage of cryptocurrencies (just as the banks are responsible for their customers' transactions in today's financial environment).
Details
Initial reports say that the proposed regulation will obligate exchange operators and crypto wallets to follow guidelines similar to those required by traditional financial institutions. The paper explains its tough stance on governing the sector by calling out market illiquidity, widespread fraud, cybercrime attacks and price volatility as risks associated with the cryptocurrency market. 
The paper acknowledges that cryptocurrencies are similar to financial products such as bonds and securities. Their trade, the paper says, will remain active in South African markets. However, cryptocurrencies must be monitored and regulated to prevent any untoward incidents. 
Crypto startups will be expected to register with the government and get a license to conduct business.
Businesses related to the buying and selling of cybercurrencies including exchanges, related software providers and wallets will be the first to be affected. According to the paper, the regulation would "lead to formal authorization and designation as a registered/licensed provider for crypto-asset services operating in SA."
Cybercurrency providers will be subject to all of the same strict anti-money laundering (AML) laws that apply to traditional banks today. They include laws relating to collecting sensitive information like I.D. card numbers and physical addresses. The businesses will be obligated to monitor and report "suspicious transactions in cash" of R25,000 – or $1,824 – and above. 
A New Financial Landscape
It doesn't come as a surprise to anyone that these changes are being made. Cryptocurrencies present governments with multiple challenges. It's easy to evade taxes and other regulatory obligations when using cybercurrency transactions and money laundering is an ever-present danger. Most observers believe that other governments will be watching what the South African government is trying to do in regulating the industry and will follow.   
An additional policy paper on financial services and e-wallets, as they relate to cryptocurrencies, is set to be released soon.