Thailand Government Considering Legalization of Land-Based Casino Venues and iCasinos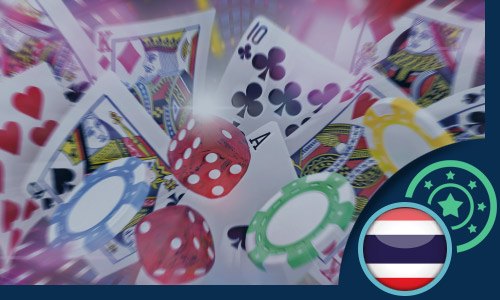 The government of Thailand is looking for ways to compensate for the tremendous losses in tourism that the country has suffered due to the COVID-19 pandemic.  Thailand has eschewed legal gambling of any kind for decades but now, in the face of a looming economic disaster, legislators are considering making both brick-and-mortar casino gambling and online casino gaming legal.
Tourism
The tourism industry has been a reliable source of income for Thailand for the last 3 decades. It is one of Thailand's main economic sectors and accounts for 6% -7% of its GDP. In 2019 almost 40 million people visited Thailand, bringing almost USD 62 billion into the country's economy. According to the Tourism Council of Thailand, the tourist industry constitutes 20 percent of Thailand's GDP. Approximately 7.7 million Thais work in the tourism industry related businesses. 
The impact of the pandemic on the country's tourism sector has been catastrophic. The central bank forecasts that the Thai economy will contract 5.3 percent this year and that it will take at least a decade to recover.
Legislation
Now, amid government struggle to cope with the disaster, Thai legislator Mongkolkit Suksintharanon  has called for the legalization of land-based on online gaming in Thailand as a strategy for the government to recoup some of the losses in revenue and to put some of the unemployed population back to work. The once-reliable international tourism industry has been sidelined and no one knows for how long. That means that new sources of tax revenue and employment opportunities must be identified quickly.
Suksintharanon, who leads the Thai Civilized Party, announced that he will launch an exploratory committee that will examine things that the Thai government can do to help the economy emerge from the recession.  As part of that investigation, Suksintharanon says, the committee will look into the possibility of changing the Gambling Act BE 2478 (1935) to allow casino (including online casino) gambling. Until now, Thailand's officials have shown no interest in bringing casinos to the country. Now, there is more recognition of the fact that the present situation has created a need that casinos may be able to fulfill.  
Gambling Act BE 2478 (1935)
The Gambling Act BE 2478 (1935) prohibits all forms of betting and games of chance or skill in which a wager -- either money or goods -- is placed on the outcome. There are only two legal forms of gambling in Thailand, the national lottery and domestic horse racing. 
Prohibited games are categorized into two sections. Participating in games in the first category, such as dice games, slot machines, roulette and traditional street games carry a penalty of a fine of up to 5,000 baht and/or a jail term. The second category involve games that can be licensed on a temporary basis by authorities (i.e. blackjack, billiards, bingo, mahjong, etc).
Online gambling falls into the second category and is deemed illegal, even though Thailand has no laws that specifically address internet gambling. Gambling websites are not hosted in Thailand because Internet service providers will lose their licenses if they host them. The Ministry of Information and Communication Technology monitors offshore websites blocks access to those sites from within Thailand. The ban includes wagering on sporting events. This agency has seized bank accounts of those caught in large-scale online gambling operations.
Just because gambling is illegal in Thailand doesn't mean that it doesn't take place. The underground gambling economy is estimated to be worth nearly 100 billion baht annually. It actually takes in more than the legal government lottery.  The Thai Center for Gambling Studies and the Center for Social and Business Developments estimates that in 2019, more than 50% of Thais gambled in some form.
Proposal
Suksintharanon believes that the loss of revenue from tourism could be offset by the legalization of gambling and he is proposing that, after 85 years of a gambling ban, it's time for the country to open up to both land-based and online casino betting. According to Suksintharanon, between 5 and 6 billion baht ($160.9 to $193.1 million) could be generated annually in taxes from gambling income. 
Suksintharanon also noted that despite the efforts to keep offshore casinos away, Thai players are easily able to access those online casinos but don't pay Thailand any taxes on the revenue.  Casinos housed inside large entertainment complexes would also benefit Thailand, Suksintharanon says, in the same way that vibrant casino industries operate in Macau, the Philippines and South Korea. He suggests placing them in Thailand's popular tourist venues including in Bangkok, Phitsanulok, Ubon Ratchathain, Nakhon Ratchasima, Chiang Mai, Phuket and Rayong. 
Mistake
It was a mistake, Suksintharanon says, for Thailand to base such a large part of their economy on tourism.  As has become clear, one blip has wiped everything out for the foreseeable future. By adding the attraction of legalized brick-and-mortar casinos and regulated iGaming, both investment and the tourism market will rebound more quickly.