Sun International Sells Properties to Help Pay Off Massive 150 Million Dollar Debt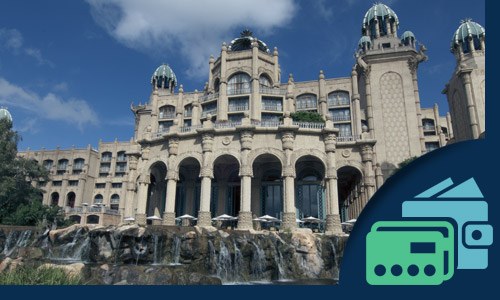 A perfect case in point regarding the vicissitudes of the casino business has recently taken place as Sun International, which runs almost half of the land based casinos in South Africa, has begun to downscale its operations in the wake of disappointing returns on investment.  Some of the down trend for Sun International properties may be traced to the increasing popularity of online games, but most of the fall-off in business has to do with the company over-extending itself around the world.
Sun International plans on closing two casinos in the South American country of Columbia—the Sun Nao Casino and the Fish River Sun Casino.  It will close two casinos in Panama, the former Trump Ocean Club and the International VIP Business Casino.  It will also close an International VIP Business Club Casino in South Africa.
South Africa Casinos Remain Viable
Market observers in South Africa say that this is not a forerunner to a wave of land based casino closings in South Africa.  It is, in their opinion, entirely localized within Sun International and although the company operates many casinos in South Africa no other local casinos are threatened with closure.
However, some casinos will undergo reorganization and possible downscaling.  The first three are expected to be the Boardwalk, the Carousel, and the Naledi Sun Hotel and Casino in the Free State.   Anthony Leeming, company CEO, stated that he expected the closing of money losing operations to have a positive impact on the company and that the changes the company will make to casinos it intends to keep open will also generate more revenue.
Sun International's operations in South Africa are regulated by local Gaming Boards so the company has asked for permission to make the necessary downscaling changes that will enable the casinos to stay open for business.
Stock Value in Precipitous Fall
The biggest problem Sun International faces is that even though gaming revenue has fallen only slightly and hotel revenue has actually risen about 6%, the value of Sun International stock has been on a steady decline for some months and has fallen 20%.  This is bad news for shareholders who now must consider accepting losses on their investment or hold on to the shares in the hope that the market will turn around.
A lower stock value reduces the overall value of the company by millions of dollars and makes it harder to raise needed capital for construction, expansion, and equipment renewal.  At present Sun International runs 27 properties around the world. Most are in Africa including South Africa, Botswana, Swaziland, Lesotho, Zambia, Nigeria, and Namibia plus properties in Columbia, Panama, and Chile.
Was Sun International Impatient in South Africa?
The expansion into South America and Latin America began ten years ago as slow growth in African properties impelled the company to expand outward.
Sun International decided to embark on a debt reduction course in the wake of the loss in stock value.  The sales of under-performing properties is hoped to bring in close to 150 million dollars.
Some analysts have said that they expected these moves by Sun International and are only surprised that it took the company so long to sell off properties that have been problematic investments for many years.
One South African casino is called Time Square and is located in Pretoria.  It opened only last November and has not generated the kind of revenue Sun International expected.  Nevertheless, most analysts say that the casino needs more time to develop its clientele.  In a way, it is similar to other cases where a new casino opens and does much less well than has been expected.  A recent case from the US tells about a casino near Niagara Falls that is doing poorly facing competition from many other casinos in its local area.  That casino has asked New York State for a tax benefit whilst Sun International has no such option.
It has been pointed out that the land based casino atmosphere in South Africa has improved since Cyril Ramaphosa took over as President but it will still take years before the local casino business can be said to have escaped the ancien regime.
Debt Must be Serviced
The large scale expansion may have been the catalyst that has now forced the company to downsize and sell off some properties.  The debt rose rapidly and in order to pay off the debt the company needed excellent performances from all properties.  That did not materialize and Sun International is now in the process of reducing properties rather than adding same.  Ironically, the decision by Sun International to expand came about because the South African land based casino market is so highly competitive.  The long term outlook for South Africa's casinos is good but Sun International felt that it could quickly hit it big in Panama, Columbia, and Chile.
It could be that had the company chosen better locations in Latin America it would not be in the position it is in today.