How to Spend Money Wisely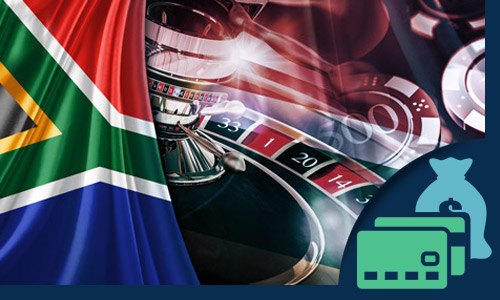 During the festive season, as it does every year, the National Credit Regulator (NCR) warned South Africans to watch their money carefully.  This advice covers spending for holiday gifts, spending for purely personal enjoyment such as high end restaurants or travel, and, perhaps, especially, when revelers want to gamble on anything from sports to slots to other casino games.
The NCR especially warns citizens not to borrow money from loan sharks.  These predators charge exorbitant interest rates on loans and are less than charitable if you have some difficulty in paying back the loan.
Online Casinos, Money, and Responsibility
One place where it's almost impossible to fall into this trap is at an online casino where you can't bet real money unless you've put the money in your casino account. 
In its press release, the NCR referred people to the Responsible Gambling Association which has as its charter calling to help people avoid problem gambling and to help those who have fallen into that trap to get out of it.
Changes in Gambling Laws
Gambling in general has been made easier, legal, and safer in several African nations.  It remains to be seen if South Africa will become one of those countries.  Land based casinos have been a staple of the South African gambling culture for some time.  Online casinos continue to vie for a place in the South African gambling sphere.
Confusion Since 2004
Technically, online gambling is illegal in South Africa despite the clear cut fact that so many South African punters play at online casinos.  It all began in 2004 with the passage of the National Gambling Act (NGA).  The law also created a regulatory body called the National Gambling Board or NGB. 
The law required the NGB to set up an investigative committee to determine how online gambling could be implemented. The law itself established rules governing land based casinos, called venues, sports betting, and other legal "premises" where slot machines and other gambling machines might legally be set up.  The law left the idea of online gambling open and assigned the NGB to research the idea.
The government has dragged its feet since then.  A commission was formed in 2008 to further investigate online gambling but, despite a report from the commission in 2010 suggesting that online gambling be allowed, the general government, led by Trade and Industry Minister Rob Davies, has put legalization of online gambling on the back burner.
Legal Gambling
Some gambling remains legal in South Africa:
Lotteries
Sports betting
Bingo
Land based casinos
Horse racing
Limited-pay machines.  These machines are limited to paying out R500 on a single bet.
New Limited Pay Machine Rules
The same Rob Davies mentioned above announced implementation of the National Central Electronic Monitoring System (NCEMS) on 18 December last.  The new system is designed to monitor every one of the 25000 existing limited pay machines.  Players will be helped because the system will corroborate complaints of a machine malfunction.  Machine operators will also be benefited because the new system will make machines more efficient and will cut costs.
Improvements in the limited pay machine business are also expected to increase the number of players betting through these machines.  Advocates of the machines say that the limited payouts make gambling there more of a social event rather than a cold gambling event.  Wagers are small and winnings are commensurately small.
The system that the NCEMS will replace was said to be very outdated with no proper way to adjudicate players' complaints.  The new system will also increase employment for thousands of South Africans.
Online Gambling
This brings the news reports back full circle to online gambling.  The NGB is still supposed to determine the feasibility of regulating online casinos.  South Africans continue to gamble at online casinos.  If online gambling were fully regulated in South Africa, it would also generate jobs and tax revenue for the government.
The government warns citizens every year about borrowing money from unscrupulous lenders.  It seemingly ignores the safest way to gamble which is at an online casino.  Perhaps 2018 will bring good news for citizens and online casino players and operators.