Fantasy Casino Games Sports Site Launches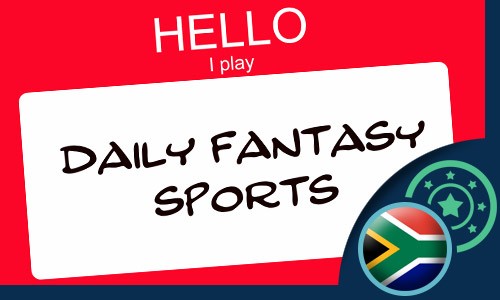 Fantasy sports casino games has been a pastime for sports fans in the United States for almost a decade. Most players prefer to play fantasy football based on the American football model. Now, several fantasy sites have opened for South African gamers to give South African sports fans the platforms that allow them to build their own fantasy teams and bet on the outcomes of matches based on the performances of real life players.
Fantasy Sports
Fantasy sports involves a type of game, generally played online, in which participants assemble virtual or imaginary teams composed of proxies of genuine athletes. Team "owners" (participating players) draft, cut and trade players in the same ways that players are drafted, cut and traded in the real sports world.  Football, both American and European, is the sport of choice for most fantasy sports fans but fantasy sports can be played based on the performances of athletes of other types of sporting events.
Once the teams are assembled, they compete within "leagues", with the results based on the statistical performance of the real-life athletes who have competed in actual games. The performances are converted into points and those points are compiled and totaled based on rosters selected by the manager of each fantasy team. A "league commissioner"  manages and coordinates the overall league and manually calculates the points systems. Alternately, points are calculated compiled and calculated with computers that track the actual results of real life sporting events.
South Africa
For many years, fantasy sports was played mainly in America and in Europe but now its popularity is spreading around the world. Operators including FanDuel, DraftKings, CBS, NFL Fantasy, Yahoo, ESPN, Fox Sports Fantasy Football, Bovada, Sportech and MyFantasyLeague offer a gaming experience in which fans of the game can engage and demonstrate their own skill in building and fielding their teams while competing for prizes.
Thanks to fantasy sports apps, the worldwide fantasy sports market is expected to reach a CAGR of 13.9% by 2027. Much of that growth is expected to come from Africa where the young population, combined with the growing use of mobile phones, is fueling the interest in playing a real-money skill game.
The legalities of online gambling in South Africa are unclear and many online operators, both those who operate fantasy sports betting and those who facilitate online casinos and online sports wagering provide their services in the country legally.
Gambling in South Africa has, historically, been restricted but land-based casinos started to open in the '70s and soon spread to other areas of the country. All gambling was formally legalized in 1994 when the new democratic government came to power. The government passed the National Gambling Act in 1996 to create a system that included a national lottery, horse racing and licensed retail casinos.
Many elements relating to issues of online betting have not yet been dealt with by South African courts or by the legislature. Officially, South Africans can legally access websites operated by the Western Cape Gambling and Racing Board. They may not, however, play poker or bingo on interactive gambling sites (offshore sites).
Online sports betting and online horse race betting are legal provided that the operator holds the proper national or provincial bookmaker license. This is the  section of the law under which the new fantasy sports providers are operating. As interest in fantasy sports expands in South Africa, additional operators are opening up shop in South Africa. Some are combining sportsbook betting with fantasy sports while others are focusing on the fantasy sports gameplay.
FSI
Fantasy Sport Interactive is the newest and largest player on the scene. The company launched in South Africa to offer a Sportsbook along with Fantasy Sports gameplay. The platform, which operates under the Hollywoodbets name, provides customers with a diverse gaming experience of skill-based fantasy football along with betting options that allow them to win cash prizes based on a dedicated set of fantasy odds.
Holllywoodbets account holders create their own fantasy football teams with the help of detailed League statistics. They then bet on their predictions of their team's success according to a dedicated set of fantasy odds.
Users are required to reach a series of fantasy point ranges (thresholds) in order to win the fantasy odds competition. Using a unique AI-based fantasy odds generation algorithm, FSI will generate the multipliers (fantasy-based odds) that define the winnings for each week's threshold. The site can be found under "South Africa Fantasy League Betting."
In addition to the fantasy sports the company runs a sportsbook which offers betting options on cricket, rugby, soccer and golf along with American sports and Lucky Numbers lotteries to the emerging African market.
African Market
FSI launches at a time when gambling is on the rise in Africa. Between 2014 and 2018 South Africa was one of the regions identified by Price Waterhouse as having the fastest local growing market for gaming. Over 50 of South African adults place sports bets regularly, according to the government, with the most popular sporting events involving football and horse racing.
Gambling is prohibited by only 7 of Africa's 55 countries.  Operators believe that, with the right technological gains, Africa will reach and overtake Europe and America in online gameplay. With Internet access costs dropping and internet speeds rising around the continent, the digital gap is narrowing, making African countries most welcoming to gaming operators.
These days,  South Africa is on track to become a new epicenter for fantasy sports. According to Dennis Tsalikis, CEO of Fantasy Sports Interactive, "at FSI we are thrilled to reach the South African audience through the leading operator in the region. Hollywoodbets has a strong presence in the online and retail betting market, and an experienced team we have been delighted to collaborate with. We are confident about the product's success and the future of this partnership".
Rowan Cross, COO of parent company Hollywoodbets, agrees. "We here at Hollywoodbets are thrilled to be the first South African company to bring this new bet type to our valued customers. Thanks to this partnership with FSI a whole host of new betting opportunities will now be available to the many fantasy league fans out there. We urge our customers to keep looking out for other exciting Fantasy League updates from Hollywoodbets and FSI in the near future".