SA Welcomes Lottoland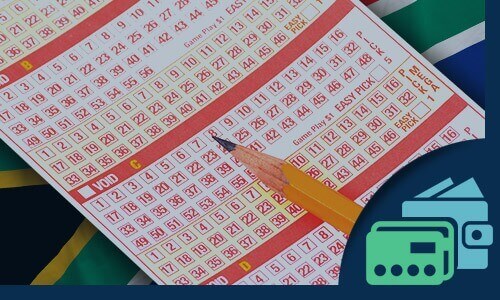 The Lottoland lottery operator was awarded two new licenses by the South African Western Cape Gambling and Racing Board. These licenses allow the company to expand gaming entertainment in the entire region.  One of the licenses will enable Lottoland to develop and use their software for business operations while the other permit is a bookmakers license.
While we're talking about these new developments, note that Thunderbolt Online Casino has a few lottery type games - Keno for one....
Bookmaker
The manufacturing license allows Lottland Solutions, a Lottoland subsidiary, to offer their services to local bookmakers and lottery operators. Local bookmakers will be able to use the Lottoland infrastructure so that their players will have the chance to achieve big jackpots in international games and lottery draws. The bookmaker license opens up the South African market to Lottoland, giving the company the authority to operate  lottery operations for South African players,
Lottoland's CEO Nigel Birrell said, "We are pleased to have been granted these licences in South Africa. Lottoland now holds twelve regulated licenses around the world – a great achievement for us and testament to us as a global brand and company. We strongly believe that Lottoland is uniquely placed in the South African market to be able to offer our portfolio of fixed odds lottery products and insurance-related services giving South Africans the opportunity to win some of the largest jackpots in the world!".
Lottoland is an international company whose entrance into the South African market is a new step in their bid to offer an expanded international presence. South African bookmakers, however, are worried that the appearance of Lottoland on the scene will dwarf the small bookmaker shops.
What is Lottoland?
Lottoland is planning to accomplish in South Africa what it has already realized in Australia, the UK, Italy, Sweden and Ireland. Lottoland is based in Gilbralter.  It operates by obtaining licenses in various locales so that it can accept local residents' bets on international lotteries.
In most countries, purchase of lottery tickets is limited to local residents.  Lottoland overcomes such restrictions by allowing customers to open an account with Lottoland which gives them the chance to  place bets on the outcomes of overseas lotteries. If a customer wins s/he is paid the amount equivalent to a winning ticket in the lottery itself.
Since large jackpots attract the most buyers, Lottoland has the ability to offer customers the chance to buy a ticket in the lotteries with the largest prizes, regardless of where the lottery is taking place.
Payments
With an online bookmaking license, Lottoland can offer customers incentives such as two-for-one offers, Welcome Bonuses and special bonus prizes. Local lottery operators generally don't have the ability to offer such bonuses.
In addition to its new South African license, Lottoland holds a United Kingdom gambling license. The company guarantees that any money that is won on a Lottoland draw will be paid out to a verified account. It offers is offering online wagers on the results of more than 30 different lottery draws including scratch cards, card games, slots games and table games and lotteries including Powerball, Mega.Miliions, Eurojackpot, EuroMillions, the el Gordo Spanish Christmas Lottery and the Lotto 6 aus 49 German lottery.   
According to a Lottoland spokesperson, Lottoland generated sales of over a billion euros in 2018 and serves over 9 million customers worldwide.