SA National Gambling Board Encourages Slots Integrity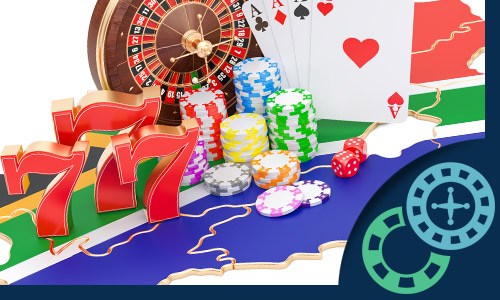 As the recently concluded conference in India reiterated, the integrity of all aspects of gambling is the key to maintaining public confidence that gambling is fair and safe.  Coupling the highest level of integrity in the honesty of all gambling opportunities with the growing number of families in South Africa with enough money left over to use it gambling, the gambling industry looks forward to continued growth in the near future.
Dr. Rob Davies, Minister of Trade and Industry, announced recently that a new monitoring system will be implemented to address the need for absolute integrity in gambling in South Africa.  The ministry's new initiative is called the National Central Electronic Monitoring System (NCEMS).  It is a state-of-the-art system that employs the most sophisticated monitoring technology to aid the LPM (Limited Payout Machine) industry to grow.  Growth in the LPM industry is expected to increase employment and grow the economy generally.
Some Gambling is Monitored Outside South Africa
It is often pointed out that South Africa has both legal and illegal gambling.  The so-called illegal gambling is rarely prosecuted because it is run from jurisdictions outside of South Africa's control.  The law that made online gambling illegal targeted the casinos themselves not the individual South African so many locals simply play at the top online casinos without any fear of being prosecuted.  Land based casinos are already regulated by the National Gambling Board (NGB). 
It is clear to all that every facet of gambling, including casino games, bingo, lotteries, racing, sports betting and more must be monitored in order to guarantee the integrity of each element in the overall gambling industry.
Industry observers reiterate that online casinos that operate in South Africa are either self-regulated or are regulated under the auspices of a foreign jurisdiction.  The best online casinos also take the problem of compulsive gambling seriously.   Compulsive gambling is a major aspect of gambling generally that LPM were designed to address.  As gambling for such low payouts becomes more popular, the entertainment side of gambling in all forms is enhanced.
Online Casinos Demonstrate Responsibility
Online casinos do this as well, touting the fun players have playing their many slots and other casino games.  Online casinos are quick to inform both potential and veteran players that online slots are designed to be massively entertaining as well as offering gambling opportunities.
Online casinos also offer unlimited free play so players can simply enjoy the games at no financial risk whatsoever.
Monitor Rather Than Prosecute
The government decided to try to enhance the acceptance by the public of the low payout machines rather than spend the millions or billions of Rand it would take to prosecute illegal online casino gambling.  LPM pay out a maximum of R500.  By limiting the payout rate, LPM encourage South Africans to see gambling as a form of entertainment rather than as a get rich quick scheme.
The legal gambling industry already employs more than 70,000 people.  The new monitoring system is designed to get more South Africans to gamble at land based venues such as LPM.
NCEMS was designed and implemented in accordance with the National Gambling Act of 2004.  That law gave the NGB, under the guidance and direction of Dr. Davies' Ministry, the responsibility to monitor LPM in all aspects of their operation.  NCEMS replaces the previous monitoring system which was already deemed to be outdated technologically at the time the National Gambling Act was being discussed.
Other Forms of Gambling
The government has an over-riding interest in maintaining the integrity of all gambling done in and out of its jurisdiction.  Sports betting has already come to South Africa and this is seen by many gambling industry observers as the next great growth niche in the gambling industry. 
Sports betting allows players to bet on sporting events all over the world.  As such, it offers the most varied range of betting.  It will never replace any other facet of gambling be it online or land based casinos, lotteries, LPM, bingo or any other form of gambling.  Sports betting will open up a wide new style of betting for South Africans.
As South Africa becomes more and more popular as a holiday destination, the need for land based casinos will grow.  The need for legalizing online casinos will also grow as many holiday seekers are already used to gambling on their favourite online casino.  mobile casinos gambling has now exceeded desktop gambling in the online casino market and holiday seekers in South Africa would like to be able to feel totally free to gamble on their mobile devices.
Technology Follows Need
Just as the government felt the need to upgrade the monitoring system for LPM, it needs to face reality and develop a sound way to monitor online casino gambling.  If the government can find a firm that can adeptly monitor online gambling, it would enrich the treasury with a large inflow of tax revenue.
There is a lot of money available from all forms of entertainment as the South African economy grows and more and more families enter the middle class.  The government rightly sees some of this large pool of disposable income as going to gambling activity.  The government can grow its own revenues by taking the lead in all aspects of gambling in the same manner as it has taken the lead in monitoring LPM.