Sniff Out Fake Casinos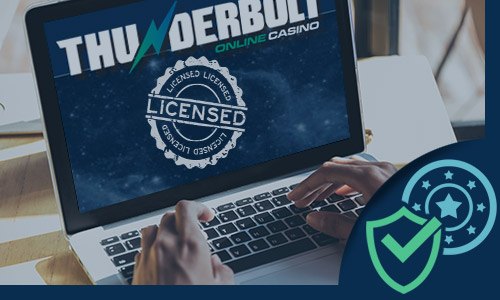 There are so many online casinos on the Internet today. Some are legitimate and some are frauds at worst and not reliable at best. You might be making a bigger bet than you think when you come to play at one of the less legitimate ones. There are so many these days that some are starting to take valuable space on search engines from legitimate casino sites, creating even more confusion about which are safe and which are not.
So how can you tell the frauds from the legitimate casinos? Trust, of course, is a major component of enjoying the casino experience, so finding one that you trust is crucial. So here are some of the major signs of legitimacy in the online casino world.
1. Look for a License as a Sign of Financial Transparency
The casino has been licensed by its home country. For South Africa, that's more important than most places because the laws about licensing are particularly strict. So if a casino is asking you to use South African currency but doesn't have a license, it's hard to imagine that it's not trying to hide something.
While in South Africa, licensing may be the government's way ensuring that the casino pays all of the taxes it owes, it also adds to the credibility of the casino in general. Since the casino is already forced to operate in the open and with complete transparency, it has more incentive to be transparent about its house edge and fair play policies.  It goes without saying that Thunderbolt is all good on this score.
2. Look at Payment Methods as a Filter
One of the most glaring red flags a fake casino site can fly is located on the payment page. When there are very few options, the casino takes on a suspicious appearance. That's why that should be one of the first pages to look at before deciding on whether to join or not.
While it is not a hard and fast rule, casino sites that allow more payment options have had at least initial vetting by the services that allow themselves to be used for payments. Paypal, in particular, is known for rigid standards of the vendors who use the service. It's smart for Paypal to put in the time and effort because it has raised the pay method's reputation significantly.
Neteller is another site that should be available for users because it is big and popular. For people who use the Internet for transactions often, Neteller is second nature, so if it's not available at a particular online casino, there is a good chance that there is a reason, and it's not because the casino operators don't like Neteller.
Increasingly, Bitcoin is another payment method that shows the casino is serious. That one has nothing to do with filtering but it requires some thought and effort to get set up as a payment option and at least reflects that.
3. Look at the Customer Service
If there is one dead giveaway about how much a casino cares about its members, it's in the customer service section. Most people never bother to look at the system for ensuring high quality play throughout, unless they wind up needing it. Then they discover the real character of the casino they have joined. If the casino cares, it will offer premium service to ensure great play. If it is less than sincere, it will not be bothered to provide direct assistance available just about any time and in multiple languages to ensure that the population it serves is reasonably covered.
The customer service section as well as the payment window are two of the sections people generally avoid looking at until they need them. But making those pages part of the checklist for examining a casino could improve the situation dramatically and make it easier to spot the frauds. The difference is striking.