Getting the Most out of Your Online Casino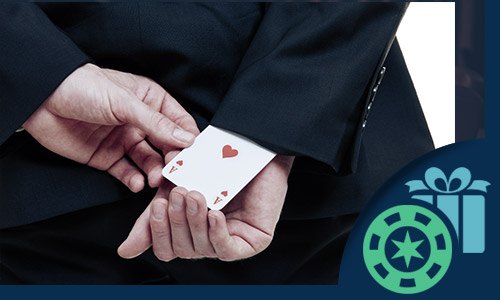 Whether you are a regular at the casino online or an occasional guest, you probably want every visit to be as optimal as possible. Here are some tips for the most you can every time to come to Thunderbolt Casino to play.
Stay Up-To-Date on the Promotions.
  Every online casino offers a variety of promotions every month. These might be special tournaments or drawings you can enter even if you have not purchased any playing credits. There are often promotions focused on specific games as well. If you like the game, you may as well take advantage of the promotion. If you have never played it, there is no better time than when it is singled out for promotion by the online casino.
Loyalty Points Add Up
It may be fun to move across several online casinos based on the promotions generous welcome bonus they offer. But it will be better for you, in the long run, to find one online casino you love and to stick with it.
The main advantage to playing in the same place all of the time is the number of loyalty points you'll earn over an extended period of time. Eventually, those points will turn into real cash bonuses. But it takes a lot of playing to get there. So if you split your total over two or three different casinos, you may have trouble earning enough to cash in.
Customer Service is a Barometer of Overall Quality  
If you are going to choose a single online casino, how do you decide which one to choose? If they all have the games you love and are equal in the appeal of promotions, you will need to look at something beyond the immediate games on  offer.
If you want to get a true sense of how much the casino cares of the players themselves, look at the level of customer service they provide. That's the real test of the online casino - does it give players the sense of that they come first. Nowhere is that expressed more plainly than in customer service section. The easier it is to reach a live support person, the more the casino cares.
Consider Each Hand of Cards to be an Investment
Unlike slots or rouletter, card games like poker and blackjack are not games of pure luck. They are games that combine luck and skill. It is impossible to win without luck, but it is also possible to squander that luck through poor decisions.
However, the key to all of these games is intuition - the inner knowledge of the game that allows for decisions and superior play. The only way to develop intuition for the game is through practice. That's why it's worth it to play through the period of beginner. As soon as you're at a higher level, you will see that the path to success passed through all of the failures that came before it.
Winning is What Counts
One of the hardest decisions to make at the online casino is which game to play. There are so many exciting games on the market already and so many games being added each month. It's hard to keep up with all of the advanced features.
But as exciting as it is to explore all of the innovation that typically goes into the latest waves of slots games and beyond, it is even more exciting to play and win a substantial payout. For that, it helps to choose games that increase the number of wild symbols or offer a huge number of winning opportunities.
Don't get caught up on the glitz of some new games. They offer dazzling effects or a dramatic storyline that keeps you immersed for hours. But make sure you are winning as often as you would on other games you know. If so, enjoy the thrill of the latest releases. If not, go back to the game that typically offers the largest number of payouts.