Satellite Based Channel for Horse Racing comes to SA!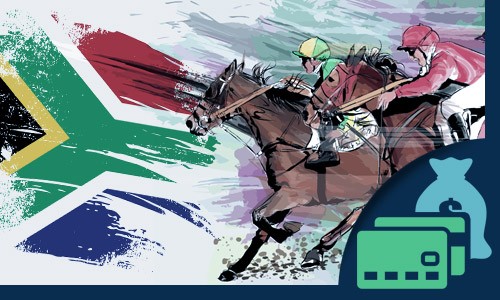 South African based Phumelela Gaming and Leisure has partnered with Kiron Interactive and horse racing interests in Britain and Ireland, represented by GBI Racing, to develop a new satellite-based fixed odds betting venue which will take bets on featured live horse races from Ireland, Britain, and South Africa and virtual races provided by Kiron.
The new horse racing channel is called Racing World. It will meet a felt need in South Africa in particular and throughout the continent as well where online games are widely available but horse racing, although extremely popular, is less widely disseminated for spectator enjoyment and betting.
Racing World recently began taking bets in Uganda and has plans to expand its reach to west and east Africa. Racing World will feature horse racing from Ireland, Great Britain, and South Africa because they are considered by many to be the best and most prestigious locales for horse racing in the world. That statement may be fairly disputed by the horse racing professionals in Australia and the United States but the high level of horse racing in Britain, Ireland, and South Africa is not in dispute.
British and Irish Racing
GBI Racing is responsible for partnering British and Irish racing with sports betting venues around the world. The Chairman of GBI, Mr. Richard Brooke, said in reference to British an Irish horse racing that "…its unique history, levels of integrity, and range of product make it a compelling offering for the wagering audience." Mr. Brooke expressed the satisfaction the racing community in Ireland and Great Britain feel to be partnered in the Racing World venture in Africa.
Mr. John Stewart, an officer from Phumelela in charge of international sales also expressed the satisfaction and joy Phumelela feels to be partnering with British and Irish horse racing in the effort to bring high quality racing and betting opportunities to the rising middle classes throughout Africa
Digital Age Has Spawned Great Companies
Both Kiron Interactive and Phumelela are relatively new companies that are amongst the giant wave of companies that have established themselves in the modern digital and internet-driven economic structure.
Kiron Interactive
Kiron Interactive began only in 2001 but is already a leading producer and provider of online gaming products including games themselves and gaming systems for the international gaming industry. Kiron Interactive's products operate seamlessly across many platforms including Wan/Lan, mobile, satellite, and the internet. In just a decade and a half, Kiron Interactive has become a leader in its field.
Phumelela Gaming and Leisure
Phumelela Gaming and Leisure was founded a bit earlier, in 1997. The company was listed on the Johannesburg Stock Exchange in 2002. Clearly, Phumelela has enjoyed broad success and the new venture, bringing in partners that have proven their own skill and expertise, is a major step forward for Phumelela.
Phumelela Gaming and Leisure has a hand in horse racing in all but one South African province. Phumelela is already South Africa's foremost sports betting operation as well as a prominent leader in the field of horse racing. The company owns local and international rights to broadcast South African horse racing. The company already distributes broadcasts of South African horse races to nearly 50 jurisdictions around the world.
Even Playing Field
The success of Phumelela as both a South African company and as a player in international business and markets is a great South African story demonstrating the great strides South Africa has made since the end of Apartheid and the beginning of the great reconciliation.
Phumelela is designated as a Broad Based Black Economic Empowerment company or B-BBEE. When Apartheid ended, black South Africans were one of the most economically dispossessed groups in the world. The establishment of B-BBEE companies was intended to even the playing field for new black- owned enterprises.
This system has worked remarkably well for some companies, Phumelela being one of them.
Starting at the Start
Phumelela got in on the ground floor of the restructured South African horse racing landscape. The horse racing environment in 1997 when the restructuring took place and Phumelela was founded suffered from problems associated with the transparency and accountability of the horse racing business. At the time, horse racing was facing an existential threat to its continued existence from newly legalized casinos and lotteries.
The challenges to horse racing today still stem from other legal betting platforms. But thanks to companies like Phumelela, racing no longer has problems of accountability and transparency. The very fact that Phumelela can broadcast South African horse races to nearly 50 jurisdictions around the world attests to the great success the company has had restructuring South African horse racing.
Sports Betting on the International Horizon
Sports betting will certainly be the next big wave in the online gambling industry. The United States are about to legalize sports betting; it awaits only a final decision by the US Supreme Court that is expected to nullify a law from 1992 that effectively froze sports betting in the US to the four states that already had legalized sports betting and were regulating it there.
Once sports betting becomes legal in the vast American gambling market, companies like Phumelela will be excellently placed to at the very least provide live coverage of races. The partnership established with Irish and British horse racing interests puts Phumelela in an enviable position with reference to racing from those two countries. The exclusivity of Phumelela's broadcast rights for South African racing will make Phumelela a power player in the horse racing niche in international sports betting.
By partnering with Kiron Interactive, Phumelela also establishes itself as a player in the online game development and distribution field. As an up and coming business in international gaming, the future looks bright for Phumelela and as a company that serves the South African gaming market, Thunderbolt Casino congratulates Phumemela Gaming and Leisure on its growth and development.