South African Real Casinos Lobby to Open Up Online Gambling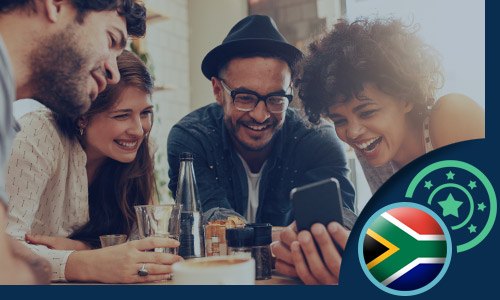 South African casino operators have come to the conclusion that the time has come to offer their games via an online platform. Sun International and Tsogo, two of South Africa's biggest casino operators, have been lobbying the government to legislate gaming via the Internet so that people can gamble on their home devices.
To get the ball rolling, the 2008 National Gambling Amendment Act needs to be formally accepted. That will give them the legal go-ahead to put their games online and accept real money bets.
The AfricanNews quotes Kelvin Jones, as saying,  "For many years, South Africa's online gambling industry has been operating in a grey zone.  The hard blow which the industry took during the Covid-19 lockdown had retail casino operators looking anew at alternative revenue options, and the obvious focus has been on internet gambling.  These operators need to reshape their business in the wake of the pandemic and obviously they want to avoid retrenching staff. The best way to do so is to divest their businesses, and what better – and more proven – way to do so than to offer their services online?"
"South Africans are huge fans of online casinos," continued Kelvin Jones. "Millions of South Africans already play at regulated, licensed offshore sites that are fully focused on the local player and even allow them to pay in ZAR. Well-established and reputable casino operators such as Tsogo Sun and Sun International are obviously aware of this, but they want to do things the right way. They want the government to give the green light for them to tap into the multi-million Rand online casino industry."
Legal Standing 
The National Gambling Act of 2004 made operating online gambling from within SA borders illegal.  However, these laws bar casinos from operating but they do not penalize individual players. The ban was reinforced in 2011 when the law was amended to specify that no casino operator can operate online services within South African borders.
Within the law, many offshore casinos have been operating freely in South Africa - note, our very own Thunderbolt casino. Online banking services, as well, have been free to transfer money to and from South African players' casino accounts.
Now, South African brick-and-mortar casinos want to codify the wide-spread practice into law.  Whereas the offshore casinos operate from outside of South Africa, ensuring that they are immune to South African legal sanctions, the land-based casinos could be penalized if the government suddenly decides to enforce the 2004 Gambling Act which states that online casinos cannot be operated from within South Africa's borders.  Therefore, they want to make sure that, if they offer online services, it will be a clearly legal service. 
COVID-19
COVID-19 has hastened the casinos' efforts to offer online services. The casinos reopened from lockdown in late June but visitation is way down as many customers stay at home to avoid crowds. The casinos have appealed to the South African Department of Trade and Industry to intervene so that land-based casinos will be able to continue operations via online platforms. The SunBet brand has already launched draw-based games and is ready to introduce online versions of card and table games as soon as they get the go-ahead.   
Chris du Toit, the CEO of the Tsogo Sun which is also urging the government to revisit existing online gambling legislation called gaming a "natural progression" for the casinos. Tsogo Sun, said du Toit, is ready to move into online sports betting as soon as they get the OK. 
Kelvin Jones commented, as reported by Digital Times Africa, "The South African government should not pass up on this momentous trend. As we've seen in other parts of the world, it's not a given that land-based casino operators are fully supportive of an online gambling industry. Here is the perfect opportunity for the operators to build their businesses, avoid retrenchments, increase their revenue and offset the terrible losses caused by the pandemic. On the other hand, the government will benefit from increased tax revenue and a stronger economy. It really is a win-win." 
Online Gambling from within South Africa
South Africa has a large gambling community so the question of whether the country will legislate online gambling is an important one which has serious economic consequences. Both the casinos and the government are facing obstacles to creating a thriving online casino industry.
For one thing, as a developing continent, many people in South Africa don't have an Internet connection or connection to services like Internet banking institutions. If online operators want to reach those populations, they will have to wait until technological development reaches their communities. In the meantime, the markets that are available to online operators are those in urban areas. 
In addition, many Africans who do live in the urban areas are wary of commercial banks. A large percentage of the population relies on SMS or mobile payments. Foreign online operators who aren't used to serving the unique South African market will need to tread carefully. They must also beware of new, stringent anti-money laundering laws and enforcement operations which, if they are unaware of how to navigate those waters, could shut them down before they ever start.  
Finally, many of the casinos that want to start up online operations envision expanding their operations to nearby African countries. Some of those countries' political and regulatory infrastructures are instable and in such nations, policies and governments change frequently. Those changes create an uncertain regulatory market so the operators will be hard-pressed to stay compliant with local regulations and plan ahead.  
South African casinos seem to have identified some creative solutions to the current pandemic restrictions and lifestyle changes. They might not have been fans of online casino gambling before the pandemic but they are now. With some creative efforts and some government support, they may make it happen.