Rise in eSports Online Casino Games in South Africa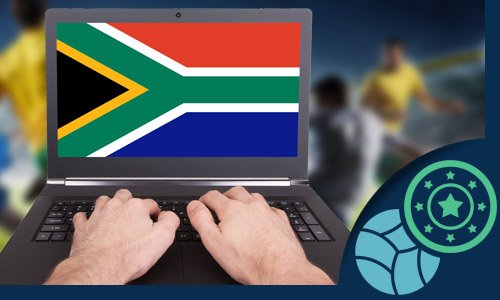 eSports is becoming increasingly popular in South Africa as professional gamers find it to be an easy way to make money. Some professional gamers turn to sponsorships and advertisement deals to earn their money but increasingly, others are playing online and participating in eSports tournaments.
Globally, it's estimated that up to 400 million people are involved in esports worldwide. The esports community in South Africa is relatively small but observers believe that, thanks to coronavirus fears that are keeping people at home, eSports could soon mushroom into a prominent casino online games sector in the country.
South African gamers started to engage in online gaming in the early 2000s when gaming cafes and gaming organizations started to open. Fast forward to 2020 when
South Africa has become home to several eSports teams that regularly represent the country at international events. Tens of thousands more watch eSports tournaments frequently.
eSports
Electronic sports, otherwise known as esports, involves video gaming in which multiple players compete at video games. These competitions involve  both amateur and/or professional players. Viewers from around the world can watch the competitions via broadcasters who provide live broadcasts of the tournaments and prize money to competitors.
eSport competitions have been a part of video game culture for a many decades but they are only now becoming popular in South Africa. There are both online and offline venues for the competitions which take place between amateurs, between professionals and among mixes of amateurs and professionals.
While at one time, esports was basically an activity for amateurs, in recent years professional gamers have begun to get involved. There are always spectators who are content to watch the games.
There are a number of game developers who actively design toward a professional eSport subculture. It's estimated that over 400 million people worldwide watch eSports competitions. Online streaming media platforms including YouTube, Panda TV and Twitch TV broadcast the esports competitions which largely attract young males. That makes the demographic an alluring one for the gaming industry who try to focus on drawing the younger crowd.
Tournaments
There are a number of tournaments that are especially attractive to young players and fans. Some are operated by online casinos while others are run by land-based casinos. All sponsoring casinos use the esports tournaments to attract younger players to their gaming sites in the hope that it will encourage them to get involved with other types of casino amenities and features.
Some of the most popular esports tournaments among South Africa players and viewers include Apex (mostly fighting games and Pokemon), Call of Duty World League (for PlayStation 4 competitors),  FIFA Interactive World Cup (football games), IndiHome League (based in Indonesia) and League of Legends World Championship (largest tournament in the world with a corresponding large prize pool).
South Africa
It's estimated that there are approximately 2 million gaming fans in South Africa, many of whom have become esports fans. eSports doesn't seem destined to become the kind of massive industry that it is in other countries but there's a dedicated fan base in South Africa that's taking esports to the next level.
There are a number of organizations that invest hundreds of thousands of rands every year to popularize eSports in South Africa's colleges and even in the high schools. The fact that most eSports tournaments in the country have been won by high school or college-goers in the last few years speaks to the success of the effort to bring esports to the younger generation.
Most analysts believe that the eSports sector in South Africa will continue rise. International brands such as ESL – one of the biggest esports events organizers in the world -- are investing in South African eSports tournaments in the belief that South Africa offers a good future for the industry.
South Africa offers a well-developed infrastructure and can provide all of the facilities that esports event organizers need to host an event. Brands such as Overwatch, FIFA andESL have hosted competitions in the country and as those competitions become more popular, the number of tournaments has grown.
Local investors are also considering investing in the gaming industry by hosting events and sponsoring prize pools.  Five Fortnite competitions are already planned for 2020 with prizes of up to R30,000 for the winners.
Influence of Live Streaming
The development of live streaming has helped the esports industry grow around the world. In South Africa, the streaming community puts a lot of its energies into  these games. One South African streamer, Stefano Batazzi, streams PUBG, a multiplayer Battle Royale game that's extremely popular in South Africa.
Dangerous Dave, another streamer, streams PUBG as well but he is best known for playing Star Wars Battlefront. Other South African streamers play on Twitch and YouTube and earn money for their activities through advertisements and sponsorships.
Wider Impact
eSports is making an impact far beyond the gaming community. TV networks, traditional sports and movie industries and other media organizations are becoming involved in esports.  Celebrities, professional footballers and other "influencers" discuss their favorite eSports players and streamers and that brings in even more fans.
Two sports networks, Sky sports and ESPN, now cover esports events and in South Africa, esports is often highlighted on sports shows. Such coverage is helping the industry to grow while the legitimization of esports by pop culture turns South Africa's esports culture mainstream.
Currently, South Africa is home to Africa's biggest eSports community but that could change as more and more Africans are attracted to global esports. For that reason South Africa is attracting the attention of global eSports brands and the industry is growing faster  than any other country on the continent.
More attention means more investments which means that South African esports fans can look forward to a bright future for their competitions.