Recovery Period Starts for Macau Casino Center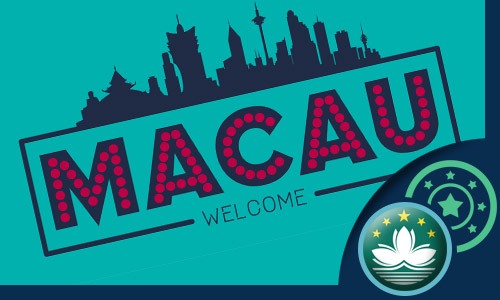 In the early days of the COVID-19 pandemic, before the world realized what was about to unfold, the only region that was seeing big closures was the Far East. The virus developed in China in December 2019 and by February, other Asian countries were beginning to institute closures and lockdowns. Macau officials asked the operators of the territory's big casinos to close for 2 weeks in order to contain the virus and they complied. 
Observers around the world believed that it would take some time for Macau to recover but that it would happen by the summer. Yet the subsequent worldwide lockdown, cancellation of almost all worldwide air flights and decisions of governments on every continent to curtail almost any type of movement has resulted in continued fall-out. Some Macau casinos are even considering offering online casino activity.  
 February 2020
In February, Macau casinos shut their doors at the request of government officials who believed that such a move would curb the spread of the COVID-19 virus. The government and the casinos believed that, once the borders reopened, recovery could begin. However, continued travel restrictions, specifically those in China's Guangdong province, have slowed that recovery period to a crawl. 
Guangdong province is one of the largest feeder markets for Macau. The casinos had hoped that, by Easter weekend, they would see an upturn but people are still wary of traveling and the recession is turning into a depression. According to representatives of Inside Asian Gaming (IAG) who visited Macau's largest integrated resorts in late April, recovery has barely begun.
The representatives visited Parisian Macao, MGM Macau, StarWorld, Sands Cotai Central, The Venetian Macao, Galaxy Macau, City of Dreams, Wynn Palace, MGM Cotai, Grand Lisboa and Wynn Macau. Their visits were timed to take place midweek and what they saw was venues that resembled ghost towns. There were barely a few dozen gamblers in each place – at the Londoner Macau, there was just one player in the slot machine room. 
Travel restrictions in and out of Macau have been relaxed but the year-on-year revenue decline of March -– 80% -- seems likely to repeat itself in April. As a result, economic recovery for the casino operators and for the city will take a long time. 2019 was not a particularly productive year and the closures of early 2020 are exacerbating the situation and will continue to do so, possibly for several years to come. 
Looking to Macau
American casinos are looking at Macau as they start planning how to get back up and running. All American casinos have been closed since mid-March  and are expected to stay closed until at least the first week of May. In Massachusetts, Gaming Commission Chairwoman Cathy Judd-Stein has been discussing plans to start re-opening the casinos. "We are fully engaged with our licensees in preparation for a new normal and the myriad of considerations for a safe and sustainable reopening," she said. "What we do know for sure is it won't be as simple as unlocking the doors and switching the lights back on." 
Judd-Stein said the Commission will be examining the experiences of Wynn Resorts and MGM Resorts – two Massachusetts operators who also have casino operations in Macau. Wynn Resorts and MGM Resorts closed and then reopened their casinos in Macau and, says Judd-Stein, they can offer insights. Karen Wells, the Commission's Interim Executive Director, said that the commission will be looking at lessons learned from Macau. "We've got a team and actually we have a meeting set up for tomorrow for a group to be looking at what are the lessons learned in Macau? Because they did close operations, they did reopen. What worked? What didn't work? We'll be working on that as well," Wells said. 
Macau casinos closed in mid-February and were allowed to reopen two weeks later amid tight restrictions. So far, those restrictions seem to be working – there has not been a reoccurrence of a COVID-19 outbreak in Macau. Massachusetts will be looking at Macau's successes when setting up their own guidelines for casino reopenings. In Macau, all visitors have their temperatures taken when they enter the casino and both gamblers and dealers must wear masks. Casino workers must attest to feeling healthy before they report to work while only half of each casino's tables may be open at any one time. 
Other ideas include those of Matt Maddox, CEO of Wynn Resorts, who has instructed Wynn Resorts properties to disinfect surfaces regularly, limit casino capacity and provide protective facial masks and gloves for employees and guests. 
"Whatever the plans are, they will require robust public education campaigns for customers and employees," said Judd-Stein.
"Right now though, the focus remains on staying home to stop the spread and flatten the curve. But as we think about looking towards the next phase, whatever that may be, there will be no shortage of logistics to consider." 
Rebooting
Casinos generally stay open 24/7. Closing and reopening is not a normal part of their operations. To make sure that things move smoothly the Massachusetts Gaming Commission is relying on the experiences of two senior employees who have first-hand experience getting casinos up and running after an unscheduled closure. 
Bruce Band and Burke Cain helped to reopen casinos in Atlantic City after Hurricane Sandy pummeled New Jersey. The hurricane forced Atlantic City casinos to close for five days. When they were ready to resume operations Band and Cain were there to ensure the integrity of the operations and the games. "Opening casinos is an extensive regulatory process," said Wells. 
Wells also related to questions regarding how casinos can address concerns that are specifically about coronavirus.  To that end, she said, close contact will be maintained with government officials and public health experts. 
In a typical month, gaming revenue brings in at least $20 million for Massachusetts state coffers. Before the March 15th closure,  state slot parlors and casinos saw approximately $35 million in gross gaming revenue every month which generated almost $10 in monthly tax revenue for the state. It's no wonder that state budget managers want to see the casinos reopen as soon as possible.