Japan's Casino Industry Development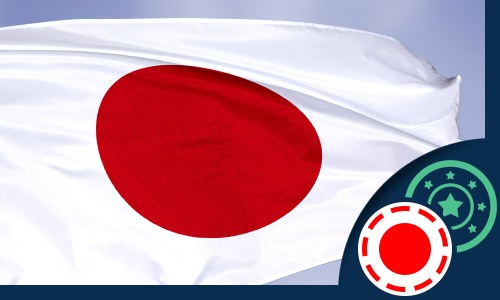 In April, Japan's Casino Regulatory Commission presented a draft of intended enforcement regulations for public consultation, the next step on getting casinos up and running in the country. The draft of regulations was presented to the public and observers say that they are tough but fair and consistent with accepted practices among gambling countries around the world.
The Commission's enforcement regulations are meant to be stringent enough to encourage safety and integrity for the emerging Japanese casino industry with a regulatory framework that complies with the Integrated Resorts (IR) Implementation Law that was passed by the Japanese government in 2018. The regulations address casino operations, oversight measures and other relevant issues.
Toru Mihara, guest professor at Tokyo-based Toyo University who specializes in public policy on gaming told GGRAsia that "the level of regulations should be acceptable for any operators who exercise business in a U.S. jurisdiction." Analysts have been expecting that the regulatory framework in Japan will be among the strictest in the world. Leisure-sector analyst Jay Defibaugh told GGRASIA, "The [Japanese] government has put many measures in place in an effort to minimize harmful gaming and money laundering, such as banning junkets, collecting admission fees, restricting visitation by locals, and requiring "personal identification authentication…..the Japanese government's stance on regulation is aggressive."
Next Step
Industry consultant Joji Kokuryo note that the draft casino regulations are not yet complete, especially in relationship to how gambling addictions and money-laundering challenges will be faced.  Kokuro's previous experience is with the Macau casino market. He currently manages Bay City Ventures Ltd which focuses on the move to bring integrated resorts to Japan.
The regulations lack specifics of how approval procedures and gaming product testing will be carried out. It's expected that these issues will be based on the model seen in Nevada, which is standard in the industry, but that hasn't been formally stated. Also lacking is information on issues related to casino operation and legal issues. Defibaugh suggests that a collaborative relationship between the IR operators and the government could evolve as the Japanese casino gaming industry develops so that the two sides would be able to mitigate issues like addictive gambling behaviors.
In speaking to GGRASIA, Defibaugh said that he believes that despite the tough regulatory framework being proposed, Japan is still an appealing gaming and leisure destination.  "The casino industry is and should be heavily regulated, but as technology and other factors compel change in IR operations going forward, we believe it's best if Japan's government and IR operators can actively work together to solve problems while maintaining a level of operational flexibility."
Defibaugh added: "Although the regulatory framework for Japan offers more challenges than many had expected, the appeal of the Japanese IR market underlying [Mr] Adelson's statement, including such factors as the country's well-developed infrastructure supporting its huge population centres, large existing gaming markets, proximity to East and Southeast Asia, and large and wealthy population, still applies."
Gambling Laws in Japan
Currently, the status of gambling in Japan is complicated. Some forms of gambling are permitted, specifically the Japanese pachinko game, casinos and sports betting are limited and/or totally restricted. That is set to change once the infrastructure – including regulatory framework – is set up to advance the government's commitment to set up Integrated Resorts in the country.
If the draft regulations are approved and the other issues resolved, the first Japanese casinos could open this year. There will, however, be restrictions on casino visitation. In order to try to keep gambling addictive behaviors at bay, Japanese citizens will have to pay admission fees to enter a casino and will be limited to a specific number of visits per month.
The government is sensitive to sports betting, especially after a 2011 scandal in which sumo wrestlers were found to be fixing their own matches. Today, pari-mutuel betting, in which bettors place their wagers into common pools, is legal on some sports including on horse racing and motorsports but efforts to legalize all types of sports betting must still overcome strong opposition from anti-gambling forces in Japan.
The laws regulating pachinko are complicated. Pachinko is a kind of arcade game that mixes elements of pinball machines and slot machines. Pachinko parlors are legal in Japan and betting on pachinko is legal at the almost 13,000 licensed pachinko parlors that operate throughout the country. In 2018 almost $200 billion was wagered on pachinko games which is wildly popular even though winnings are not paid out in cash but rather in balls or tokens that can then be traded or sold in shops.
Horse racing operates legally in Japan and people can bet on the races in betting pools. Horse racing is such a popular sport in Japan that the Champion's Cup  -- a major international horse racing event -- attracts horses who have raced in such flagship events as the Kentucky Derby, the Dubai World Cup and other major racess.
Japan also features a lottery which is the most popular gambling game in the country. Lottery tickets, including selected number lottery games, scratch-off tickets and unique number lotteries are sold in kiosks and shops. Lottery sales are managed by individual cities and proceeds from lottery sales go to support city projects. A lottery ticket can cost anywhere from 100 to 500 yen with top prizes of $100 million yen or more.
Japan's intention to allow Integrated Resorts to operate in the country is proceeding slowly but surely.