Play the Goblins: Gluttony of Gems Online Slot Machine at Thunderbolt Casino!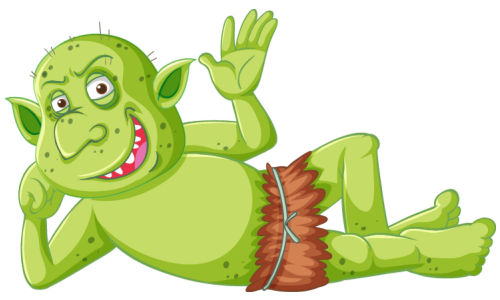 The Thunderbolt online casino offers a new imaginative online slot that combines mythical troublemaking creatures and their antics with real money prizes.
Goblins: Gluttony of Gems is one of the Thunderbolt slots casino latest gaming adventures that features quirky and original slots imagery, interactive online slots gameplay and real money cash prizes.
In addition to the Goblins: Gluttony of Gems special features and bonus rounds there are Thunderbolt bonuses that add to your gaming fun with opportunities for you to play more games for more time without adding extra deposits and achieving real money wins that you can add to your casino account!
Thunderbolt casino delivers bonus gifts that add up to hundreds of dollars including a R10,000 Welcome Bonus for new players, R250 in free casino cash every month, a Thursday bonus, Weekend Deals, Comp Points, Cashback deals, VIP boosts, Friday Freebies and more.
Sign in to your Thunderbolt casino account and play Goblins: Gluttony of Gems for free in the Free Mode or for real money prizes in the Real Mode whenever and from wherever you want on your PC or mobile device.
Goblins
Goblins are mythical troublemakers who play all sorts of tricks on humans in order to collect their treasures.  Goblins were first mentioned in medieval French, German and Latin folklore but they have been written about in many other areas of the world including Japan, Spain, Portugal, Scotland, South Korea, South Africa and Peru. Even the Wamponoag Native American tribe includes goblin-type creatures in their folklore.
Goblins, according to legend, come out at night to cause mayhem and havoc in the human world. They aren't cute, furry beings – they physically attack people with pikes, spears and knives and have been known to cover people with nets spiked with bola prickles in order to carry out their nefarious missions.
Goblins have played an important part in modern literature, notably in popular books such as The Hobbit, Lord of the Rings and the Harry Potter series.
Each author envisions goblins a little differently but there are some characteristics that are consistent throughout the books, notably their penchant for collecting and hoarding small shiny objects.  Goblins love gold and jewelry and while some goblins work in mines, digging these gems out of the earth, others use more disreputable ways to expand their collection of baubbles.
Slots aficionados can team up with some mischievous goblins and build their assortment of gems and coins when they play the Goblins: Gluttony of Gems online slot machine at Thunderbolt Casino.
Goblins: Gluttony of Gems Online Slot Machine
Goblins: Gluttony of Gems takes you down below the earth with a group of high-spirited goblin imps who allow you to hang out with them as they invite you into their private world to share money-making schemes and plans.
Everyone digs for riches while spinning the reels and collecting winning payouts.  You're off on a wild ride with the tricky creatures so don't let your guard down for a moment – the goblins might try to take all the winnings for themselves in this five-reel 50 payline slot that.
There are plenty of surprises throughout including free games features and jackpot prizes.
The medium volatility game features images of goblins in mining gear, gold goblin masks, gens and traditional slot machine letters and numbers. The wild symbol of the game is the green goblin who holds a pick-axe and substitutes for other symbols to complete paylines.
Collect multiple goblin miners symbols who pop up here and there on the matted board and the number of payouts that you get will grow as well.
Throughout the game special effects, features and elements emerge constantly. The Golden Coins symbol is one to watch out for – get six Golden Coins on a regular game spin to trigger the Hold & Spin feature.
When the Hold & Spin feature is activated you get 3 re-spins even while the rest of the coins remain in place for the next spin.
The respins reset if you get more Coins which means that the prizes keep coming as long as the Coins continue to emerge. You collect the Grand Jackpot reward if all of the payline spots fill with a Coin on a regular game spin.
You trigger the scatter combination payout when you get three minecart symbols on a regular game spin. The minecart symbols do not need to appear on an enabled payline in order to trigger the scatter combination payout.
In addition, three minecart symbols open up the Bonus Games so you can choose to play either Golden Coins, Wild Reels or Goblin Spins.
Regardless of the bonus game that you choose, the Goblins remain on the reels so they can retrigger free spins or trigger the Hold & Spin feature where one reel holds and the others spin to give you more chances to attain more winning combinations.
Get Started
To play Goblins: Gluttony of Gems online slot, sign into your casino account at the Thunderbolt online casino and navigate to the slots page.
Select Goblins: Gluttony of Gems and place your initial deposit to get started. You can enable as many of the 50 paylines as you wish but remember – only wins that occur on enabled paylines will pay out a real money win so it's advised to enable as many lines as possible, even at 1 or 2 coins per line.