Oulala Fantasy Football Expands into India and Africa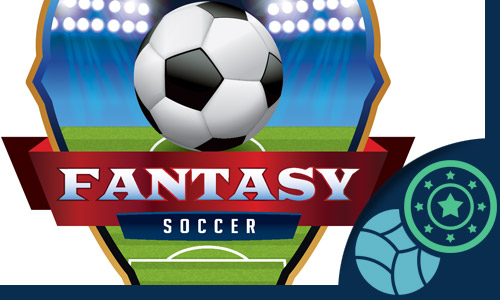 The Oulala Fantasy Football operator is expanding to the online casino South Africa and globally, opening up new partnerships in Africa and India.  Interest in fantasy sports is growing in those two regions and Oulala is anticipating getting in on the ground floor of fantasy sports in those regions.   
Fantasy Sports
Fantasy sports has been growing in the last few years.  It involves a set-up in which players pick real life footballers (or other sports icons for other types of games) to make up fantasy teams within a fantasy football milieu. The players then earn points for the team based on how they perform in real life matches. Some games are played for free while in others, the participants place bets and win cash prizes in a format similar to a poker tournament entry fee.
Oulala
Oulala launched in August 2013. It's similar to other fantasy sports sites but it's more limited than, for instance, American fantasy sports platforms. Oulala offers paid contests across several selected sports and five of Europe's largest football leagues including Spanish La Liga, French Ligue 1, the four major European football leagues, the English Premier League and the Italian Serie A.  That gives participating players the chance to build a team with top European players.
In the Oulala system there are 70 different criteria for a total of 275 ways to lose or gain points. The criteria are based on a player's position and players choose their team members based on goals, assists, successful tackles and more. All this makes the game as close to real football as possible. Games also feature in-play live management so substitutions can be made in real time – a first in the world of fantasy sports.
Global Presence
Oulala has now embarked on markets beyond Europe through major Business to Business partnerships. Oulala has created a deal with Marsbet that will allow it to expand its reach further into Europe and another partnership with Safaribet Kenya that will enable it to reach the African market. Its final new partnership is with Bravio Gaming which will give it entry into India.  Players can join the contests for free or bet up to €200. 
The Oulala lineup interface gives users the tools that allow them to manage their teams by substituting players in and out and shifting formations. The platform makes it possible to track more than 70 different metrics and stats which is a significant upgrade from its mainstream counterparts. Oulala boasts that it's the "first fantasy football game to be a true skill game". That makes it a recognized skill game with a Controlled Skill Game (CSG) license from the Malta Gaming Authority.
In DFS space, that license is gold. It provides the company with authorization to run contests in the European Union across multiple countries. DraftKings is the only other DFS operator that has such a license  -- DraftKings obtained that license in preparation for its expansion into Ireland, Austria and Germany.
Marsbet
Marsbet is bringing DFS further into the European iGaming space. Marsbet is a worldwide remove gaming brand. It has properties in multiple countries. According to the Marsbet website, the country "strives to create innovative, technologically advanced gaming concepts of top quality that pervade as many different environments as possible, bringing numerous physical and cognitive benefits to their users while they are having fun."
Marsbet holds a gaming license in Malta and its subsidiaries features casino games, poker, sports betting and now, fantasy sports. The new partnership will see Oulala's product integrated into Marsbet's iGaming platform. Oulala's Managing Director, Benjamin Carlotti welcomed the partnership, saying "Sports betting operators are now fully convinced of the benefits that come with offering DFS to their clients. The Oulala Network fits the exact needs of the new generations and it also generates long term loyalty."
Safaribet
Oulala is also partnering with Safaribet Kenya to bring DFS into East Africa. Safaribet Kenya is one of East Africa's leading sports betting sites, serving players through SMS messaging -- which is more accessible to more people in that region – and through its website. Africa is a growing gaming market and Oulala's success in entering that market is a coup for them. Valery Bollier, CEO of Oulala, commented "We have actually come to the realization that convincing young operators to implement our approach is much easier, since they are less consumed by the "milk your customer/cow" route."
Essentially, young operators from Africa, Asia and South America, as well as new entrants within the European market are far more eager to try out a new product and business model as they are still in the process of establishing and building up their brand and market."
Safaribet Kenya is building its foundation in Kenya but it plans to expand to additional East African markets including South Africa, Tanzania, Rwanda and Uganda. There's a lot of interest in daily fantasy sports in Africa which, Oulala has said, is the world's largest untapped DFS market. If Safaribet Kenya succeeds in expanding in East Africa, Oulala would go along for the ride. Safaribet Kenya CEO Imran Premji  said, "We are known as a vibrant, disruptive sports betting brand that likes to cut across barriers and drive social interactions, so offering daily fantasy football games fits perfectly into our vision of connecting with our customers on an emotional level."
Bravio Gaming
Oulala's lastest venture is a partnership with Bravio Gaming which, it hopes, will lead it into the vast Indian market. Bravio Gaming Limited is B2C provider of online digital entertainment. Through its recent acquisition of Mobimedia India, Bravio can reach 250 million mobile phone users in India.  
Speaking of the partnership with Oulala, Bravio CTO Richard Boyd said,  "It's a fantastic opportunity to partner with team Oulala; we can now offer our large mobile Indian network the option to play daily fantasy football. The Indian public loves football, and it is the logical step to offer them a skill-based DFS platform."
Oulala is making it clear that it has no interest in competing with DraftKings which is expanding in Europe. Rather, it's building its own product and pursuing its own direction via its own resources. In providing its product for other established operators, Oulala is able to reach audiences that it would not be able to access if it was to enter those markets as a European operator.
Some companies are exploring the question of whether such a model could work in the United States. In states such as Nevada, Delaware, Pennsylvania and New Jersey, where online gaming is legal, DFS could soon be positioned along iGaming products such as virtual slots and casino games.