Online Casino SA Observes Investigation into Crown Casino AU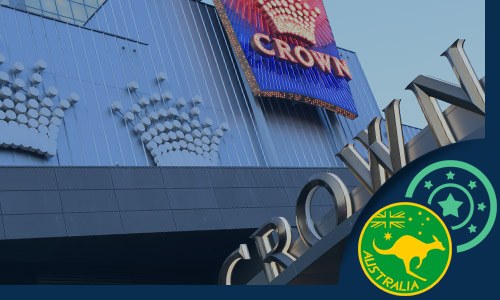 The online casino South Africa is closely watching Australian Attorney General Christian Porter who has ordered an internal investigation by the national integrity watchdog to investigate allegations that Commonwealth officials acted unethically to advance the interests of the Crown Casino.
60 Minutes
The improprieties were first uncovered in a 60 Minutes Australia report that was broadcast in July. As part of a joint investigation with local newspapers Sydney Morning Herald and The Age, 60 Minutes accused the company of partnering with human traffickers, Hong Kong triads and drug dealers as well as violations of Chinese law as it attempted to boost its VIP gaming revenue.
MP Andrew Wilkie called for a government-level investigation into the allegations. He said "the  Australian government has to pay attention" to this report, given its "multi-jurisdictional … multi-agency … international" scope." MP Jacqui Lambie echoed Wilkie and said that " "criminal charges should apply to all involved."
The 60 Minutes investigative report centered on Crown Casino's inappropriately close relationships with known crime figures including those involved in alleged human trafficking and drug importation. The report also alleges that Crown was able to fast track Australian visas for Chinese high-roller gamblers (including those with questionable backgrounds) through Crown-friendly staff at Australian consulates in China.
According to the report, Crown had a 'hot-line' arrangement with the immigration department where consular officials in China would fast-track applications for short-stay visas through Australia's embassies and consulates.
Government Investigation
Fueled by public outrage over the 60 Minutes report, Australia's Attorney General has ordered an investigation into the part that Australian officials may have played into any activities that promoted Crown's interests. The Australian Commission for Law Enforcement Integrity will be in charge of looking into the allegations, particularly those involving consular officials. 
The investigation will also look into charges that Crown laundered large sums of money at its Melbourne property, a charge that the casino strongly denies. According to Attorney-General Christian Porter, "There are sufficient concerns to warrant at least further investigations." Regarding possible wrongdoing by members of immigration, customs and law enforcement, Porter said "They, of course as the part of the broader Australian law enforcement community, hold very privileged positions. And as such, are expected to uphold the highest standards of integrity and professionalism."
If the investigation results in a determination of either government officials' or Crown employees' illegal behavior, the Australian Commission for Law Enforcement Integrity -- the agency that will be investigating the allegations -- will refer it to federal police.
The government insists the past deal it struck with Crown Resorts to fast-track short-stay visa applications for clients did not involve any special treatment.
Victorian Premier Daniel Andrews weighed in on the issue. He said that no company, including Crown, was above the law. "Crown is the biggest single-site employer in the state, they are a significant outfit ... but no one gets a free pass on the legislative requirements, on integrity and probity," he told reporters.
Chinese VIPs
Chinese VIPs have long been the bread and butter of Australia's Crown Casinos. In their heyday, high-rolling Chinese VIPs could easily drop several tens of thousands of dollars in a weekend trip to the Crown.  However, softer economic conditions in China, together with government crackdowns on corruption, crackdowns on conspicuous consumption and tighter limits on the amount of money that can be taken out of the country have resulted in a downturn in Chinese visitation.
In the last 6 months of 2018, VIP turnover across Crown's Australian resorts fell 12.2 per cent to $19.9 billion. Revenue from the high rollers fell 18.5 per cent in Crown Perth and 11.2 per cent in Melbourne. The casinos haven't yet hit the panic button. They know that, since the pool of VIP gamblers who regularly visit Australia is small, turnover can be volatile in any one half.
But Australian casinos appeared to be caught in a broader decline that is seen throughout the Asian VIP market. During the same period that income was falling at the Crown, Singapore's VIP turnover fell about 14 per cent and Macau also saw declines.
Crown Resorts executive chairman John Alexander said the "macro factors that we all read about in China [such as] the slowdown in the economy, the crackdown on conspicuous consumption [and] further regulation around money transfers" were all likely to be weighing on Crown's Chinese visitors.
"Chinese people, like Australian people, are suddenly feeling a bit poorer than they were a few years ago because of what's going on. And it all goes to spending patterns."
According to Alexander, the dip in VIP revenue is not a concern to Crown. The company is still moving towards opening its VIP-focused hotel, apartment complex and casino in Sydney's Barangaroo precinct. Completion of the development is scheduled for 2021.
According to Alexander, Barangaroo apartment sales are in line with expectations, even though the market has become tougher in recent months. Alexander expects Crown to increase its marketing of the apartments to Chinese buyers by taking advantage of the weakness in the Australian dollar.
He also said that Crown might focus more on local VIPs, as opposed to high rollers from China.