Online Casino is Booming in US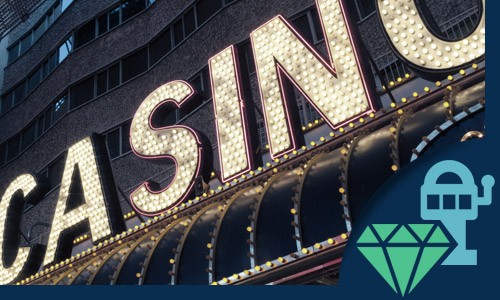 Gambling in American may be on the way to a renaissance led by the emergence of sports betting and spreading out to online casinos in legal areas. The latest sign of growth is a report from the New Jersey online gambling industry that August was the third best month in the state's history of online casino games.
The spike in profits also represented a 16% growth from the previous year, a sign that the boom in August was not a solitary event but rather part of a trend that is building. It appears to be a product of new casinos and a growth of interest in casino gaming, both of which bode well for the industry in general.
The American success is often a bell weather for growth internationally because of America's extensive media influence and foreign investment. If interest online casino games grows in America and starts to reach deeper into the mainstream, it's only a matter of time before it reaches out to Europe and Africa as well.
How American Culture Spreads Across the World
While the anti-globalization movement appears to have peaked more than a decade ago, the activists had succeeded in planting the idea that the spread of global capitalism was largely the spread of American businessmen. As McDonalds restaurants opened across the world, the wider reach of American products became a part of daily life for people who had no other connection to America.
In addition, and increasing amount of international culture originates in America. Hollywood movies, for example, remain the most popular in the world. Few other countries have a film industry with budgets that can compete with the American studios. Those film are embedded with an enormous amount of cultural influence.
If, for example, a movie would have a scene where one of the characters was playing an online casino game like slots or video poker, that image would be conveyed to millions of people across the world. It would only take one such scene to have a massive impact on the whole industry. It would spread well beyond the borders of America, even though the film may have no ambition to spread online casino games at all.
Ultimately, what is popular in America usually gains some level of popularity abroad - even here in South Africa. The influence does not always go in both directions. A piece of culture may be popular abroad and have no resonance with American audiences.
How New Jersey Online Casinos Got Big
Although there are many factors that contributed to the hot month of August across online casinos, there were tangible efforts to spread the word that clearly succeeded in drawing new players and bringing older players back to the reels and card tables.
One of the most successful tools the casinos employed were simple promo codes. The codes are usually located on a casino site and is typically easy to find when filling out a registration form. The code then enables a player to receive various bonuses with their registration. In the end, it helps players get more casino action for the same amount of money spent.
With the bonus, the games become more attractive to both new players and returning players. The idea from the perspective of the casinos is to build enough goodwill with players that they decide to turn the casino into their online gambling home. Then the players can start to earn bonus points and ultimately pave the way to VIP status. Even the biggest hitters at the casino have to start somewhere.
What it Means for the World
The growth in one part of the industry does not necessarily lead to growth in other parts of the industry. But as signs of progress go, it is certainly better to see growth in any market than to see decline. Therefore, it's hard to read the boom in the US in any manner other than purely positive.
However, it does not automatically mean that the boom is about to spread to South Africa. It may contribute to small growth and it may open up marketing possibilities. But without special effort, there is no guarantee that anything will move. It does not even guarantee there will be no decline.
It does, however, mean that there are people joining online casinos that weren't part of that style of gaming before. That means there are others who could be equally interested. And following the techniques and methods employed successfully in New Jersey could be a smart move for anyone looking to maximize growth.