Online Casino Guide from the Thunderbolt Blog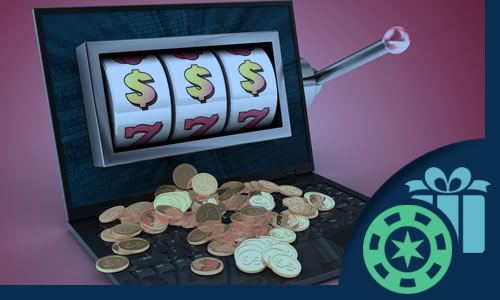 For Basic Information Read Our Online Casino Guide
This is a general online casino guide.  We hope you find it useful whether you are a new player or a veteran one.  Whichever, we hope you stay and play right here at Thunderbolt.
What are the Biggest Advantages of Playing at an Online Casino?
Online casinos have unlimited space for games because there are no walls in cyberspace.
Therefore, online casinos have more games.
Because cyberspace is not as costly as putting up and maintaining a land based casino, online casinos have a higher return to player rate than land based casinos do.
You never have to wait to play a game at an online casino.
You never incur extra travel costs when you play online.
When you travel to a land based casino, you can't do many of the things you would normally do at home after a session of online casino gaming.
Land based casinos distract you by offering free alcohol and having pretty, young women walk around in as little clothing as they can get away with.
What Should I Look for in an Online Casino?
An online casino must be regulated by one or more of the recognized regulatory bodies located in various places around the world.  There are now thousands of online casinos and, sadly, not all deliver fair gaming.  Stay aware of developments in the online casino industry by reading this or any other online casino guide for beginners.
In addition to regulation, a casino must accept a regular audit performed by an independent watchdog agency.  The audit judges the casino's banking practices, the fairness of its games, and the general return to player rate.  We're happy to report that Thunderbolt always "scores" well on these frequent audits.
An online casino should have a modern instant play platform.  This is because graphics have improved so much that many players prefer instant play over download as it doesn't tax their computer's memory and storage capacity.  It also allows players to play at a number of online casinos in order to play games from several game developers.
A good online casino has a broad selection of top casino games.  They should be selective in which new games they add from their game developer or developers.
A good online casino expedites withdrawals quickly.  It also has several banking methods so players can choose which method is best for them.
An online casino should run several promotions including a nice welcome bonus for new players, ongoing bonus promotions, tournaments, and a loyalty programme.
Every bonus comes with a play through requirement.  This means that you have to bet a multiple of the bonus before you can withdraw any money that has accumulated in your bonus account.  A play through factor of 30 times the bonus is fair.
It may seem odd, but the top online casinos have a VIP Club for their high rollers.  VIPs get a dedicated casino representative who creates promotions especially for their VIPs.
The best online casinos have several ways for players to contact them and respond on a 24/7/365 basis.
An online casino in South Africa must accept Rand for deposits and must allow withdrawals in Rand as well.
An online casino should also have a mobile platform.  At one time, mobile casinos were far inferior to desktop casinos and only a relatively small percentage of people owned a mobile device.  That is no longer the case!  The graphics for mobile casinos is now so good and so many people have at least one new generation mobile device, that mobile gaming is seen everywhere as the way online casino gaming will be for the next generation, at least.
Online casinos all allow free play.  A good online casino will allow unlimited free play; they have no real incentive not to.  Land based casinos cannot afford to give free play at all; their space is so limited that everyone who plays has to bet.
Online casinos should allow you to follow your account, your game play, and your play through requirement in real time.
Doesn't Online Gaming Make Gambling Too Easy?
Actually, the opposite is true.  When you gamble online, if you're not a person with a gambling problem, you can stop any time you want to take care any of your other responsibilities.  Online gambling means you can come back tomorrow or next week.  When you're at a land based casino, gambling is the primary activity you'll do as long as you're there.
Online casinos have many programmes to help problem gamblers take hold of their addiction.
If There Are So Many Online Casinos, How do I Choose One?
You are already at one of the best online casinos, if we do say so ourselves!  Actually, if you follow the simple guidelines we have enumerated here, you'll likely choose well.  We do suggest getting in touch with an online casino to test its customer service response time and also to ask the representative to state categorically why you should choose their casino.