Online Casino Debut in Macau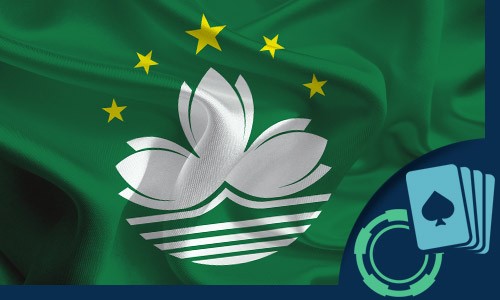 Online casino games are now available at Macau's MGM casino. MGM Macau officially launched four hand-held computer tablets and eight digital fixed terminals that are available to customers who are walking around the casino floor. These types of games have been available at casinos in Las Vegas for years but for Macau, which is under the authority of the anti-online-gaming regime in China, this is the first foray into the world of legal digital gaming.
The games are being operated by GameSource, a cloud-based electronic platform that's an affiliate of the International Alliance Systems Ltd. (IAS). Seven different casino games are being offered to players and are presently available in low denomination formats.
Macau's regulators, under the eagle-eye of mainland China, are skittish of anything that resembles online gaming. Yet everyone saw it coming. IAS has been working on the launch since 2015, convinced that the local regulators would, in the end, approve the innovation.
In the coming months IAS intends to introduce additional games and newer model terminals.  The plan is to expand the digital product to MGM China's Cotai property and, in the long run, to sign up other Macau operators as well as other casinos in the Asia-Pacific market. The company sees table games as its biggest challenge since those types of games are those with the highest request for digital engagement for Macau casino customers.
IAS is now working with third-party game developers to further expand the game options.
China's President Xi Mostly Positive for Casino Industry  
China's President Xi gave Macau every indication that the mainland government was pleased with its casino business when he visited last month. Macau's government and casino regulators have been very careful to avoid incurring China's wrath and China, which is showing increasing displeasure with Hong Kong restiveness, is prepared to reward Macau for its docile attitude.
Xi's visit was friendly and supportive all around and the casino industry is reaping the positive effects. Casino stocks are strong and Xi gave the Macau government every indication that it would support continued growth of the industry.
However, the Chinese government is continuing to push Macau to diversify its economy so that it is not solely dependent on the casinos. Xi reportedly expressed his pleasure with the progress Macau has made, including Macau's focus on encouraging casino development that includes additional entertainment and family activities that will attract visitors other than gamblers.
Xi is also encouraging Macau to diversity into traditional Chinese medicine and featured finance. 
Policy Changes
Perhaps the biggest change for the casino industry in Macau that resulted from Xi's visit was an announcement that China will be raising the daily limit on individual's remittance from Macau to mainland China. Chinese visitors to Macau will be able to bring back 80,000 RMB ($11,416), an increase from  the present allowed 50,000 RMB ($7,135).
The goal is to allow money to more freely move to and from Macau. The announcement comes almost five years after China cracked down on illegal money laundering and indicates that China is now confident that it has a handle on what once seemed uncontrollable.
For Macau investors, this is good news. The Chinese government has been an impediment to Macau revenue growth for several years due to the corruption crackdown. The Xi visit seems to highlight Macau as the poster-child for one-country-two-systems form of government. In demonstrating how China can reward those who follow the central government's wishes, Xi is sending a clear message to the Hong Kong demonstrators and their leaders.