eSports Glows in Global Recognition Amidst Match-Fixing Scandal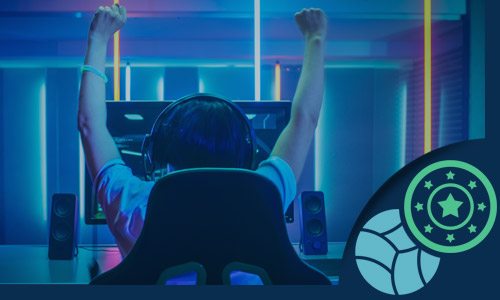 Online Casino eSports in Asia was recently rocked by news that a Chinese team had been caught in a match-fixing scandal even as the community was enjoying congratulations for being upgraded to a medal event for the upcoming Asian Games in Hangzhou.
Asian Games
President of the Asian Electronic Sports Federation (AESF) Kenneth Fok announced that, in addition to esports being featured at the next  Asian Indoor and Martial Arts Games (AIMAG) in Pattaya, Thailand (2021) it will also be on the program at the  Asian Games as a medal sport in Hangzhou (2022).  Olympic Council of Asia (OCA) director Haider Farman said that he is looking forward to the added value that esports will bring to the Games.
"It will be a great honour for everybody to have you participating in these Asian Games as players, as officials and technical officials," said Farman to InsideTheGames.com. "I hope that electronic sports will add value to the Asian Games - and I am sure it will in the future, during the Asian Games 2022 and even beyond.  We are looking forward to cooperating with the AESF during the Asian Games and before."
AIMAG is Asia's biggest multi-sport indoor event. Athletes representing Olympic Council of Asia (OCA) nations participate in AIMAG every four years. Following AIMAG, Hangzhou 2022 will take place with 482 events across 40 sports. Six esports medal events will be held in Hangzhou and the AESF will oversee the competition. 
InsideTheGames.com quoted Fok as saying, "This isn't only a success story for AESF alone - but the esports community as a whole. Our past successes are rightfully celebrated but we always look forward to bigger and better achievements. Seeing esports returning to the Asian Games in 2022 is a great landmark to achieve following years of hard work and commitment."
Running an esports team has become a must in many Asian countries, particularly since esports will be a featured sport in the next Olympics (it was supposed to be featured at the 2020 Olympics in Japan but due to COVID-19, those games were delayed). South Korea is considering granting esports players from their country military service exemptions.
South Korea mandates that every adult male perform 2 years of military service but anyone with an Olympic medal or a gold from the Asian games Is granted an exemption. In granting the exemptions, the South Korean government acknowledges sports and cultural figures who improve the country's global image including, now, esports figures.  
DOTA 2 Match Fixing Scandal Overshadows Asian Game Euphoria
A renowned Chinese esports team was banned for life from competing in DOTA 2 games after a match-fixing scandal was uncovered. As reported by Weibo, a microblogging platform, the Newbee team and five of its planers have been banned from any future competitions organized by Perfect World Entertainment, the Chinese partner of Valve Corporation, and the Corporation itself.
Players  Wizard, Waixi, Moogy, AQ, and Faith were part of China's "dream team" which won the 2014 premier global tournament, as well as 2nd place in the 2017 tournament. Since then, Newbee has had a hard time bringing in new talent and they have struggled financially. In February, Newbee won against Avergerls, an unknown team from Shanghai. There were obvious signs of foul play on both sides and the match was investigated. In May, the Dota 2 Professional Association, a Chinese league that comprises 8 domestic teams – announced that they had determined that the February Newbee – Avergerls match had been fixed and the team was banned for life. The game's operator, Valve Corporation, confirmed that the ban would also be imposed on an international level.
Match-fixing is as much of a problem in the esports community as it is in the traditional sports world. As with traditional sporting events, wagers on esports events can be placed on many different types of scenarios including final outcome, total errors, first scorer, etc. David Parker, an Australian Dota 2 tournament commentator and organizer, says that match fixing has become a widespread phenomenon at competitions around the world.
Parker commented on Reddit, "I've heard allegations that 75% of the teams in Southeast Asia are involved in it…..I think match fixing in Dota 2 is far more rampant, far more common, than anyone even realizes." Parker says that it's especially hard to detect foul play in Dota 2 because it's mostly seen at an individual level. For instance, a single player might take on the task of letting their character die first. This "first blood" is something that bettors wager on, even though the final outcome of the match isn't affected. Also says Parker, players can blame a poor performance on lag since these days, due to COVID-19, esports teams are competing almost completely virtually.
Many people are also blaming the Dota 2 competition structure for incidents of match-fixing. In Dota 2, most of the prize money comes from winning one single annual tournament. That means that there's no league system that supports teams during the year. League of Legends, for instance, gives teams needed financial backing so the team members can support themselves while in training. In addition, teams have the security of anticipating  that the League of Legends support system will back them even if they don't win.
The Dota 2 structure, however, leaves poor-performing teams out to dry and thus, they are ripe for illicit offers that will allow them to boost their income. One Shanghai-based esports professional who didn't want his name to be used because this is a sensitive issue in China summed it up by saying, "There's no league structure, so teams with poor results have zero income, not like in other leagues. Because of this, fixing matches can seem like an easy way to gain major profits."