Off the Beaten Track in South Africa - Part 2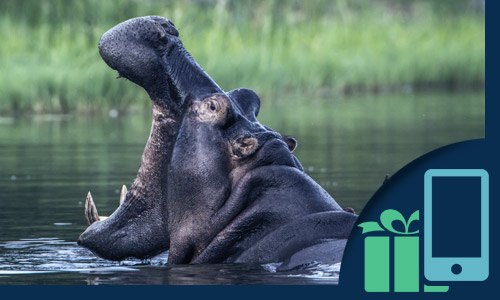 South Africans sometimes say that an Aussie who wants to go off the beaten track in Australia has only to walk a few kilometers and he'll be in the Outback.  It's not so simple in South Africa.  In this second installment of our off the beaten track in South Africa series we'll leave the coasts entirely and head north from Pretoria.
We recommend driving on Old Warmbaths Road.  It's much more interesting than driving on N1.  You'll see many out of the way attractions from shops to the amazing things Nature has done with the landscape.   However, to start your trip head northwest on M35 for a short distance to the Tswaing Meteorite Crater, Museum, and Nature Reserve.
Tswaing Meteor
Scientists estimate that a meteor slammed into what was to become South Africa about 220,000 years ago.  They also estimate that the meteor was about one half the size of a football field.  The impact left Tsaing Crater - a crater 200 meters deep and 1.4 kilometers in diameter.
The area around the carter is marshy.  It is home to hundreds of bird species and marshland vegetation.  The name Tswaing means salty in the local dialect and reflects the saltiness of the lake that covers the crater. 
The museum there offers an excellent view of the crater and exhibits.  It is also the starting point of an extensive series of hikes from easy to long and difficult.  Hikers can go down into the crater.  The museum also sponsors an annual Heritage Day celebrating the culture of the indigenous people with food, music, crafts, and dance performances.
Bela Bela
From Tswaing Meteor Center head east toward Old Warmbaths Road and then north to Bela Bela.  Nature takes a front seat in this beautiful provincial town.  The better known nature preserves in the area are excellent attractions in themselves; here we'll focus on a few less well known places in and around Bela Bela.
Adventures with Elephants is uniformly rated highly by families.  The kids get more than merely the chance to touch an elephant. 
The Hydro is a spa that is as enjoyable for kids as for adults.  You can stay overnight or spend the day.
The Ann van Dyke Cheetah Centre seeks to preserve cheetahs and wild dogs.  It is about 40 km west of Bela Bela.
Similarly, the FeraCare Wildlfe Center seeks to preserve cheetahs which have been reduced in number from over 100,000 to a mere 7500 today.
Bela Bela boasts two other animal rehabilitation centres and shelters: the Sondela Rehab Center and the Bambelela Rehabilitation Center which seeks to preserve the vervet monkey.
Nylsvley Nature Reserve
Although this reserve is just north of Bela Bela it is less visited than many other preserves.  Nylsvley is a bird watcher's paradise with about 400 species to view.  From Nyslsvley, we recommend the hot springs near Waterberg and then on to Mokopane which has over 4000 aloe plants on display which flower brilliantly in the summer months.
Decision Making Time
At this point, you'll need to decide if you want to continue north or backtrack a bit south and west to Marakele National Park.  This may be the least well know of all the national parks in South Africa.  Part of the problem is that the roads in the park are not up to standard although the national park service continually assures visitors that they "are working on the problem".
Visitors can drive through the park, hike, and camp.  The park contains mountains and valleys and weather conditions are quite variable depending on the season and the altitude.  There are a multitude of biting insects that thrive in the park so visitors are encouraged to bring repellent and treatment for bites. 
Baboons and vervet monkeys are native to the park and have become accustomed to seeing people.  That means that they will approach cars and may actually be dangerous to people not in their cars.  There are designated areas where it is safe to leave your car.
Polokwane
This city has some of the most exciting attractions in the entire province.   Begin your stay here by stopping for a tour of the International Primate Rescue.  The good people there have been taking care of primates since 1996.
In Polokwane you'll be tempted to go to the Meropa Casino and entertainment World.  We always recommend playing casino games at an online casino - like this one, Thunderbolt Casino.  The Meropa Casino offers go karts, put put, and more for kids and adults alike.
In Polokwane, we recommend the Bird and Reptile Centre.  There are several hundred species of birds and the reptile centre features snakes, crocodile, and lizards.  This is not a zoo in the real sense nor is it a countryside nature reserve.  It is one of the few animal reserves located in cities.
We also recommend the Walk with Lions attraction.  The lions and baby cheetahs are fully domesticated.  Visitors are accompanied by an animal trainer at all times.  The trainers and animals know each other well.  Thus, this is not a safari at all.  Rather, it is a chance to be within a few metres of a wild animal.    The attraction also features playful monkeys.
The Bakone Malapa Museum is an open air museum that recreates an older South African native village with thatch homes, utensils, and much more. 
Mapungubwe National Park
If you have the time and energy, this park, fast on the border with Zimbabwe is well worth the trip.
Limpopo Province
In this admittedly short review of the province, we purposely didn't mention restaurants and lodging.  There are many excellent restaurants that feature local, international, vegetarian and vegan-friendly cuisine but as restaurants come and go we suggest doing your own research before embarking on a trip in Limpopo Province.
There are also many excellent accommodations so we suggest you do your own research here as well.  Each individual, couple, and family has its own set of needs that we felt it better to let you do the research.
We hope that you have come to the conclusion we came to long ago that, although South Africa is famed for its safaris, coasts, and big national parks and cities, Limpopo Province is well worth a visit.