NZ Introduces a New Gambling Code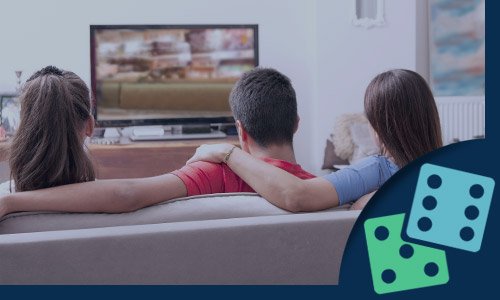 New Zealand's Advertising Standards Authority has announced that they will be enforcing new, stricter restrictions on the visibility of gambling related advertisements. The ASA, citing consumer protection, wants to become more active in controlling the ads that children, teens and individuals with problem gambling behaviors may be seeing.
The new code will cover all advertisements that promote online casinos - like our very own, Thunderbolt Online Casino - gambling venues, gambling products, sports betting events, racing events and other venues and products where gambling takes place. The ASA Codes Committee turned to advertising agencies, industry experts and representatives of media houses to get their help in drafting the new code for gambling ads.  
The ASA has already released a summary of the new code which is expected to come into effect on August 5th 2019.  All operators must ensure that their advertising policies and marketing campaigns comply with the new code by November 4th.
According to ASA chief executive Hilary Souter, "Reviewing and updating the Codes is an important part of the ASA's work, and it is great to have the new Gambling Advertising Code in place to support responsible advertising to consumers."
A New Understanding
The new code was conceived and developed because many government officials and activists wanted to promote the idea that gambling advertisements should be responsive to society and to consumers. Many people were becoming outraged because the ads for gambling sites seemed to target children and young adults as well as those whose gambling is compulsive.
Now, any advertisers or gaming operators whose marketing campaigns seem to target those populations will face administrative action.
The new code states, explicitly, that gambling ads should not portray gambling as a solution to financial problems or as a means of income. The code doesn't explicitly forbid ads from making claims about winning but the ASA Codes Committee may soon start looking critically at such language as well.
Ads may no longer imply that one can control the outcome of wagers placed or control wins through skill, strategy or technique. All ads must list all of the terms and conditions involved in gambling at a certain site. 
Online Casinos
The code attempts to target online and offshore casinos that have been flourishing at the expense of local New Zealand gambling sites. One technique that many of these sites have been using to lure in players involves promoting the online casinos as "free-to-play."
The new Gambling Advertising Code targets such language which will make it more difficult, if not impossible, to draw players into an online casino site by promoting 'free-to-gamble' products, activities and outlets. The goal is to eliminate such "bait-and-switch" tactics that would lure players into the casino through the free products and then pull out the "play for real money" paid gaming options.
Andrée Froude , director of communication for the Problem Gambling Foundation said the foundation applaudes the Advertising Standards Authority's decision. "This is so important to protect children, young people and the vulnerable and lifts the bar for harm minimization. We were so appalled by The Spinoff's experience with JackpotCity that we cited the article in our submission to the ASA as evidence of how a 'free to play' website, which was advertised on TV3, exploits the law to entice people to a gambling site. Under the new advertising code, TV3 will not be able to advertise the 'free to play' website – this is a huge win for harm minimization."
Minister for Internal Affairs Tracey Martin said it was clear gambling legislation had not kept up with the times. "Our gambling act was written in 2003," she said. "And these are all new developments we just don't have legislation for. These companies are going to push their way into this country, and we have to put in place updated legislation to manage that. If you leave a space, then someone will fill it."
Online in New Zealand
Activists working to limit access to gambling would have liked to have seen changes that would have curtailed gambling in New Zealand more closely but the new code doesn't limit betting activities per se. In fact, New Zealand's Sky City Casino, which just posted a record $169.5 million net profit, announced that it is presently examining options to launch an online gambling site for NZ residents and visitors.
To get around legislation that limits online casino sites from operating in New Zealand, Sky City is planning to partner with a pre-existing offshore entity. Martin said that it was contrary to the spirit of the law but admitted that it would not be illegal. "This would likely put them on the same footing as any other offshore gambling operator and under current law, New Zealanders would be able to access those gambling products," she said. "Our current legislation is based on three principles – of community benefit, harm minimization and trusted providers – and gambling online with offshore operators disrupts that."
TAB
Questions remain regarding government owned bodies such as TAB which engage in many of the same practices as the new code bans. TAB, the NZ racing and sports betting agency, uses tactics such as bet-pushing and deposit-matching, to draw in new players. TAB sends text messages and emails to promote their activities, with no concerns about crossing code guidelines.
TAB actually considers betting gaming machine duties as sales taxes. TAB's brand is the slogan "Now you're in the game" which it adopted in order to rebrand themselves as the opposite of the old-fashioned,  impenetrable, blokey and tired casino entertainment.
Simon Jarvis, Head of Strategic Marketing for TAB, explained that TAB wanted to reposition its brand so that it could broaden its mainstream appeal for a modern, young audience. TAB's goal was to set itself up for future growth.
Problem Gambling Foundation CEO Paula Snowden objected that it was inappropriate to associate participation in sports with gambling for money but the campaign was a huge success. Almost 17,000 bettors placed first-time sports bets which delivered TAB an increase of 29% in profits. That growth in bettor numbers has sustained itself, leading New Zealand anti-gambling activists to consider their next step in their battle to effect a real change in what they perceive to be the NZ gambling culture.