New Zealand eSports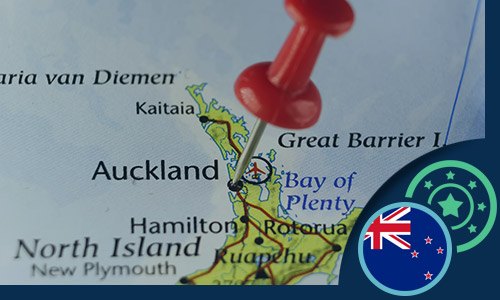 New Zealand may be a late-comer to the world of esports casino games but it is making up for lost time. This year the country's official governing body for sports in New Zealand, Sports New Zealand, welcomed New Zealand esports Federation (NZESF) as New Zealand's official representative in world esports competitions. 
In receiving the title of New Zealand's official esports organizer, the NZESF can now look forward to receiving educational resources, support to professional gamers, educational opportunities on the subject of eSports, assistance to new esports competitors, etc.
In addition, employment opportunities in the esports fields are expected to increase for New Zealanders. The NZESF will also have government assistance regarding guidelines for tax statuses, managing distribution of money between players and visas. Funding opportunities will allow the organization it to grow in the world of esports gaming. 
Ben Lenihan, President of NZESF, was pleased to have NZESF officially recognized as the governing body of eSports in New Zealand by the central sports organization. It will, Lenihan said, bring exciting new opportunities to the country along with a vibrant new industry that will contribute to New Zealand's economy. 
Lockdown
Thanks to quick action and widespread compliance with regulations, New Zealand has been one of the least-affected countries by the pandemic. However, the country was in a Level 4 lockdown in March and April and that month was enough to make it a priority for people to find more home activities. As with the situation in other countries, that lockdown period created a surge in interest in esports including a 90% to 100% increase in viewership. 
Even when COVID cases began to subside and the lockdown was lifted, the numbers of viewers and the increase in interest in esports didn't decrease. People who had never heard of esports in the past were suddenly fascinated by the pastime and adopted it as their new hobby, especially fans of traditional sports who still didn't have access to their traditional sporting events. 
Even though traditional sporting events are, once again, taking place, most analysts suggest that the new esports fans will continue to be a part of the NZ esports community. According to Duana Mutu, co-founder of LetsPlay.Live, it's now clear to all that New Zealand and esports are now a combination that will hold into the future.
Need for Regulation
The need to acknowledge esports as a recognized sport in New Zealand and to make sure that it was properly regulated under the accepted national  sports umbrella was emphasized in May when a local esport tournament left teams in limbo over the distribution of prize money.   
The controversy began after the first knockout round was concluded in December. 400 players were supposed to collect $28,400 but that money seems to have disappeared.
The champions were supposed to receive $20,000 and the tournament was scheduled to continue but when Round 2 was postponed due to COVID-19, communications broke down and no further messages from the New Zealand League of Legends esports tournament  were received by leagues, players, teams or other officials. Everyone involved was suddenly in the dark over the future of the tournament and the distribution of the $100,000 prize pool. The prize pool had been one of the largest esports tournament prize pools yet seen in New Zealand. 
The tournament had been hyped as being a big event for esports in New Zealand. The semi-finals and finals of the tournament were scheduled to be played live in Auckland and the company had said that it would pay for flights and accommodations.
The organizers had even issued an official rule book that included rules similar to those relating to how Riot, League of Legends' creator, operates their professional leagues. Teams, players and leagues were shocked and the breakdown in communications destroyed trust on all levels and emphasized the need for more oversight.  
Katherine Qin, head administrator for the tournament,  said that even she hasn't had any communications with the organizer. According to the New Zealand Herald, Qin said that, "In March my main contact advised me that they were no longer working with the project and gave me another contact who has never responded to me." According to Qin, the tournament had over 1000 players and almost 200 teams registered.
Observers said that the breakdown created the push that was needed for Sports New Zealand to step in and confirm The New Zealand Esports Federation (NZESF) as a New Zealand National Sporting Organisation.
Brohx
The government is also signaling their enthusiasm about the new esports initiatives. New Zealand's Prime Minister, Jacinda Ardern, surprised star Kiwi streamer Brohx's fans and viewers when she made a guest appearance on the popular gamer's Twitch channel. Brohx is one of New Zealand's most prolific streamers due to his gaming skills, his skills as a wood carver (which he shares with his viewers) and his ability to interact in a natural way with his audience.  
Ardern paid a visit to Brohx to discuss live streaming, Twitch and Broxh's work. She interacted with the chat during her stay and even dabbed for the stream in a clip that excited the audience. 
iGaming
There are other sectors within the iGaming sphere that are growing in New Zealand. The country has been investing in online gambling as well. According to the New Zealand Gambling Commission, 80% of Kiwis gamble and billions of NZD are spent by players who enjoy the interactive entertainment offered by online gambling platforms. 
The government is becoming more pro-active about regulating esports and online gaming, including new laws about what casinos can and can't advertise. But like Australia, New Zealand is trying to keep regulation to a minimum so that each player can enjoy the type of gaming that he or she wants to play.